CNBC Featured BrightStar Franchisees Jeff Tews & Susan Rather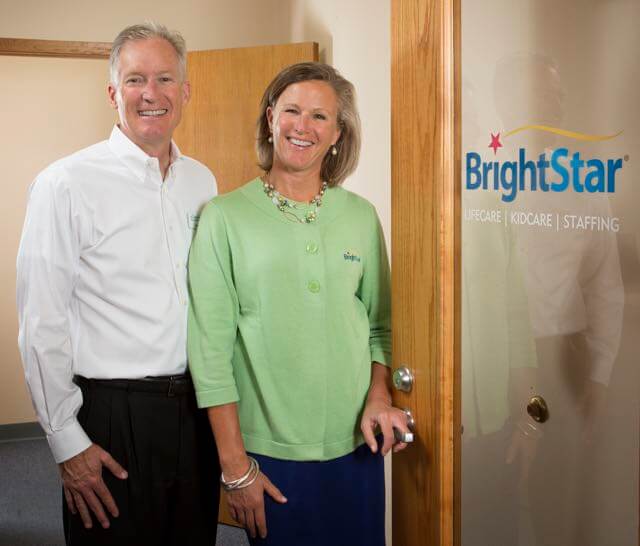 "The franchise model in the U.S. is thriving, and some of the biggest success stories are coming from smaller ideas.
While much of the growth still revolves around big brands that mark many of our street corners and strip malls—think Dunkin Donuts, McDonald's and Subway—sectors across a wide swath of industries are blooming as the economy continues its slow rebound, creating opportunity for a new generation of million-dollar-plus businesses generated from little-known franchise concepts…
With their market exploding, thanks in part to aging baby boomers, Tews and his wife—based in Madison, Wisconsin—have grown their venture into a 32-employee operation with five locations, 500 caregivers…
How they pulled together start-up capital: (BrightStar charges an initial franchise fee of $48,000.) "[I used] $100,000 worth of personal investment and my severance, which carried us into the next year—we didn't pay ourselves a salary at first." Tew had 30 years' managerial experience in telecom and banking before being laid off by U.S. Bank in 2006.
The hardest part of being founder/CEO: "When we disappoint the customer. We have 500 field employees, and we rely on our nine customer-care managers to manage those folks, which means we're not touching [customers] directly. The key is finding people who make sure their standards are upheld and make sure the employees have the compassion that's so needed in this business."