2015 A Banner Year for BrightStar Care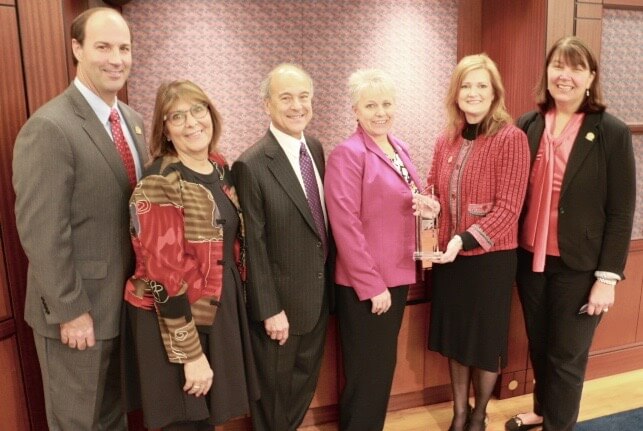 25 new locations, earning Enterprise Champion for Quality award for third year in a row, and new National TV campaign highlight successful 2015 and build momentum for 2016.
According to statistics generated from the recent White House Conference on Aging, over the next 50 years, the number of people aged 65 and older is expected to more than double to 92 million, and the majority of this growing population wants to age at home. Families with loved ones who want to age in the safety and comfort of their own homes are increasingly seeking in-home care providers that follow the highest healthcare standards and have experienced registered nurses overseeing their care.
BrightStar Care is uniquely poised to meet consumer demand for providing this type of expert, compassionate care. In 2015, BrightStar Care opened 25 new locations — surpassing the 300-location milestone since it started franchising in 2006. In 2016, it plans to grow to 350 locations across the country and extend the brand into international markets.
"Families have so many choices when they seek home care for their loved ones, and we are proud to offer them 'A Higher Standard of Care' in local communities across the country," said Shelly Sun, CEO and Co-Founder of BrightStar Care. "Our Registered Nurse Directors of Nursing meet with every family to prepare a customized plan of care based on the health and wellness needs of their loved one. Our franchisees hire experienced nurses and caregivers and provide ongoing training to deliver this higher standard to every family we serve."
Validating their commitment to quality, BrightStar Care earned the Enterprise Champion for Quality award for the third year in a row from The Joint Commission, the oldest and largest nationally recognized health care quality standards organization. This prestigious distinction is awarded to select franchisors with a proven commitment to the highest level of quality and safety.
Toward the end of 2015, BrightStar Care launched a new National TV campaign that demonstrates the benefits of high-quality in-home healthcare for aging seniors, and depicts an emotional family homecoming. The spot running in highly rated programming features a brother, sister and daughter arriving at their grandmother's house for her 83rd birthday where they are greeted by a well-cared for woman and a BrightStar Care professional caregiver. The ad also features the unique role that the BrightStar Care Registered Nurse Director of Nursing plays in creating and overseeing a plan of care for each individual client, a service that no other private duty home care provider offers.
Also in 2015, BrightStar Care landed on the annual Inc. 5000 List, an exclusive ranking of the nation's fastest-growing private companies, for the ninth consecutive year, as well as Crain's "Fast Fifty," which highlights Chicago's 50 fastest growing companies. In addition, for the sixth consecutive year, BrightStar Care landed in the Top 200 on Entrepreneur Magazine's Franchise 500 list, coming in at No. 177 for 2015.
BrightStar Care also made two key additions to its senior leadership team in 2015, bringing on Steve Schildwachter as its Chief Marketing Officer and Tom Lehr as Chief Financial Officer. With these additions, BrightStar Care gained extensive leadership experience and expertise to support its strategic goals while maximizing its rapid growth.
Looking ahead, by 2018, Sun plans to have three brands in total and hopes to be operating in at least eight international markets with a strong focus on Australia, New Zealand, Canada, Japan, and Western Europe. Looking 10 years ahead, Sun expects BrightStar Care will be serving around 250,000 families and expects to have grown from $335 million in revenue to $3 billion.