Franchisee, Jeff Tews, Elected to International Franchise Association's Board of Directors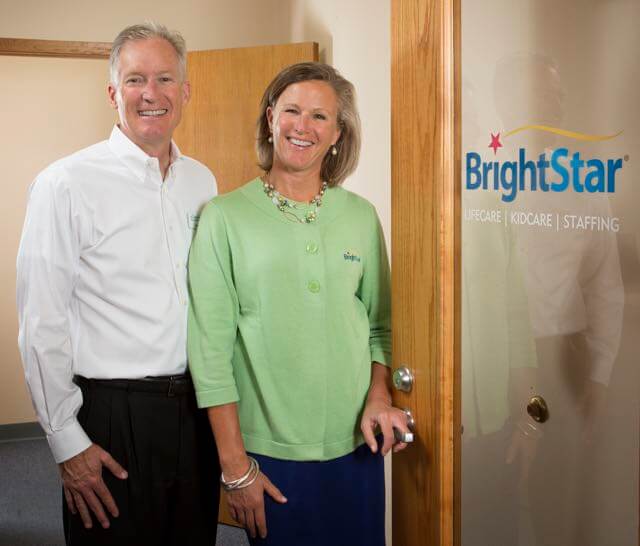 Jeff Tews, multi-unit franchisee for BrightStar Care was recently named as one of 10 leading franchise professionals that have been elected to the International Franchise Association (IFA) Board of Directors. Tews, along with the other nine industry leaders, will take over the coveted role on the board at the conclusion of the 56th Annual Convention in San Antonio on February 23, 2016.
In his new role as a member of the board, Tews brings extensive franchise ownership experience and a great deal of knowledge and passion to the position. Tews and his wife Susan Rather have been BrightStar Care franchisees since September 2006 and are currently multi-unit franchisees for the brand operating out of four territories in seven counties in South Central Wisconsin with 350 employees. The couple is also the first franchisees of BrightStar Senior Living — BrightStar's new assisted living and memory care concept, and are single branch franchisees with Mr. Handyman in the Madison area.
"After a successful career in corporate leadership, the franchising industry has given me a second-chance at a prosperous career and I couldn't be more honored to be named one of the IFA Board of Directors," said Jeff Tews, owner of BrightStar Care of Madison. "I am confident with the leadership and expertise that this Board will provide and I believe that we can continue to improve the perception of the franchise industry and make clear its incredible contributions to our country's economy."
Tews has not only had his fair-share of hands-on industry experience, but has successfully built a strong reputation in industry and at BrightStar Care. Tews was the first co-chair of the BrightStar Care Franchise Advisory Committee and is a current chair of the IFA Franchisee Forum where he has served on the IFA BOD and Executive Committee for the past two years.
"To have one of our best and brightest be recognized for his hard work and dedication to not only our brand but the franchise industry as a whole is quite an honor," said Shelly Sun, CEO & Co-Founder of BrightStar Care. "The IFA's Board of Directors is a prestigious position to be in and I could not think of a better representation of our brand than Jeff Tews."
Prior to becoming a franchisee, Jeff earned an MBA from the University of Minnesota and was a corporate customer service executive for 33 years at US West and Qwest Communications for 28 years. Tews finished his corporate career as a Senior Vice President at US Bank.