CNBC.com Features Franchisee Couple Among "America's Star Franchisees"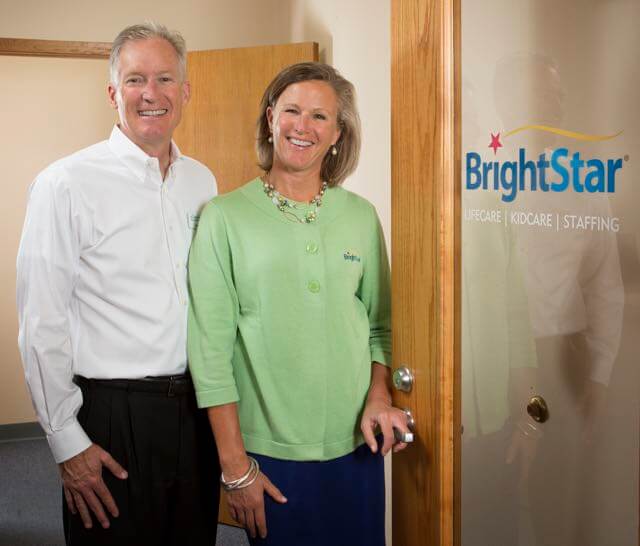 CNBC.com identified BrightStar Care franchisees Jeff Tews and Susan Rather as one of 50 of the top-performing franchisees in America. Here's an excerpt from the article:
With his wife, Susan, Jeffrey now owns six BrightStar Care franchises and has expanded even further, opening Brightstar Senior Living, the brand's first facility designed for home-care clients who are no longer able to live safely on their own, or for whom around-the-clock in-home care is too expensive. Located in Madison, Wisconsin, this 36-resident assisted-living facility has a memory-care floor, a full-time nurse, a chef and an activities director to keep residents busy and interactive with one another.
"We became the first BSL franchisee in the system, and it added an additional $2.4 million a year to our revenue stream," Jeffrey said. The couple is so pleased with the assisted-living facility, they're looking into opening a second one in the Madison area. Their biggest challenge is attracting and retaining quality staff.
"Reputation is everything in our business, and our employees bring our quality care to the client," he said. To attract the best workers, the couple offers competitive wages, health benefits, a 401(k) with a match and paid time off.
CNBC's research partner, Franchise Business Review, selected Jeff and Susan for this feature after reviewing its annual research results on top-franchise brands, then identifying those individual owners within the top-performing franchise systems who exemplify a combination of financial success and professional satisfaction.
This is the second time CNBC.com has featured Jeff and Susan. In May 2014, the site interviewed the Madison-based couple as part of their story "8 little known franchises making millions."