An Inside Look at the Home Care Industry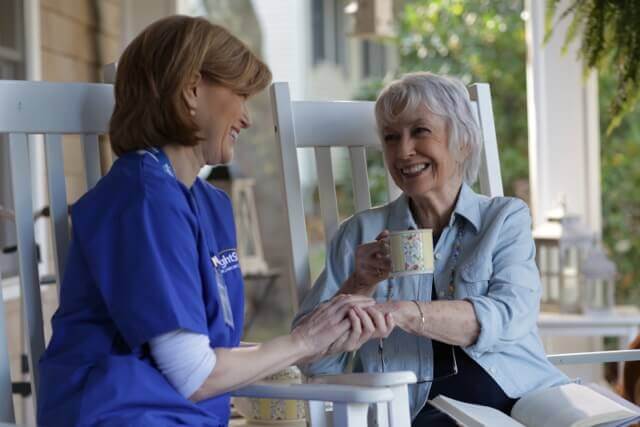 The home care providers industry is booming. It is becoming one of the fastest growing health care industries in the United States, prompting many entrepreneurs to wonder how they can start a home care agency. This industry growth is a direct result of the aging population and the distinct advantages home care provides. According to the August 2017 IBISWorld Home Care Providers in the US: Market Research Report, home care saves patients billions of dollars every year by treating individuals in their own homes instead of in hospitals.
The report goes on to say that an aging population, the prevalence of chronic disease, growing physician acceptance of home care, medical advancements, and a movement toward cost-efficient treatment options from public and private payers have all fostered industry growth. And, industry revenue is expected to continue to grow.
This growth is good news for those in the home care franchise business or those looking to start an elderly care business. According to the Bureau of Labor Statistics, approximately 1.3 million additional jobs within the home care field will be added through 2020 to meet growing demand. In fact, they report that those working in home health positions will see a 69 percent growth through 2020. Compare that to the 14 percent growth rate that all jobs on average are expected to have, and you can quickly see that the home care industry is a great investment franchise business opportunity.
There are a number of reasons why the home care industry is seeing such accelerated growth. Here are just a few:
An aging population means higher demand.Millions of people across the United Stares are reaching an age where home care is becoming necessary, leading to an increase in the expansion of the home care industry. With so many people in need of home care, the time is right to start an elderly care business or join an existing franchise company.
Home care is the preferred option. When given the choice, most seniors would prefer to be taken care of at home and not a nursing home or hospital. In addition, it is often the case that home care is a much more affordable option to providing people with the assistance they need. This is especially true when compared with the expense of assisted living facilities and nursing homes.
Aging in place has many benefits.We are discovering that in addition to being more cost-effective, when someone is allowed to age in place (or stay in their home), they are happier and feel more independent. Home care is the only option that allows them to do this.
Home care is highly convenient.Rather than taking the elderly or sick out of the home for appointments, the home care franchise business can bring these services to the person in the comfort of their own home. This makes getting the necessary care far more convenient.
If you would like to take advantage of the growth in the home care industry and satisfy your dream of owning your own business, BrightStar Care® may be the perfect fit for you. Learn more by requesting our FREE Franchise Report.