Demand for Higher Quality In-Home Care Drives BrightStar Care to Its 300th Franchise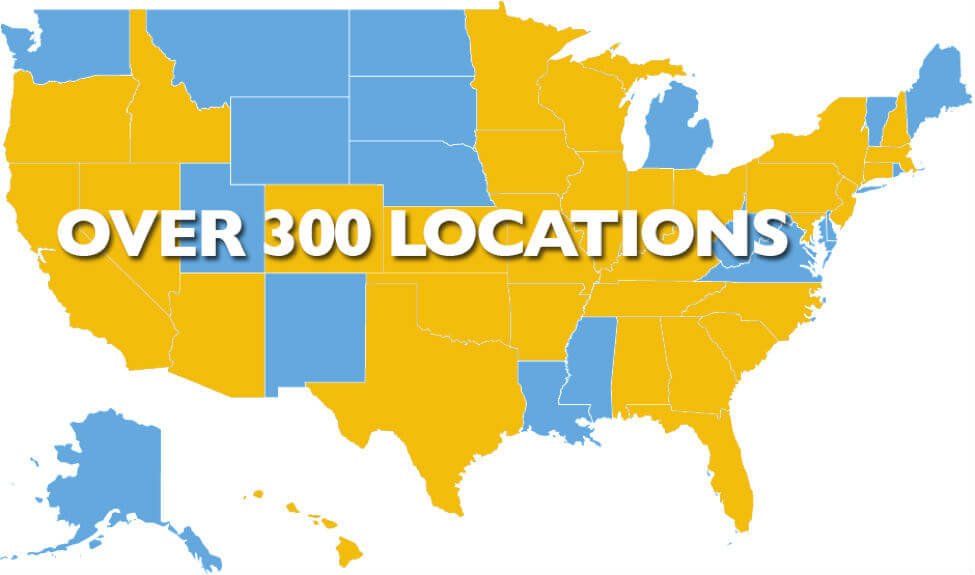 Home health franchise expands rapidly due to its full continuum of quality care
BrightStar Care has opened its milestone 300th home health franchise location by partnering with a former corporate executive turned BrightStar Care franchisee, who shares the same personal journey for the need of a higher standard of in-home care with the CEO and founder of BrightStar Care, Shelly Sun.
In 2002, Sun left her corporate job to create BrightStar Care, an in-home care company committed to providing a higher level of care she found lacking when searching for trusted homecare professionals to take care of a family member. In 2005, she decided to franchise the concept, and the first franchise location opened in 2006.
BrightStar Care grows
Ten years and 299 locations later, Chicagoland native Gary Ratkiewicz, a former corporate executive for two publicly traded companies, started seeking a business opportunity in the healthcare industry after experiences involving end-of-life-care for his parents and a son. Witnessing the compassion that the care teams brought to his loved ones, coupled with the positive benefits they brought to his family, Ratkiewicz was moved to pursue franchise opportunities in the healthcare industry. After conducting research, he felt BrightStar Care stood out from the pack, meeting the highest standards of care with our registered nurses, who provide oversight and create unique plans of care for clients; our teams of trained caregivers; and our overall culture of compassionate, person-centered care. Ratkiewicz owns and operates two franchise locations in Tinley Park, Illinois.
"When I decided to franchise BrightStar Care, the vision was to elevate the standards of in-home care for families across the country," says Sun. "It's hard to believe that just 10 years after opening our first franchise location, there are now 300 locations delivering on that mission. The fact that Gary's reasons for joining our franchise system matched the original motivations for founding the company — and that it's in the Chicagoland area where we started — makes the milestone location even more meaningful."
Over the past 10 years, the BrightStar Care home health franchise system has provided 70 million hours of service to more than 250,000 families, reached nearly $400 million in revenue, employed more than 100,000 nurses and caregivers, expanded to 38 states and Canada, and has established itself as the industry leader in clinical standards.
"BrightStar Care's tremendous growth speaks volumes about the company's model," Ratkiewicz said. "They place a significant emphasis on quality and personalized care and have a consistent model that franchisees are able to replicate for their own clients. These are just a few factors that truly set BrightStar Care apart from other home-care providers and franchises, and why I believe it will continue to grow at a healthy rate in the future."
A home health franchise with high standards
Another factor that sets BrightStar Care apart from other in-home care agencies is a requirement for franchises to obtain and maintain Joint Commission Accreditation. The Joint Commission is an internationally recognized healthcare-quality organization with rigorous standards. Recently, The Joint Commission recognized BrightStar Care as an Enterprise Champion for Quality because more than 95% of its locations have earned Joint Commission Accreditation. BrightStar Care is the only organization to achieve this designation four years in a row.
In addition to steady growth domestically, BrightStar Care recently inked its first international master franchise agreement to expand into Canada, with 65 BrightStar Care locations expected to be developed across all 10 provinces within the next five years. BrightStar Care also has plans for continued growth at home, as the in-home care franchise expects to open 50 more units across the U.S. by year's end.
Learn more about the BrightStar Care home health franchise
For information about becoming a franchisee, fill out a form to download our free executive report. BrightStar Care gets hundreds of inquiries a week. To skip to the front of the line, click here to fill out our non-binding franchise application.