BrightStar Spotlight: Jennifer Rine on the Difference Nurses Make in the Quality of Home Care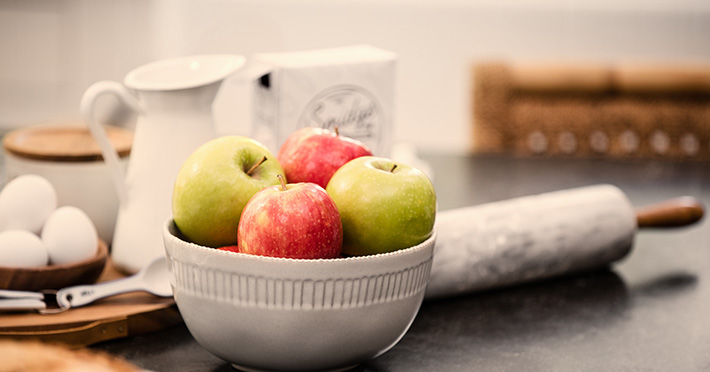 We recently sat down and chatted with Jennifer Rine, BrightStar Care's Supervising Nurse, about the important role registered nurses play in home health care. Here's what she had to share with us.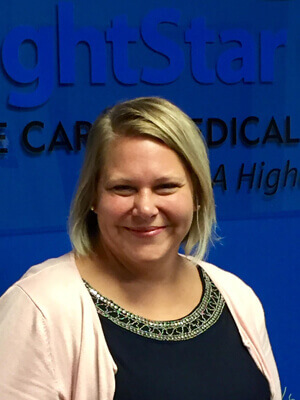 Can you share a little about your experience as a nurse?
I have been an RN since 1989. I have worked in a variety of settings, including hospitals, long-term care and rehab facilities, and home health. I enjoy educating and mentoring others as much as I love to learn new things myself. My mindset is always on ways my team and I can improve how we do what we do. As far as the future goes, I plan to pursue a Masters degree and always keep working, which is something I really enjoy.
Why did you choose to work in home health care?
I chose to work in home care initially because I needed a daytime job since I had a small child.  I fell in love with home health because it enabled me to see clients in their own environment. Seeing how they live helps me be able to offer practical advice that's based on what I observe them doing in their actual life. I love walking into a home and seeing a client in control of their life. It's my job to look for ways I can help make their lifestyle even better.  My experiences over the years have taught me not to push, but to share what I know and allow the client to make their own choices. My clients are not on my time schedule; I am on theirs.  I am walking into their lives, and they are in control of their own destiny.  I get to be a part of their lives for a short period of time.  I can either be a good influence or a bad influence.
Why do you think it's important that a home health care agency employ RNs?
Nurses have a vast amount of medical knowledge as part of obtaining the RN degree. There are subtle changes that happen in the aging process. A nurse is trained to look for little changes that other caregivers most likely wouldn't pick up on as quickly. The advantage to this is that when an RN notices a change, we can address little issues before they become big problems.  This results in a better quality of life for our clients and an increased likelihood they will be able to stay in their homes for a longer period of time. RN involvement in care also gives families the assurance their loved ones are being taken care of comprehensively. 
What do you think sets BrightStar's client care apart from the competition?
BrightStar has a great practice of not allowing clients to "fall through the cracks."  This is what drew me to seek a position with the company.  In traditional Medicare based agencies, the nurse comes into the home, addresses a problem, and then because of federal guidelines and stipulations, leaves the home with just a little bit of teaching or instruction being done (usually within a 60-day period).  The client is then left without anyone observing or following up on what decline or improvement is happening.  BrightStar RN's can be in the home, follow the care being done, and continue to keep an eye on what is happening when either a client declines or improves.  They can celebrate successes with the family, can be a sounding board when the family or client or caregiver needs someone to listen, and can be a professional voice of direction when help is needed.  The nurse has the choice to positively influence client and family.  The nurse is also able to mentor the caregiver who is in the home.  On the skilled care side, the nurse is able to provide the skills needed so clients can see improvement in their condition and alter their life.  I explain this to potential employees as having the best of both worlds – we get to use our autonomy by directing the plan and providing professional advice to clients and families, and we get to see the healing take place and see ourselves making a difference in the lives of those we touch.
What is the most rewarding part of your job?
The most rewarding part of my job is when a plan comes together and my staff of caregivers understands not only how to do their jobs really well but also that what we do all day every day makes a difference in someone's life.  The best part is that I get to experience that every day. That's what drives me to get up and go to work every day with a smile on my face.
To learn more about how to become a BrightStar Care franchisee, download our 
FREE franchisee information
.