A Day in the Life of a BrightStar Care Franchisee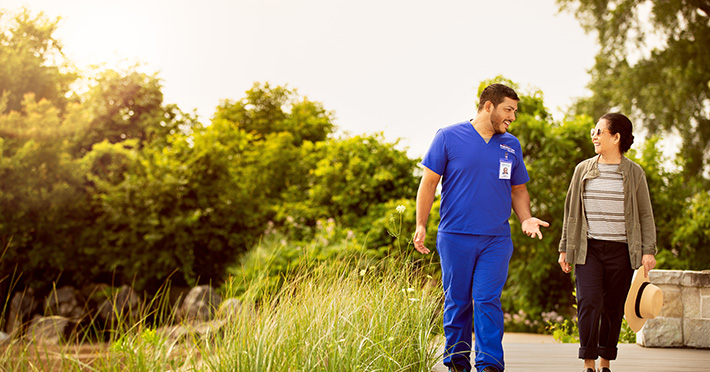 Any doctor or nurse can tell you that each day as a healthcare provider is different. The same is true for home healthcare agencies and their owners – and no one knows this better than BrightStar Care franchisee Chris Miller.
Entrepreneurship Runs in the Family
Chris has been a BrightStar Care franchise partner for two and a half years in East Lansing, Michigan. Before opening his home healthcare franchise in October 2015, he worked for a family business in the manufacturing industry.
"I enjoyed what I was doing, but I really wanted to do something for myself, and own my own business," Chris said. "The BrightStar Care model stood out to me because I really liked the opportunity to build multiple revenue streams. I also liked how this field allows for a lot of flexibility – you can go into either skilled or non-skilled care."
Making a Difference Every Day
Among Chris's other reasons for pursuing a business in home healthcare was his passion for helping others. He wanted a dynamic career outside the mundane routine of many corporate jobs. By owning a home healthcare agency, he accomplished both.
"Every day is different. There really is no 'typical' day," Chris said. "We're always busy, but as a business owner, that's never a bad thing. One thing that remains consistent every day is that we make a difference and really help people get the care they need."
Chris is a very hands-on owner and spends a good portion of his days answering phone calls to help people find the right care option.
"I always enjoy getting to help people who truly need it," Chris said. "Even if our agency isn't the right option for someone – from a geographic standpoint, for example – we always make sure get the service they need, wherever that may be."
Building the Best Team Possible
Chris has more than one hundred caregivers, nurses and administrative employees within his agency. So naturally, when he's not fielding calls for potential patients or placing people with the right care options, he spends some of his time finding the best candidates to staff his agency. Even when he doesn't have an opening, he scours career sites and job boards to find potential candidates to watch and to keep in the pipeline.
"I meet with different potential staff members often," Chris said. "We are one of the best home healthcare agencies in the area, and a big part of that is making sure we always have the best team possible – skilled medical professionals who are focused on patient-centered care."
Chris also spends a lot of his time helping existing clients.
"We're like a giant concierge service," Chris said. "We always make sure our clients are comfortable and getting what they need, and it's great to make a difference like that every day. That is one thing that's consistent every day, even if there really is no typical day."
To learn more about franchise opportunities with BrightStar Care, get started with our free franchise overview.