Are You Ready to Leave Big Pharma and Own Your Own Business?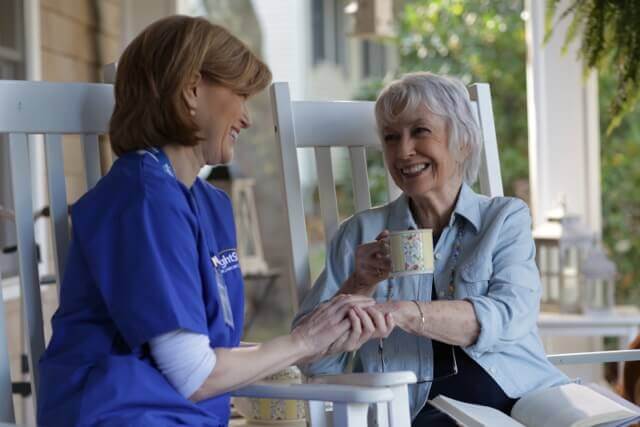 The growing elderly population is creating a high demand for in-home elder care. According to the Centers for Disease Control and Prevention, roughly 4.9 million people received in-home care in 2013. Meanwhile, the number of baby boomers receiving in-home care continues to increase. Plus, home healthcare is often more affordable than a nursing home or hospital stay.
Longer life expectancies and the increasing aging population call for more elder care facilities and in-home options. The demand for services – including personal care, companion care and skilled medical care – is motivating more entrepreneurs to join the home healthcare industry.
Healthcare experience is not required for a home healthcare franchise with BrightStar Care. In fact, there is a variety of industries with transferrable skills, including many professionals with a background in the pharmaceutical industry. Pharma executives in particular possess the qualities necessary for business ownership in a home healthcare agency setting. The following attributes that often typify pharma execs' skill sets are critical for BrightStar Care owners:
Dynamic Communication Styles
Strong communication skills help foster relationships with management and employees. Cultivating a strong team relationship creates the proper environment for successful business practices and innovation in the way you approach client care. Studies show that when people feel compassion they are more willing to devote time, effort and aid to others. Fostering these emotions through positive communication in the workplace creates a healthy environment for your staff and can promote hard work.
Effective management skills allow you to guide other employees toward success. This is imperative for managing schedules, employees, caregivers and clients in harmony.  Motivation, problem solving and constant quality control are essential skills to carry over to home healthcare. These are beneficial to ensure clients are receiving the best care and keep this business profitable.
Strategic Approach to Sales
Effective sales tactics are critical for home healthcare, and pharma execs with a sales background have honed these skills through years of on-the-ground experience. Employing these communication strategies when working with clients and their families will enable you to build a solid customer base.
Instead of appealing to healthcare professionals to help them understand the efficacy of a new prescription drug, you'll be helping families and their loved ones understand the full continuum of care that BrightStar Care offers, and the peace of mind it will bring. These individuals are likely experiencing a difficult time due to their family member's declining health, and it's challenging to hand over care to someone they don't know. Fostering feelings of gratitude, compassion and pride when working with clients' families can guide you through the sales process and throughout the relationship with each client and their loved ones.
Meanwhile, pharma execs' strong communications and sales experience can serve them well in setting the stage for partnerships down the road, such as those forged with rehabilitation facilities and hospitals. These partnerships can reduce readmission rates for clients and generate additional revenue for franchisees.
Expanding Earning Potential
The home healthcare industry is a great option for those in the pharmaceutical industry looking for a pathway to transfer their existing skills into an entrepreneurial setting. BrightStar Care ownership allows for more autonomy than working for an employer. And your earning potential as a BrightStar Care franchisee is in your hands.
If you're interested in franchising opportunities with BrightStar Care, get started by looking at our free franchise overview.