4 Lessons in Multi-Unit Franchise Ownership from BrightStar Care Veterans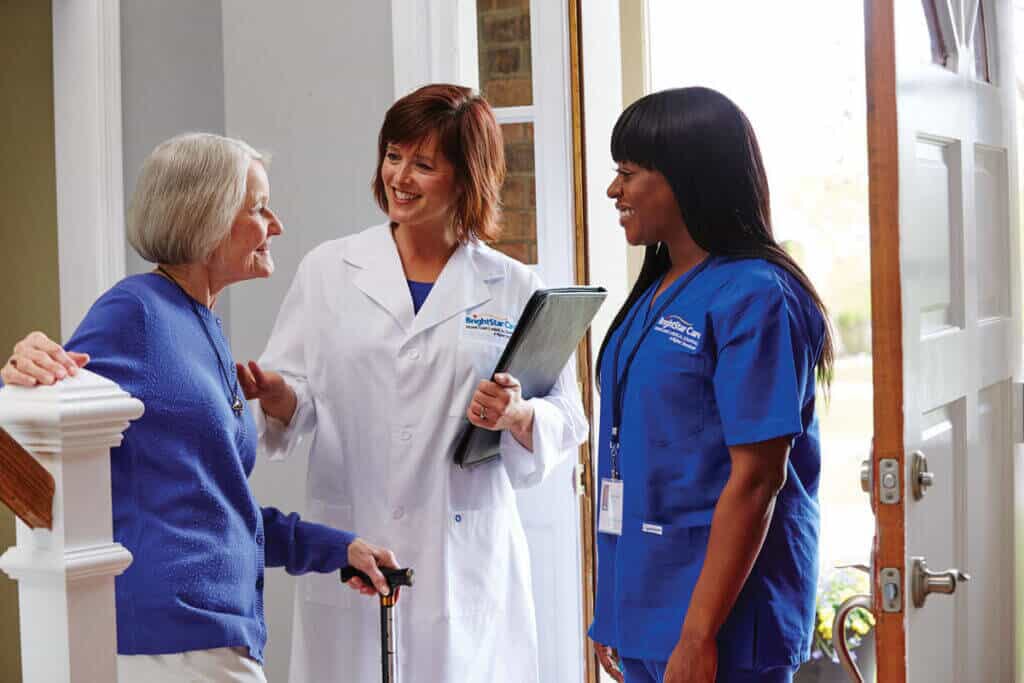 Jeff Tews and his wife Susan Rather have been BrightStar Care franchisees since 2006. Rather worked with the Veterans Affairs hospital for 25 years, managing labs and employees. Tews has experience in corporate leadership as Senior Vice President at a notable bank, but when his position dissolved Tews and Rather turned to franchising. Each bring their unique, valuable skill sets to their network of home-care businesses.
After only one year of marriage, the pair launched their BrightStar Care franchise. Tews had been very successful managing large groups at his banking job, and opening multiple locations made sense for the couple. Now, with over 10 years of BrightStar Care ownership, five homecare locations with a medical staffing vertical and a BrightStar Care Senior Living location, Tews and Rather understand what it takes to operate multiple franchise locations. These four tips are critical for those considering multi-unit ownership:
Don't be afraid to let go of the day-to-day.
It can be difficult to move away from the business you created, but it's crucial with multiunit ownership. Tews and Rather had to adjust their hands-on attitudes.
"I remember when we considered expansion, Susan said, 'How can we work harder at a new location?'" said Tews. "It's then we realized we needed to step back and hire managers in order to continue expansion."
Relinquishing control of the day-to-day allows you as a business owner to manage long-terms goals and expansion. Managing the big picture allows for more growth than operational duties can provide.
Hire quality, accountable managers.
Stepping back from the day-to-day requires owners to assign the operational work to a manager. It's crucial to spend plenty of time hiring and training your managers. Their work can make or break your business and your expansion plan. Tews and Rather employ over 45 managers, and they are crucial part of the team.
Take time to be a mentor to these managers and teach them the various lessons you learned from running your business.
Track performance data.
Take time to collect data and feedback from caregivers, clients and anyone involved in the care process. Learn about positive experience and problem resolution. Evaluating this information allows you as an owner to make necessary changes and run your business as effectively as possible.
"Your brand managers get to be more hands on that you as an owner, so listening to them and their feedback can be really helpful from an operational standpoint," said Tews.
The more data you measure, the more comprehensive idea you'll see of how well your BrightStar Care locations are running and any areas that you can take to the next level.
Trust the process.
It may be difficult to let go of your control; Rather struggled with this initially. But, in doing so, the team developed the multi-unit business they have today. BrightStar Care medical staffing services have proved to be a crucial part of the team's recipe for success. This additional revenue stream allows BrightStar Care owners to provide caregivers to a variety of medical care facilities like hospitals or rehab centers. Utilizing this part of the BrightStar Care process can lead to additional revenue streams for franchisees while still allowing big-picture management for owners.
"We've been successful in managing the business without being on site. It makes it easier for us to dream big and plan long term for our BrightStar Care locations," said Tews.
Tews and Rather currently have one more location in development and plan to continue expanding.
Stepping away from the daily operations has led to additional growth within the team's business and personal goals. The couple has had more time to pursue hobbies and travel. They chase adventure, including biking across the U.S. and exploring the globe.
"We're kind of adventure junkies," said Tews. "We're always planning our next trip."
BrightStar Care allows franchisees opportunities to grow, expand their brand locations and manage a multi-unit business. If you're interested in a business full of opportunities download BrightStar Care's free franchise overview.