Memory Care Drives Demand for In-Home Health Care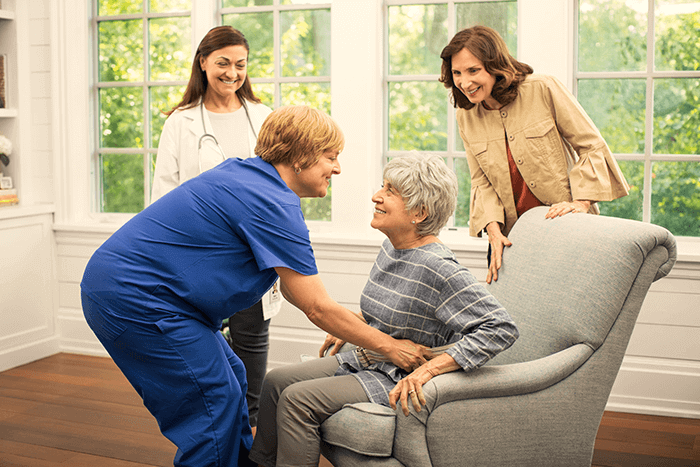 According to the Pew Research Center, about 10,000 baby boomers turn 65 every day, and the U.S. Department of Health and Human Services reports that more than half of Boomers will need long-term health care services at some point. For many, these services will involve memory care.
Couple that with the ever-growing number of people who suffer from dementia and Alzheimer's disease, and you get an urgent need for trained, in-home memory care providers.
BrightStar Care gives families access to professional, certified caregivers for loved ones dealing with memory loss or other ailments. For families who don't feel comfortable sending aging parents to an inpatient memory care facility, BrightStar offers an alternative that eases pressure on family caregivers and lets elderly people stay in their homes.
Memory Loss by the Numbers
Memory loss is a growing concern for families and health care professionals. Instances of Alzheimer's and dementia are increasing, and these diseases pose big challenges for patients and their families. Here are some quick facts about Alzheimer's in the U.S.:
Alzheimer's is the 6th leading cause of death in the U.S.
Deaths from Alzheimer's have increased 89 percent since 2000
Americans spent $259 billion on Alzheimer's care in 2017
15 million Americans provide unpaid care for someone with Alzheimer's or dementia
35 percent of people who provide care for someone with Alzheimer's or dementia report that their health has worsened because of their caregiving responsibilities
It's clear that Alzheimer's affects the lives of millions of Americans. It's important for families to speak openly about memory loss and to have a care plan in place in case a family member is diagnosed with memory loss.
The Benefits of Home Care
Many people with memory loss prefer to stay in their homes or with their families as they age. However, the supply of qualified home care professionals has not kept pace with the demand. Families across the country struggle to find caretakers with the qualifications they want at a price they can afford.
Companies like BrightStar Care fill an important gap for families seeking trustworthy, certified caretakers. As the Baby Boomer generation ages, this gap will widen, making the role of companies like BrightStar Care even more essential. We connect qualified home care specialists with the clients who need them, offering personal, companion, and specialized memory care, including transportation and light housekeeping. In addition, each BrightStar client receives a personalized care plan created by a registered nurse, who can provide skilled care and medication management as needed. Our high-quality caregivers, vigorous training and variety of services makes it stand out from other home care providers.
Home health care also gives families time to relax and reconnect. Caring for a loved one with memory loss can take a toll mentally, emotionally and physically. All in all, home care is an excellent option for busy families who want to help aging parents and grandparents remain involved in family life.
Memory Care Going Forward
Memory care is the fastest-growing segment of the senior care industry. This increased focus on memory care, particularly in-home memory care, will make a huge difference in the lives of patients and caregivers. Forty one percent of familial caregivers have an annual household income less than $50,000, and many are raising children on top of their caregiving responsibilities. Access to affordable memory care services is integral to these caregivers' quality of life as the number of Alzheimer's and dementia diagnoses continues to climb.
Furthermore, in-home care is, on average, far less costly than inpatient facilities. It also helps prevent expensive hospital visits because of falls or other injuries.
As memory care becomes more pressing for families and providers, companies like BrightStar Care will play a growing role. The demand for in-home health care, especially memory care services, will continue to rise, and we will be there to meet that demand.
To learn more about how you can help serve families as a BrightStar Care owner, download our free franchise overview.