What's the Future of Long-Term Care?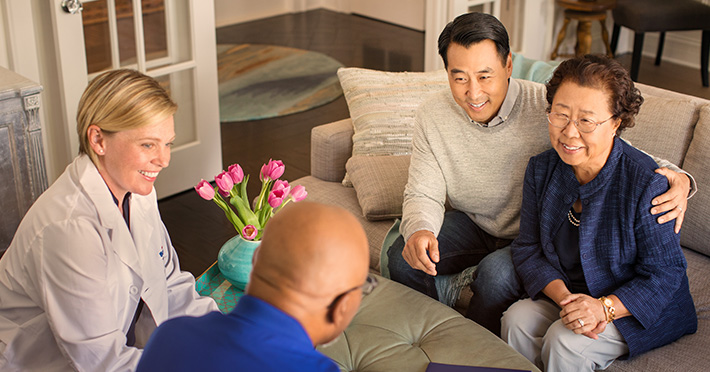 Most families need long-term care at some point for older family members or younger relatives with physical or intellectual disabilities. With a growing portion of the U.S. population entering old age, the long-term care industry has evolved and expanded rapidly in recent years to accommodate this large client base.
With so many changes taking place – and the 65-and-older-demographic projected to double during the next 30 years – many workers in the field wonder what's next for their industry. Here are a few things we can expect in the future for long-term care:
Healthy Job Market
Unlike hospital care, long-term care does not necessarily include medical care. Many long-term care providers support clients by meeting their personal care needs, from bathing and dressing to eating and medication administration. For this reason, long-term care aides don't necessarily need the extensive medical background of a registered nurse or nurse's assistant.
There are plentiful job opportunities for people who are interested in caregiving but do not have experience in the medical field. In 2016, there were nearly 500,000 healthcare-related job openings and an estimated 1.1 million additional caregivers needed to meet demand. Competent, long-term care workers who can meet the needs of older adults are highly sought after – a trend that will continue as the large Baby Boomer generation ages.
Advanced Technology
Long-term care providers already leverage technology to streamline practices, offer remote or multisite care and monitor clients more efficiently. Technology in the form of telemedicine will play an increasingly important role in the future of long-term care. Nonstop monitoring will become more accessible to the general population – a particularly helpful advancement for clients who need support but do not need a live-in caregiver. It allows them to get the care they need while maintaining control over their daily lives.
Some nursing homes already employ telemedicine monitoring, such as Tiger Place in Columbia, Missouri, which offers remote monitoring to all their residents to ensure their health, safety and independence. Health apps allow physicians to monitor long-term care clients with chronic diseases from their homes. These apps will continue to develop in complexity and ultimately will allow for increased collaboration among healthcare providers and greater continuity of care, as providers become able to quickly and easily send electronic copies of health records.
The next decade presents much opportunity for growth within the long-term care sector. From a growing job market and client base to ever-evolving technology, the industry is set for many changes in the foreseeable future. These changes will create a better quality of life for clients, as well as more efficient and streamlined practices for long-term care providers.
If you're interested in joining a growing home healthcare franchise, download BrightStar Care's free franchise overview.