BrightStar Leadership Profile: Thom Gilday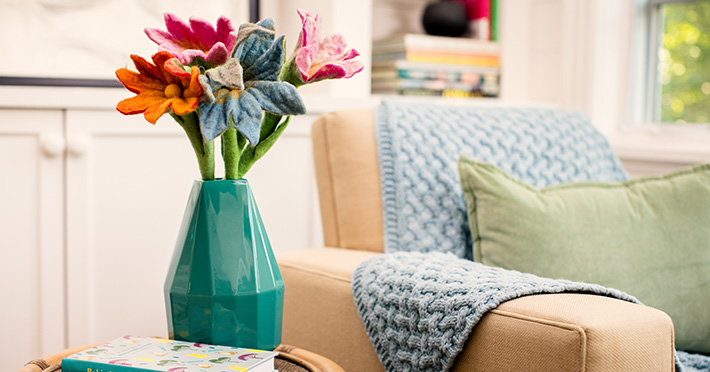 BrightStar Care CFO Thom Gilday is not a big believer in gut feelings. He prefers data-driven decisions, and his levelheaded analysis helps franchisees become more profitable.
But that doesn't mean Thom is unemotional. In fact, his most fulfilling moment at BrightStar Care came when a client sent a letter to his office. Thom had gone out of his way to ensure the client could stay with his longtime caregivers despite moving to a territory belonging to another franchisee. The client wrote Thom to say how much that decision meant to him and his family and how appreciative he was of Thom's commitment to continuity of care.
"I was very surprised to get a letter from the client of a franchisee, even though I've never met him in person," Thom said. "I think that shows how the work we do really makes a difference in people's lives. Realizing we are focused not only of the franchisees but also on the clients well-being matters to them, and that makes our jobs and our mission very meaningful."
Thom embodies BrightStar Care's dual purpose: to provide compassionate home care solutions for families and create profitable businesses for franchisees. He dives deep into unit-level metrics to improve franchisees' bottom lines, while taking care to incorporate BrightStar Cares core values into his everyday interactions.
Here, Thom talks about working with BrightStar Care and striking the balance between being a hard-hitting "numbers guy" and empathetic leader:
BrightStar Care: Tell me about your career journey. How did you get to your current role?
Thom Gilday: After graduating from Ohio Wesleyan University in 1983 with a degree in accounting, I worked for a public accounting firm as an auditor. But, I quickly realized that public accounting was not the career path for me. So I entered RJR Nabisco's management training program, and my first role was as a financial analyst in the Planters Peanuts and Life Savers division.
I progressed through the program to the role of Finance Director in RJR Nabisco's international unit. I focused on operational finance, where I built a unique skill set which created a lot of opportunities going forward. I parlayed my experience at RJR Nabisco into an executive management position with the international division of Dunkin' Brands. This role gave me my first taste of franchising, and I eventually went on to become CFO at Focus Brands, which owns a portfolio of successful franchise concepts.
After 10 years with Focus Brands, I joined BrightStar Care as its first CFO.
BSC: What is your leadership style?
TG: I think it's very important to lead by example. I roll up my sleeves and get involved in data collection and analysis not only at the franchise system but also at the unit level for specific franchisees. At the end of the day I always try to exemplify the five core values of BrightStar Care in everything I do.
The five BrightStar Care values are to be open and positive, serve with passion, do the right thing, do what you say and make it great. All five of these values are actionable. For example, I serve with passion by always looking to help first, being confident yet humble and listening when franchisees share their insights – there's so much we can learn from them. I do the right thing by being honest whether I'm delivering good news or bad. And I help make it great by looking for continuous improvement in everything we do. One example is that I mentor a member of our field support team who works directly with franchisees every day. Providing my experience and insight to problem solving sometimes provides a different perspective for this young man to learn from.
BSC: What kind of problem solver are you?
TG: I'm a data-driven person. I like to have all the facts when I'm making a decision. That's critically important to me because BrightStar Care is a data-driven organization.
An example of this is we use 10 key performance indicators (KPIs) at the agency level to craft customized support programs tailored to each franchisee and their individual needs. We are always benchmarking each franchisees' performance, based on how long they've been in the system, so we can offer concrete strategies that help them reach their revenue growth goals, improve their gross margin and ultimately their profitability. And, unlike some franchise brands, this isn't a once-a-year audit – we look at the KPIs on a weekly basis to make that feedback real-time and as helpful as possible for our franchisees.
BSC: What goal are you currently pursuing?
TG: A big priority for me right now is to identify and take advantage of growth opportunities at the agency level. There are many ways to do that, but there are two in particular I'd like to develop.
One is to give franchisees more access to capital so they can take additional steps to scale their businesses and become more profitable. That's why we're working with private lenders and the Small Business Administration to secure more funding options for our owners.
The second is to increase participation in our national accounts program. We partner with physicians and providers across the country to secure steady new business for our franchisees, but each agency must tap into this program to reap the added revenue.
BSC: What are you most proud of about your career with BrightStar Care so far?
TG: Seeing our system grow from 251 agencies to 335 over the last five years has been extremely rewarding. I'm also very proud of our continuity rate, or the percentage of agencies that stay open after they launch. Our rate is around 99 percent, which is unheard of in our industry. All these things are signs of a healthy system, and they let me know we're doing something right.
BSC: What do you enjoy doing in your free time?
TG: I was an athlete growing up – I played lacrosse all the way through college – so I still love staying active. I run 5Ks and half marathons, and I really enjoy getting out for long bike rides early in the morning. It gives me time to think. Last year I completed the MS 150 Ride – a 150-mile bike ride benefitting the National MS Society – alongside one of our franchisees. It was a fantastic experience, and we plan to do it again this June.
I also love spending time with my family. I have four children – 27-year-old triplets and a nine-year-old. That unique family makeup always takes new acquaintances by surprise!
Learn about franchise opportunities with BrightStar Care by downloading our free franchise brochure today.