Local Entrepreneur Opens BrightStar Care in San Diego Area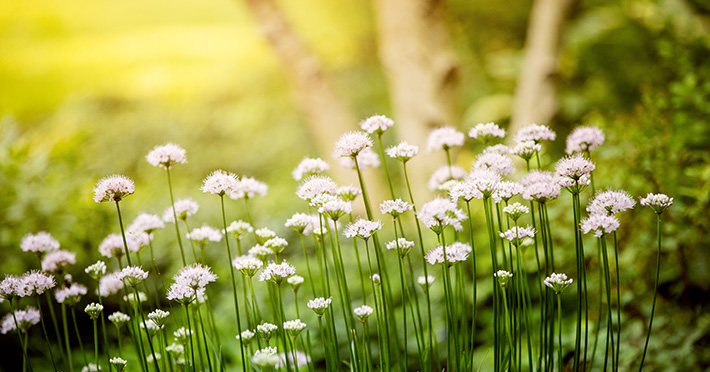 This article was originally published in the San Diego Patch on July 27, 2018.
BrightStar Care of Santee and El Cajon (East) Answers Call for a Higher Standard of Homecare for Local Residents
Local entrepreneur Valen Kassab is fulfilling his dream of making a difference in the lives of residents in the Santee, El Cajon (East), Alpine, Lakeside, and Rancho San Diego areas by opening a BrightStar Care homecare agency. This new business will provide a range of compassionate, person-centered care to people of all ages, from infants to seniors in the safety and comfort of their homes.
BrightStar Care of Santee and El Cajon (East) will offer a myriad of comprehensive services that meet the highest industry standards and will work to help educate residents on the right questions to ask when searching for an in-home care provider for a loved one.
Growing up in a family of entrepreneurs, Valen was always passionate about owning his own business. In fact, at age 21, he owned his own successful retail franchise. Then, at age 26, everything changed when Valen was in a life-altering car accident. Valen was in and out of hospitals for months, and received around-the-clock care from various nurses, doctors and caregivers. It was this personalized medical care he received that made Valen realize he wanted to join the medical field. Once he was healed, Valen took a position at Kaiser Permanente as a certified Surgical Technologist before working with a biotech startup as a Director of Operations. Although he was in the medical field, Valen still wasn't involved in personalized care that he longed to provide. After researching in-home care companies and finding BrightStar Care, Valen decided this was the opportunity he longed for, as BrightStar Care had the reputable accreditations he knew and trusted.
"BrightStar Care is the perfect opportunity for me as it allows me to be a local business owner in the community I was raised, while providing the highest quality, compassion and individualized care to those who need it most," said Kassab. "I'm excited to provide this higher standard of care to my community, bringing my mission full circle."
BrightStar Care conducted third-party research that shows that as families seek quality in-home care for their aging loved ones, the most important factors they consider include having a compassionate caregiver they can trust, somebody who understands the unique needs of their loved one, and having qualified, skilled medical professionals overseeing the care. However, the lack of clinical quality standards within the local and national private duty in-home care sector, combined with the public's lack of awareness of the industry, can make it challenging for San Diego families confronted with the need for care or professionals looking to select a trustworthy service partner. BrightStar Care of Santee and El Cajon (East) is available to enlighten families on their in-home care options, and find the solution that best fits their needs.
Further setting them apart from the competition, the BrightStar Care of Santee and El Cajon (East) Registered Nurse Director of Nursing Maribeth Cabardo creates unique, personalized plans of care for each client and oversees a professional care team of well-qualified, experienced caregivers to deliver expert, compassionate, and personal care 24 hours a day, 7 days a week.
Cabardo began her extensive nursing career by attending nursing school at UNC, Philippines. In 1980, she solidified her dream of caring for others in the United States by diligently working in Portland, Oregon as a CNA. Shortly thereafter, Maribeth became a Licensed Vocational Nurse, and eventually a Registered Nurse. This was the beginning of a trajectory which propelled Maribeth into a 22-year long career with Kaiser Permanente where she achieved job titles such as an Orthopedic Nurse, Clinical Nurse Specialist II, Ambulatory Care Supervisor, Urgent Care Supervisor, among others. Despite her extensive experience in hospitals, home health, with supervision of employees, oversight of patients, administrative and various other health care services, she took a brief break from nursing in 2005 for a family owned hospitality business. However it did not take her long to realize she was always meant to be a nurse. Cabardo continued her calling of nursing in 2011 and accepted a Nursing Supervisor position at Paradise Valley Hospital in south San Diego. While holding the responsibility of overseeing the nursing staff of an entire hospital, Cabardo also balances family life with her husband and three daughters, as well as the vital role of Director of Nursing for BrightStar Care of Santee and El Cajon (East).
The Registered Director of Nursing leads mandatory field staff training as well as regularly scheduled care plan review meetings. The national BrightStar Care franchise received The Joint Commission's Enterprise Champion for Quality award and is committed to having each of its agencies comply with Joint Commission standards. BrightStar Care also offers all clients access to its CareTogether® program, a free, private secure online caregiving resource.
BrightStar Care of Santee and El Cajon (East) is part of a national network of more than 330 individually owned and operated private duty home care and medical staffing franchisee that provide medical and non-medical services to clients within their homes, as well as supplemental care staff to corporate clients.