3 Tips to Find the Right Talent for Your Home Care Business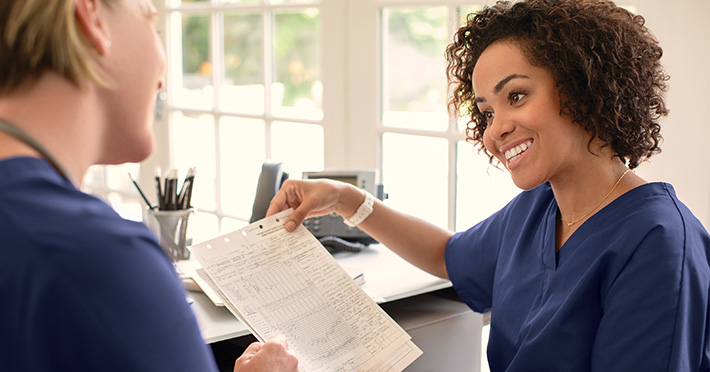 Home healthcare workers are in demand now more than ever as the U.S. population ages. Finding the right talent for your home care business is paramount to your agency's success. Although there is increased competition for qualified candidates, you can easily retain top talent by optimizing your recruitment and hiring processes to find the best applicants. Here are a few ways you can accomplish this:
Use Technology to Reach More Qualified Candidates
Technology is revolutionizing every industry. As your agency works to attract younger candidates to replace retiring baby boomers, you have to leverage the most up-to-date tools and take a modern approach to hiring. Millennials compose the majority of today's job market, and mobile-friendly job search and application processes are crucial to reaching them. However, less than one-third of healthcare employers have a mobile-friendly application process, according to a 2015 survey.
Job searches often begin online, so make sure you're allocating enough of your recruitment advertising budget to online job search engines. You can optimize your search results by posting on different job boards and career sites, in addition to your own career site. These can be anything from general job boards, such as Indeed or LinkedIn, to those tailored to the healthcare industry like Nurses.com, HomeCareCareers.com or CareerVitals.com.
Tailor Your Job Descriptions to the Role
When it comes to home healthcare, there are many different types of job roles based on the needs of any individual. Older clients with chronic illness will likely require a homecare aide with more healthcare experience, such as a registered nurse or licensed vocational nurse. On the other hand, other clients may be recovering from an injury and just need assistance with daily tasks, from meal preparation to help with low-impact physical therapy.
In order to target the right candidates, make sure your job descriptions are specific enough to differentiate between each role. Job descriptions should be concise, easy to read and set clear expectations so candidates know exactly who you're looking for. They should provide a brief summary of the role, how it fits in to your agency and specific responsibilities the role requires. Also be sure to detail any technical qualifications, certifications and necessary skill sets.
Highlight Your Agency Culture and Benefits
Building your reputation in the healthcare industry with a strong employment brand is essential to securing top talent. Use your career site to show candidates what you are doing to make your agency a better, more rewarding place to work. You can also showcase your culture on social media profiles, as well as communicating compelling stories about your workplace and employees. Reward current employees by highlighting them on your website and social channels, detailing what makes them an exceptional person and employee. This will not only build morale for existing employees, but it will also show job candidates that you value your employees and what they bring to your agency.
In a highly fragmented field such as healthcare, it is even more important to optimize recruitment practices. Finding the right candidates becomes much easier if you are leveraging technology, creating specific job descriptions and highlighting your company culture. This will make your agency stand out to candidates researching their next career move and secure your position to attract and hire top talent.
If you're interested in a home healthcare business that gives you the tools necessary to recruit top healthcare talent, download BrightStar Care's free franchise overview.