Multi-Unit Franchisee Uses Health Care and Pharmaceutical Background to Go Above and Beyond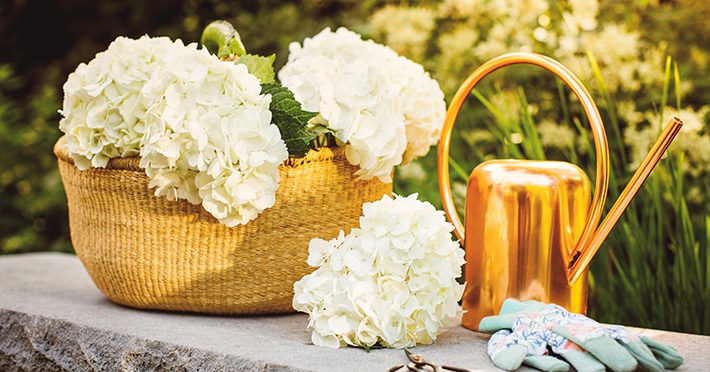 As Hurricane Florence was forecasted to pummel North Carolina in September, BrightStar Care franchisee Rampi Hijazin and her team were calling families and made sure they had everything they needed to be prepared for the storm. They were telling clients what things they should have stocked up, such as extra food, water and medication for 3-7 days. They also made sure clients on oxygen had backup oxygen tanks and everyone had the support they needed.
"When the storm hit here, we were calling people on the day of making sure people had power and to check what their situation was," said Rampi. "Some of our staff stayed overnight with clients because the streets were flooded and they couldn't leave. Those situations are most memorable to me – how our team rallies together to make sure our clients are safe."
Rampi's involvement in her business and dedication to clients sets her BrightStar Care agencies apart from other agencies in her area, and has helped her grow her business.
Going Above and Beyond
With more than two decades of experience in senior living and a background in pharmaceutical sales, Rampi Hijazin has built a multi-unit home health care portfolio that goes above and beyond to make a difference in her community.
Rampi's experience has impacted the way she built her business and contributed to her ability to build a profitable home health care franchise relatively quickly. She had worked with other home care providers in the past, and had never encountered one that provided the same level of skilled care, personal care and staffing opportunities BrightStar Care offers.
"I worked with other home care agencies when I oversaw senior living communities in my past life that came in with families doing one-on-one care, and I'd never liked any of the companies that I had interacted with because I felt their staff didn't really care and didn't represent the same Higher Standard of Care values I sought," Rampi said. "I thought, 'Here's an opportunity for me to start a business where I can change what I didn't like about the interactions I'd had with these other home care agencies.'"
Rampi and her husband Lou discovered a territory in Charlotte, N.C., that was available for resale in 2011, so she left her role as a Director of Operations for Mid-Atlantic Area with a senior living company based out of Michigan to start a business with her husband. Since then, the husband-wife team has built a successful business with three BrightStar Care locations in the Charlotte area. Rampi and her caregivers provide the highest levels of care to their clients every day.
Pharmaceutical Background Helps Build Momentum in the Charlotte Market
Before her business became the well-oiled machine that it is today, Rampi was tasked with getting to know the Charlotte community and building the reputation of BrightStar Care in that market. This is when her experience in pharmaceutical sales came in handy.
"I really knew the health care industry in general, so I just had to figure out the needs of the Charlotte market in comparison to other markets," said Rampi.
Her time as a pharmaceutical sales representative taught her how to market products to different types of people by figuring out their personality and then repositioning messaging based on that. She also benefitted from understanding that health care professionals don't have a lot of time, so she would need to give quick, relevant and concise information when delivering her message and read people's body language.
"Those skill sets that I learned in pharmaceutical sales carried over to what I do today," Rampi said.
Perhaps the most important thing she learned was that as a good sales person, you need to ask questions and listen.
"In order for me to figure out the needs of the Charlotte market, I had to resist the temptation to want to do all the talking and instead ask questions and sit back and listen to what was important to the person I was talking to," said Rampi.
By doing so, Rampi and her husband were able to adapt their business and their messaging to meet the market's needs, which helped them attract clients and grow from one location to three in a short amount of time.
"We moved here without knowing anybody. We bought a territory that we didn't even live in, and we moved here because of the business," Rampi said. "It was really an inspiring situation because we flipped a company 100 percent within less than in year."
It's not only Rampi's background in the health care and pharmaceutical industries that has enabled her to build a business that allows her to help people in her community every day – it's also her passion. Whether caring for patients under extreme circumstances like an incoming hurricane or providing day-to-day care, Rampi ensures her agencies' caregivers provide the highest levels of care to improve clients' quality of life.
"You really need to have a passion for this, because this business is 24/7. You have to be all-in and more importantly appreciate the wonderful, hardworking team that support you every day because they are truly the ones that help you get where you want to be," Rampi said.
Are you ready to go all-in for a home health care franchise that goes above and beyond? Download the BrightStar Care franchise report today.