Senior Housing Industry
The Revolutionary Role Our Senior Living Franchise Plays
The senior housing industry has offered superior returns versus other commercial real estate segments.
Not only is the need for assisted senior housing on the rise, but the revolutionary business model BrightStar Senior Living offers sets us apart from other senior care franchises in the industry. The quality of care we offer has secured our brand's position even more in this already recession-resistant industry.
Demonstrated Revenue Stability
Assisted senior housing like BrightStar Senior Living provides high-quality medical care and personal assistance (known as needs-based services) that provide revenue stability, even during market downturns.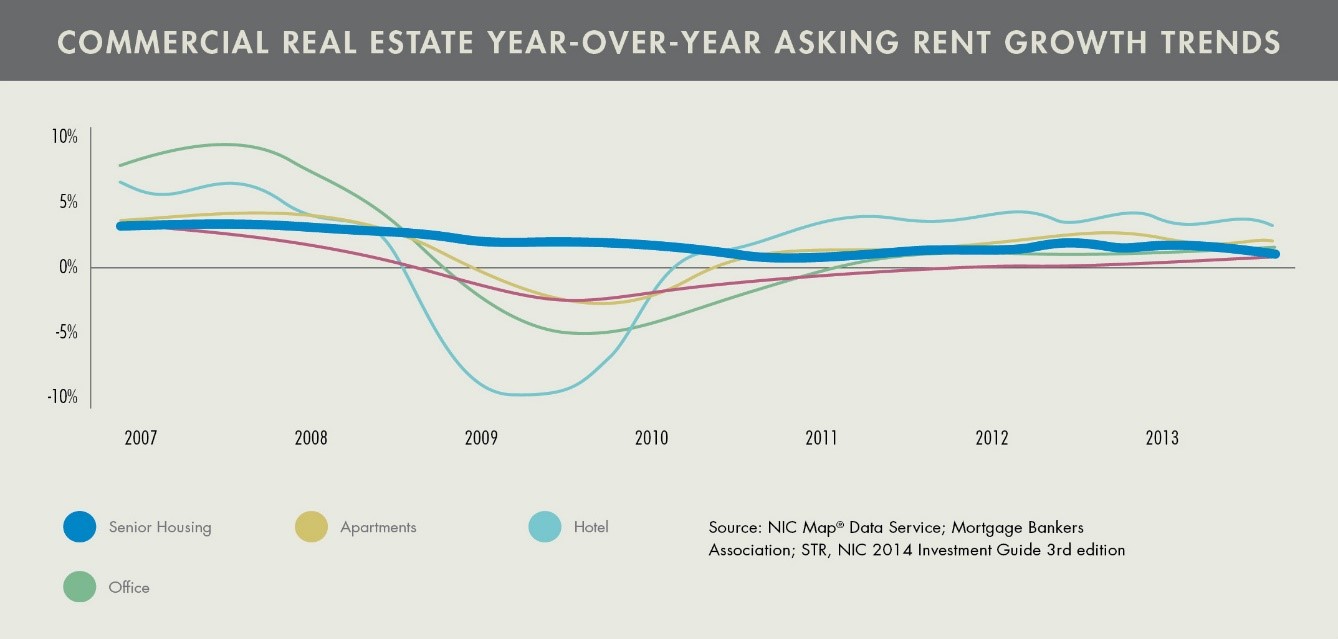 Senior Housing Sweet Spot
Members of the aging population develop needs beyond the abilities of their family, and they seek to preserve their quality of life.
While hospitals and skilled nursing facilities provide more acute care, they do so at a higher cost and not always in a home-like environment.
These two prevailing forces – the growing demographic demand for advanced care on one end and higher cost in institutional settings on the other – create a "Sweet Spot" within senior housing for the Assisted Living and Memory Care segments.

With our unique franchising approach to Assisted Living and Memory Care, and a natural referral opportunity from our BrightStar Care system, BrightStar Senior Living sets a new standard in senior housing.
Learn more about why BrightStar Senior Living is a great franchise opportunity today! You can also contact us online or by phone at (872) 713-5094.