About BrightStar Care® Franchise
How We Can Support Your Home Care Business
Our BrightStar Care franchise support team can help support your business in many ways. For example:
Our support center includes a Clinical Quality team with various disciplines who will provide your caregivers with high-quality training programs.
Field Coaches receive specialized training so they can help you continually improve your business.
Our Product Development Team creates and coordinates new initiatives, training content, and best practices to help your business maintain top-level efficiency and consistency.
Our Technology team provides you with systems support while continually improving our proprietary platform, which is designed to streamline business functions and provide robust data to guide care and track patient outcomes.
These support systems help our senior care franchise owners build businesses that can scale up to meet the growing demand for home health care.
A Whole New Kind of Rewarding Experience
At the end of the day, BrightStar Franchising systems help our franchisees build businesses that improve lives. For us, helping people is more than our work – it's our passion. It's what makes us truly shine, knowing that we're making a real difference by bringing more to the lives of others every day.
Ready to get started? Contact our compassionate franchise support team today!
About BrightStar Care
A Skilled Home Health Care Franchise
At BrightStar Care, we know how overwhelming the responsibility of caring for a family member can be. BrightStar Care founder and CEO Shelly Sun's first experience with home health care businesses came when "Grandma Pat" needed help. Shelly lived in Illinois while Grandma Pat was in Florida. Finding good health care professionals was a struggle and, as Grandma Pat's needs changed, the cobbled-together solutions kept falling apart. No company offered a full continuum of care for people with changing needs, and the quality of care was radically inconsistent.
BrightStar Care was founded as a family business in 2002 in order to provide the full continuum of home health care for families and individuals in need. Shelly was dedicated to creating a home health franchise that families could rely on for quality health care, whether their loved one needed companion care to provide help around their home, personal care to help them manage mobility challenges, or skilled care to help manage medical conditions.
Today, BrightStar Care services include adult care, elder care, childcare, and medical staffing services for individuals, families, and health care facilities.

Start Your Home Care Journey Today
BrightStar Franchising offers the opportunity to own a rewarding business and help families in your community. Contact us or call

(872) 713-5900

today to learn more.
Multiple Revenue Streams
In addition to delivering care to patients one-on-one in their homes, we also provide care in other settings. Health care businesses in the community frequently reach out to BrightStar Care for help with staffing. We provide personnel to hospitals, nursing homes, doctors' offices, labs, and anywhere health care staff is needed. These relationships not only bring in extra revenue for franchisees — but they also provide extra income opportunities for caregivers, which helps make BrightStar Care their employer of choice.
BrightStar Care franchisees also benefit from patients referred by our network of National Account partners. Many health care providers are looking for skilled providers to serve patients in their homes, and BrightStar Care is an ideal partner thanks to our nationwide recognition and our franchisees' Joint Commission Accreditation. National Account services range from insurance assessments and IV infusion therapy to home health (in addition to delivering flu clinic services to corporate, commercial, and retail patients).
How Far We've Come
With home care franchises servicing over 360 locations nationwide, BrightStar Care helps keep parents and grandparents comfortable. We can provide every service that is available at a nursing facility but in the comfort and familiarity of home, with a supportive community. From companionship, toileting, and hygiene assistance to in-home blood draws and complex infusions, our services are available around the clock to meet our patients' every need.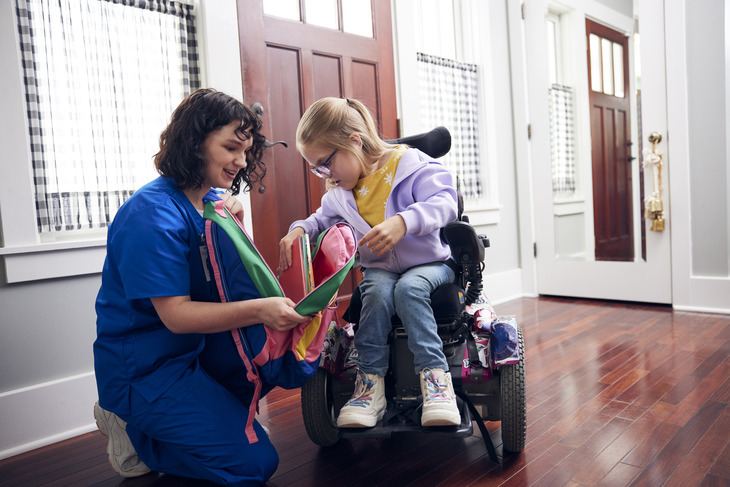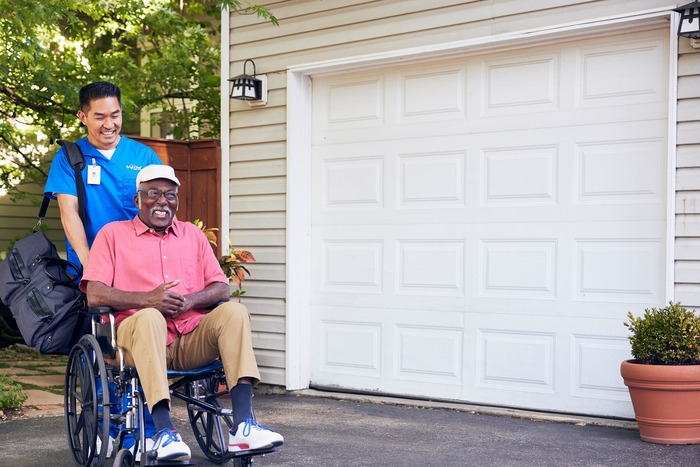 $2,213,799

The combined average revenue for BrightStar Care® (first locations only) that operated for all of 2021.

Source: 2022 BrightStar Care FDD ( * , * * )

$4,488,397

The combined average revenue of our top quartile franchisees for BrightStar Care®.

Source: 2022 BrightStar Care FDD ( * , * * )