Why Choose a BrightStar Care® Home Health Franchise?
Multiple Revenue Streams to Help Your Business Grow
The BrightStar Care business model also allows for multiple revenue streams. This kind of flexibility allows your business to grow and diversify. For instance, BrightStar Care franchisee, Jim Guzdziol, points out that, in addition to providing home health care services to patients, his business also provides staffing services to other health care providers.
"Where that comes into play is building relationships in the area [of] healthcare facilities, the assisted living facilities, the independent living, and skilled nursing facilities," he says. "Building relationships with them to do staffing also leads to referrals for our home care side and vice versa. It's another way to grow the business."
National Accounts
Our Joint Commission Accreditation, coupled with the nationwide footprint of our franchise system, makes BrightStar Care an ideal partner for large healthcare companies that are looking for home health care providers to serve their patients. BrightStar Care has secured relationships with more than 100 companies, which provides a strong source of referrals for franchisees from the very first day they open their BrightStar Care location. BrightStar continues to add National Account partners who are looking for trusted home health care providers to serve patients.
Want to learn more about what sets us apart? Give us a call at (872) 713-5900 today!
Why BrightStar Care?
Providing the Full Continuum of Care & Clinical Excellence.
According to the Washington Post in 2019, nearly 25 million aging Americans rely on assistance from other people and devices. Nearly 70% of seniors will require assistance in their daily lives, whether it's unskilled or skilled care, according to a Washington Post opinion piece.
That assistance typically falls into one of three main segments in the home care industry's continuum of care:
Companion care, which includes helping patients get to appointments and assisting with their general well-being
Personal care, which includes dressing, grooming, and helping with mobility issues
Skilled home care, which includes nursing and medical services
Most of our competition only offers companionship and personal care. BrightStar Care sets itself apart from the home health care competition by offering services in all three segments, providing patients with the ability to adjust their levels of care based on their changing needs without the need to change service providers. Other home care franchises that offer only personal and companion care must turn their patients over to another provider once skilled care is needed. By providing skilled care, BrightStar Care franchisees are able to keep clients for a longer period of time, maximizing revenue potential.
The ability to care for patients over a longer period of time also helps us attract more patients who may currently have less complex needs. When individuals are trying to find caregivers for their parents, they enjoy the peace of mind of knowing they won't be forced to transition their loved ones to a new provider as needs change.
Start your journey toward a shining future! Connect with us online or by calling (872) 713-5900.
We Are an Elite Provider
BrightStar Care franchises maintain accreditation with The Joint Commission, which also accredits the Mayo Clinic, Cleveland Clinic, and other world-renowned healthcare organizations. This accreditation is not mandatory for home care or home health care agencies; however, BrightStar Care franchisees submit to the Joint Commission's standards and inspections in order to maintain the highest quality of care. Our BrightStar Care operations align with best practices recognized by The Joint Commission, so franchisees who follow our systems and training will be meeting elite standards of care. BrightStar Care® - A Higher Standard™.
Our Case Managers Are Medical Professionals
Unlike our competitors, BrightStar Care uses a Registered Nurse to manage every case, even though it isn't required by state licensing, as highlighted in all marketing materials. Our BrightStar Care Chief Marketing Officer, Teresa Celmer, explains why:
"Every single BrightStar Care location has an RN Director of Nursing overseeing every case. And that opens up our ability to provide skilled services. When you look at all the ads, ours is the only one with a nurse in it, and it's no accident."
Another differentiator is that all BrightStar Care caregivers are carefully screened and licensed, thus ensuring that only the most highly qualified individuals join the BrightStar Care® team.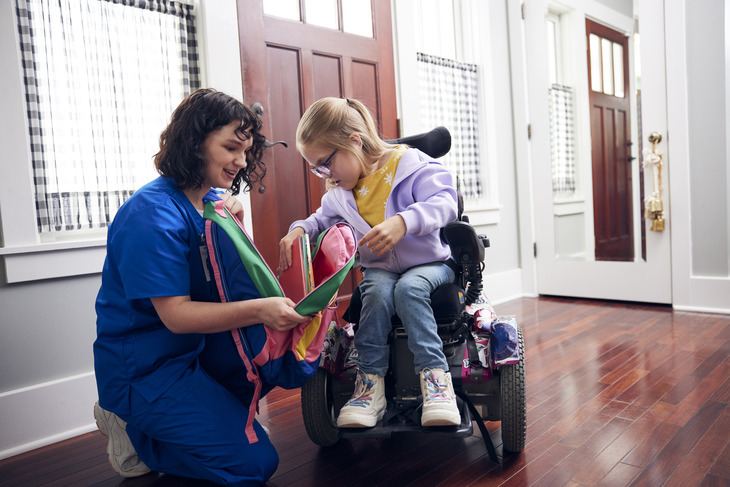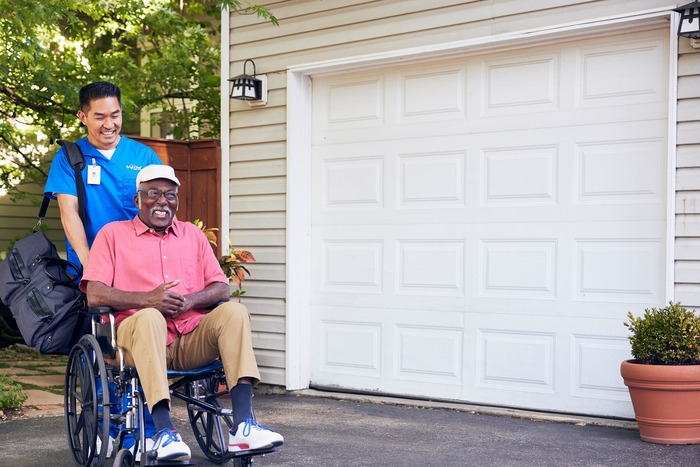 The BrightStar® Difference
Strong Brand Awareness

BrightStar Care is a premier name in the healthcare industry, and our marketing support will ensure your business is seen.

Prime Territories Available

Our BrightStar Care and BrightStar Senior Living franchises offer territories and opportunities nationwide.

Scalable Business Model

Our multiple revenue streams and uncapped revenue potential with BrightStar Care provides opportunities for your business to grow.

Ongoing

Support

Our franchisees receive ongoing operational support, business consultations, and training.