Before COVID-19 was announced as a pandemic in the United States, BrightStar Care founder Shelly Sun had begun the process of procuring personal protective equipment (PPE) for franchisees and their caregivers.
This has allowed us to live up to providing A Higher Standard of care and has demonstrated to both potential and current franchisees that we will go above and beyond to keep every member of the BrightStar Care franchise family safe and healthy.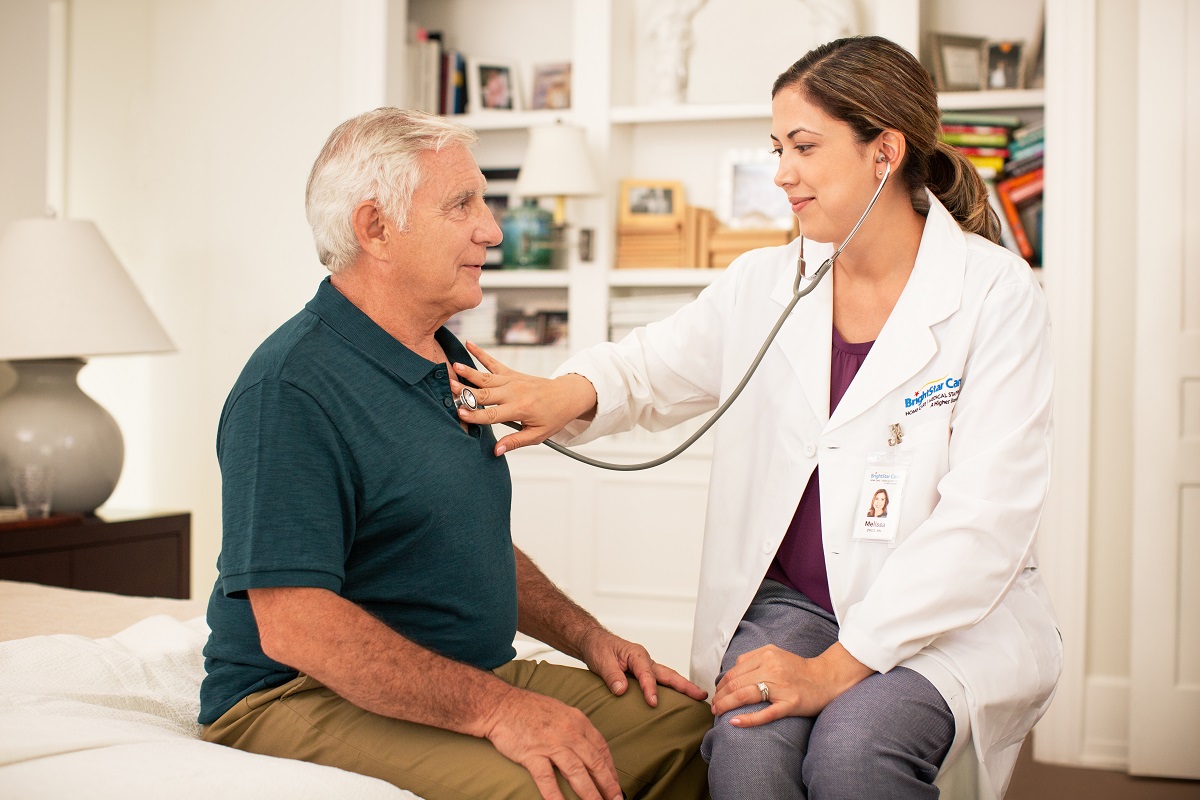 At the same time, it has provided new franchise owners with an opportunity to foster connections and develop relationships with other healthcare providers within their communities – at a time when the pandemic has made standard business development strategies challenging.
A Helping Hand for Healthcare Providers in the Community
Senior Director of Field Support at BrightStar Care Eric Misselwitz leads the team responsible for New Owner Start-Up. Eric and his team begin coaching and supporting new franchisees from the day of signing the Franchise Agreement, through their official opening and beyond.
Opening a BrightStar Care franchise during a pandemic required nimbleness and creativity. So, Eric and his team quickly pivoted and ideated solutions to ensure that new franchisees can introduce themselves to their market and local health care business community with as much impact as possible.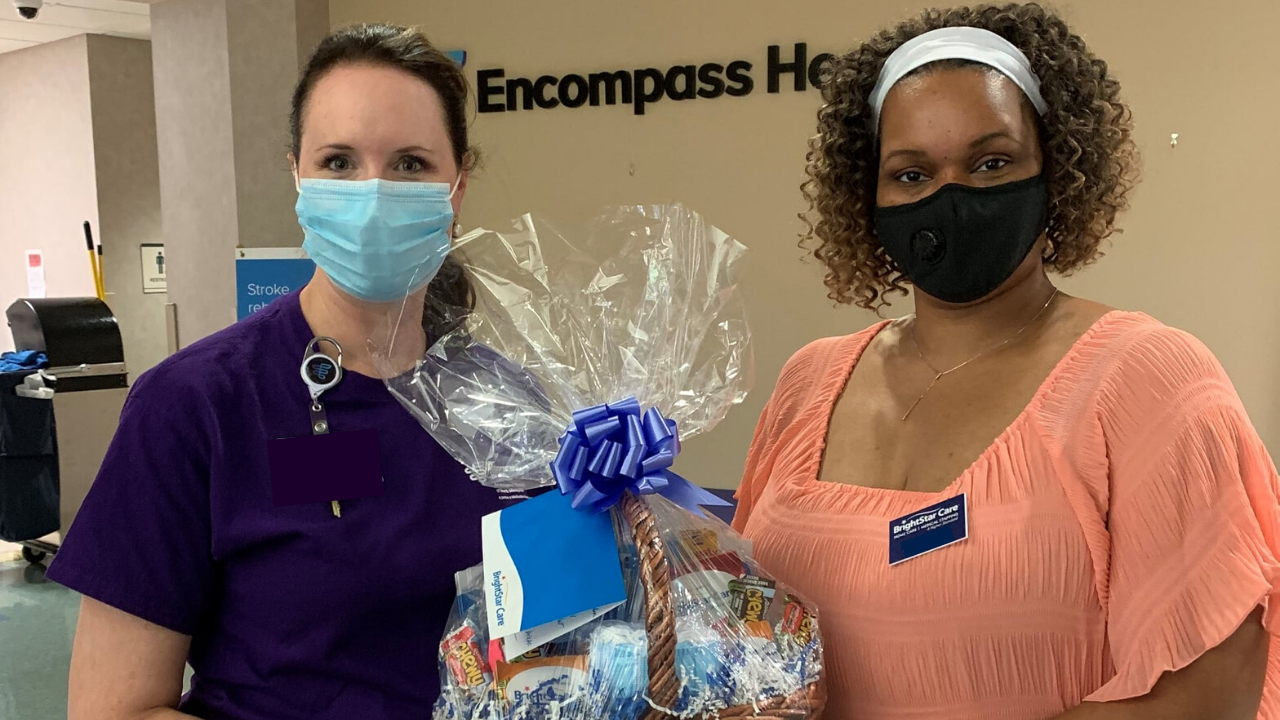 "New franchisees, in particular, have utilized grand opening events or face-to-face interactions at health care facilities to introduce themselves to their community. In most states, this was not possible due to the pandemic," explained Eric. "So, to solve this challenge, we created a PPE introductory plan. We provided access to PPE so that franchisees can make and deliver gift baskets full of masks, face shields, hand sanitizers, gloves and other items to local health care providers. During a time when PPE is difficult to source, this differentiator makes a memorable impression and a great introduction to BrightStar Care"
Setting the Groundwork for Success
To get the plan off the ground, we began collaborating with multiple departments to coordinate the best ways to maximize outcomes. This included determining how to effectively procure supplies at the best price, tracking inventory for the PPE basket and providing a 25 percent match from the franchisor to aid in the reduction of any expenses franchisees incurred.
We worked with our marketing team for social media promotions. Additionally, our sales team has helped with every aspect of the PPE basket delivery, from calling ahead to set up a drop off to following up and writing thank-you notes to health care professionals.
Once we established a set of best practices to carry out each aspect of the project, we put together a detailed road map with stage gates to help keep franchisees and their salesperson organized as they launched the PPE Introduction Initiative in their market.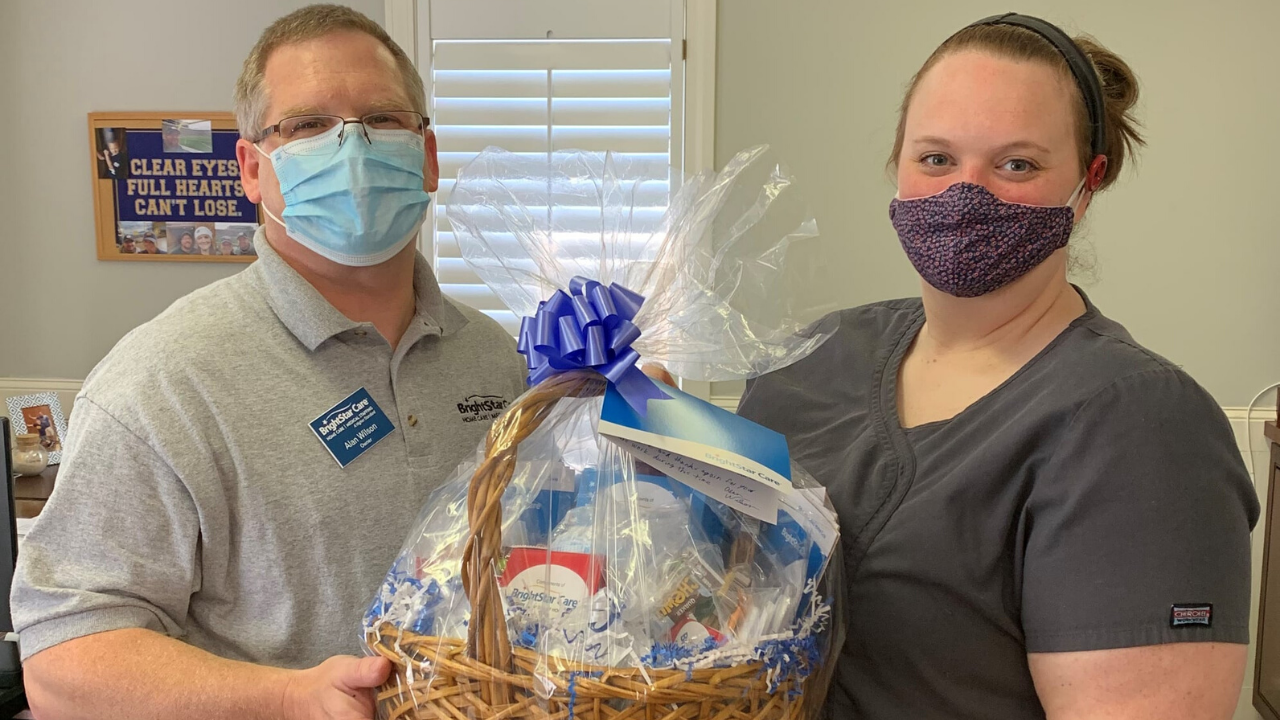 We recognized that franchisees know their markets better than we do, so it's been essential to the success of the project to be as flexible as possible. Providing them with a blueprint gave them the ability to build off of it on the local level.
This has led franchisees to customize what goes into their baskets or the specific outreach for their health care community and market.
"One franchisee is using BrightStar Care branded plastic storage containers instead of baskets since they can be reused at the hospital or nursing home, while a basket may be discarded," said Eric. "Sharing these best practices from franchisees as the innovations expand on the blueprint has led this program to achieve consistent, incremental improvements."
Positive Responses from Franchisees and Referral Sources
This new program exhibits BrightStar Care's patient-centric approach and enables franchisees to help their communities in need while also introducing themselves and their business to individuals that can help grow their business.
The local health care providers have been appreciative of the initiative and seeing franchisees stepping up to the plate and helping during such an important time.
"The local healthcare providers are appreciative of our proactive approach. A notable example is a thank-you a franchisee received from a hospital system's through their Facebook, explaining that procuring PPE has been a major challenge and they saw us as leading the charge," explained Eric.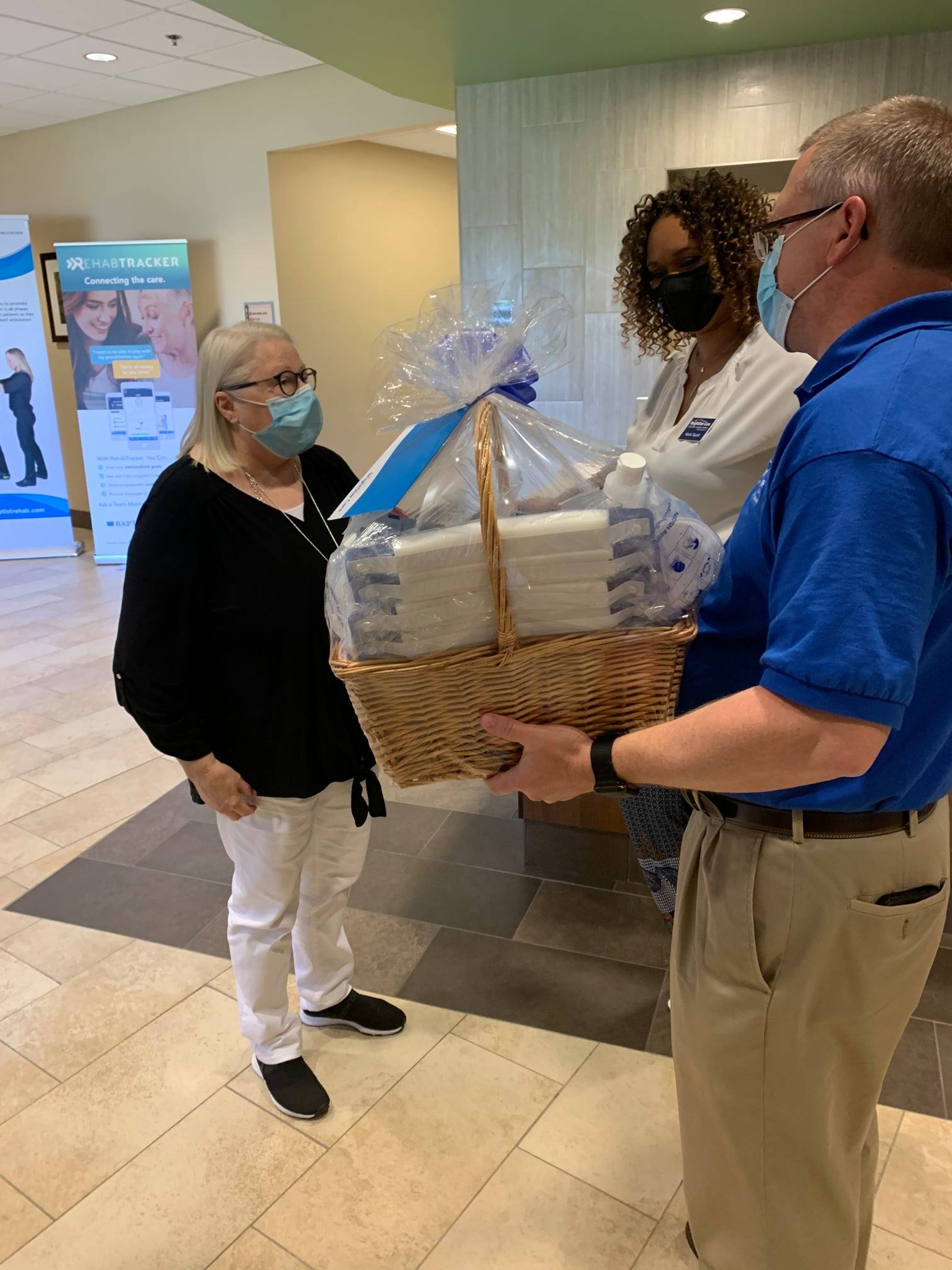 By getting their name out there while doing good, the local franchisee received three new referrals for clients being discharged from the hospital and needing in-home care services.
What's Next?
This project has proven to have immediate ROI for many franchisees and has helped them earn credibility with the multiple healthcare providers in their markets.
Luckily, this initiative isn't going anywhere – we plan to keep it around indefinitely. New owners have been able to make great strides in building lasting relationships with partners in their market, even amid a pandemic.