Giselle and David Bardwell have always had entrepreneurial ambition. They had initially started one of the first e-commerce bridal businesses in the country in 1998.
"We ran that business for about six years before selling to one of our largest wholesale customers," explained David. "Over the years, we've continued to work on different smaller ventures – either on our own or with other partners."
Since then, Giselle has held multiple executive leadership roles within the healthcare marketing arena, while David spent most of his career in IT consulting. However, they were always keenly aware of two choices they had in the business world: work for someone else to earn them money or step back into the world of entrepreneurship and build their own wealth.
By opening a BrightStar Care franchise, they've opted for the latter and decided to take charge of their own future. Making it even more special, they'll be focusing on the same business together again.
Inspired by Personal Experience
Rather than go into a business for the sake of entrepreneurship, the Bardwells chose to invest in a BrightStar Care franchise because of a personal connection to the business concept – both had experienced caring for elderly relatives.
For Giselle, the care fell to her when her mother suffered a mild heart attack back in 2016. As the only local sibling able to care for her, Giselle experienced first-hand the difficulty of balancing the needs of a family, a career and caring for an aging parent simultaneously.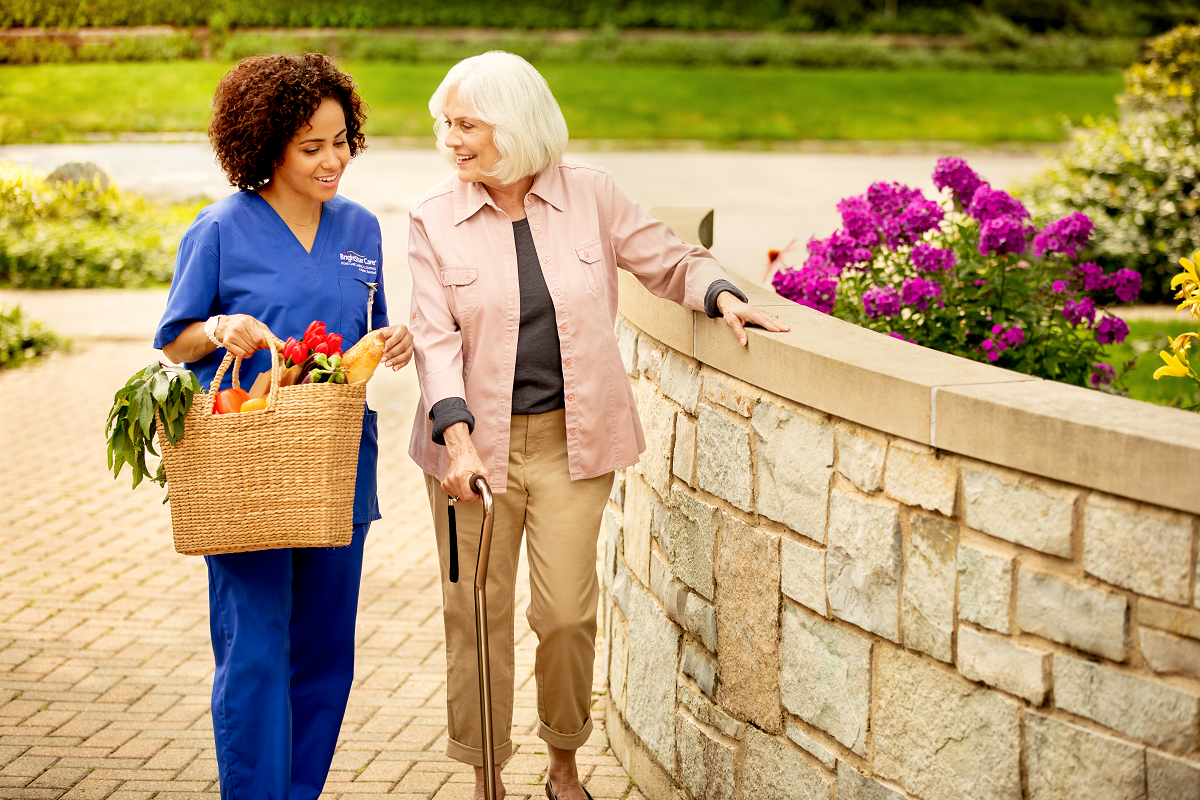 "This experience perfectly illustrated both the need and the opportunity in the market. It crystallized for me the value and relief that this service can bring to families who want reliable care for their loved ones," said Giselle.
When David was a teenager, several of his relatives lived with his family during their final years. He was amazed that these adults under his parents' care needed the same level of care and attention as his younger siblings at the time.
"It wasn't until more recently that I really began to appreciate the time and effort that my parents devoted to caring for my great-aunt, uncle and grandmother during their time of need," explained David.
Key Differentiators of the BrightStar Care Franchise Opportunity
Giselle and David took their time when researching franchise opportunities. Before evaluating BrightStar Care, they attended Discovery Days for two other home care brands and came very close to going in a different direction.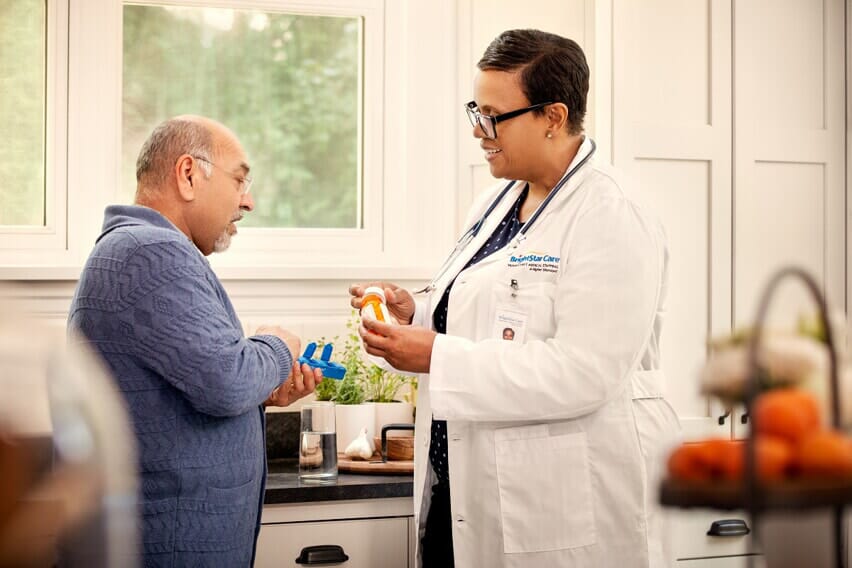 However, after they did their due diligence and thoroughly understood the BrightStar Care brand vision, leadership and business model, it was clear that BrightStar Care stood out from competitors.
"We were drawn to the multiple revenue stream options, the premium brand positioning and [CEO] Shelly's strategic vision," explained Giselle.
Gearing Up to Get Started
David and Giselle's location on the west side of Cleveland, OH is scheduled to open in August 2020, and both are enthusiastically looking forward to all of the "firsts" coming their way.
"Developing our first referral source relationships, my first living room visit, and most of all, working to improve the lives of our first clients and their families," said David. "Beyond the firsts, we're excited to begin leveraging BrightStar Care's core values and the Entrepreneurial Operating System (EOS) to become Cleveland's most trusted name in-home care and medical staffing."
"There are several things I'm excited about. I want to make a difference in other people's lives – our customers and caregivers alike. I'm also excited about executing a top-notch marketing plan where I can put into practice all of the strategies I've learned over the years that have worked to make others successful," said Giselle. "I can't wait to see what happens when I apply my knowledge and expertise to benefit our own business."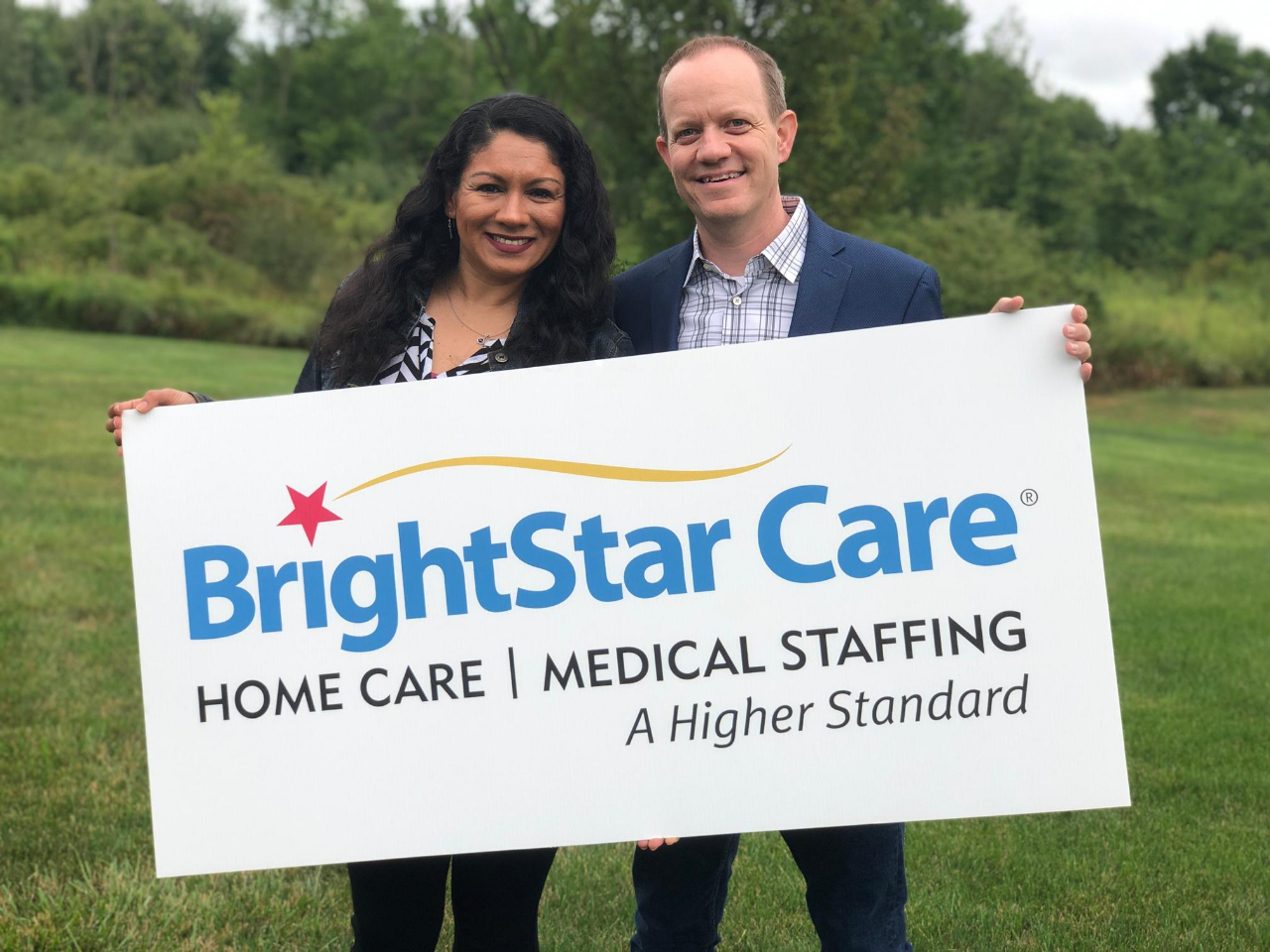 The Bardwells don't intend to stop at just one location and are planning to grow through the acquisition of additional territories and have strategized their growth city by city within their territory.
Are you interested in owning an award-winning home healthcare franchise? Take the first step by downloading our free franchise brochure here!