As the home health care sector has matured and expanded, the differences between levels of care have become even more clearly defined.
While the vast majority of home health care agencies can offer companion care, skilled nursing care is a service that's more of a rarity but highly sought after by clients and health care organizations alike.
How Is Skilled Nursing Care Different from Other Forms of Care?
The broad continuum of home health care includes:
Companion Care
Personal Care
Skilled Nursing
As an individual progresses through different stages of their life, the home health care services can be adjusted and adapted to fit their needs. Most home health care agencies focus on companion and personal care, which often involve companion visits to elderly adults, assistance with stimulating activities, meal preparation, ambulation and transportation, feeding and toileting, and assistance with issues related to memory loss.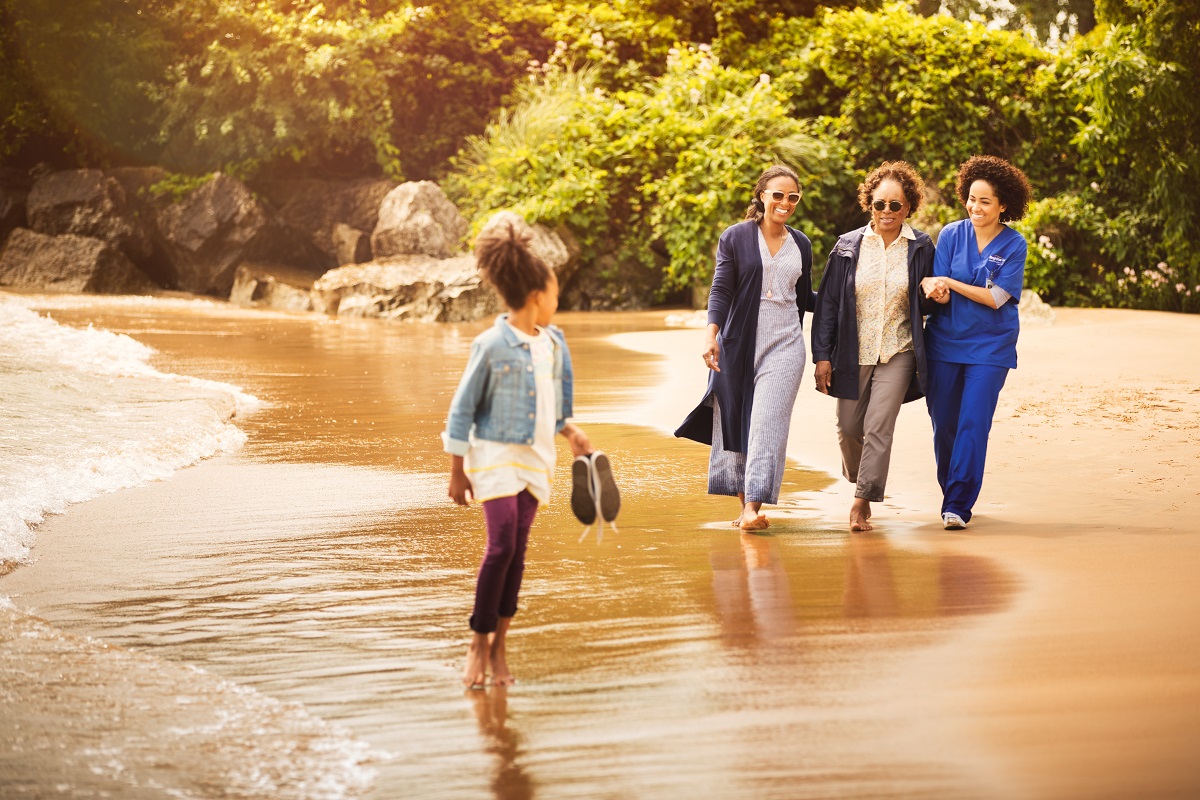 Skilled nursing care represents the most complex home health care service available. This is because it provides many services that would typically be conducted in a hospital or health care facility. A few examples are:
Assistance with medical machinery, including ventilators
Central and peripheral intravenous drug therapy, such as chemotherapy
Administration and maintenance of catheters
Total Parenteral Nutrition (TPN), G-tube or other feedings
Epidural mediports
Wound care
Physical therapy, occupational therapy and speech therapy
Blood draws and injections
These types of care require the oversight of registered nurses, licensed practical nurses and certified nursing assistants. Skilled nursing care can be delivered on a short-term basis to help a client through rehabilitation. However, it's increasingly being delivered as a long-term solution for a growing number of aging individuals who are dealing with chronic conditions that require constant care.
Why is Skilled Nursing Care So Important for the Future of Home Health Care?
By 2050, it's expected there will be nearly 19 million Americans over the age of 85 – up from just over 6 million in 2015.[i]
As people live longer, there's an increasing likelihood of developing chronic conditions that will require long-term care. In fact, more than half of those turning 65 will need some form of long-term care in their lifetime.[ii]
The chronic conditions that aging Americans face will necessitate different levels of care as time goes by. While they may only require services that fall under personal care when they're in their 60s or 70s, they'll likely require skilled nursing care once they reach their 80s and above, when there's a greater prevalence of complicated, chronic conditions.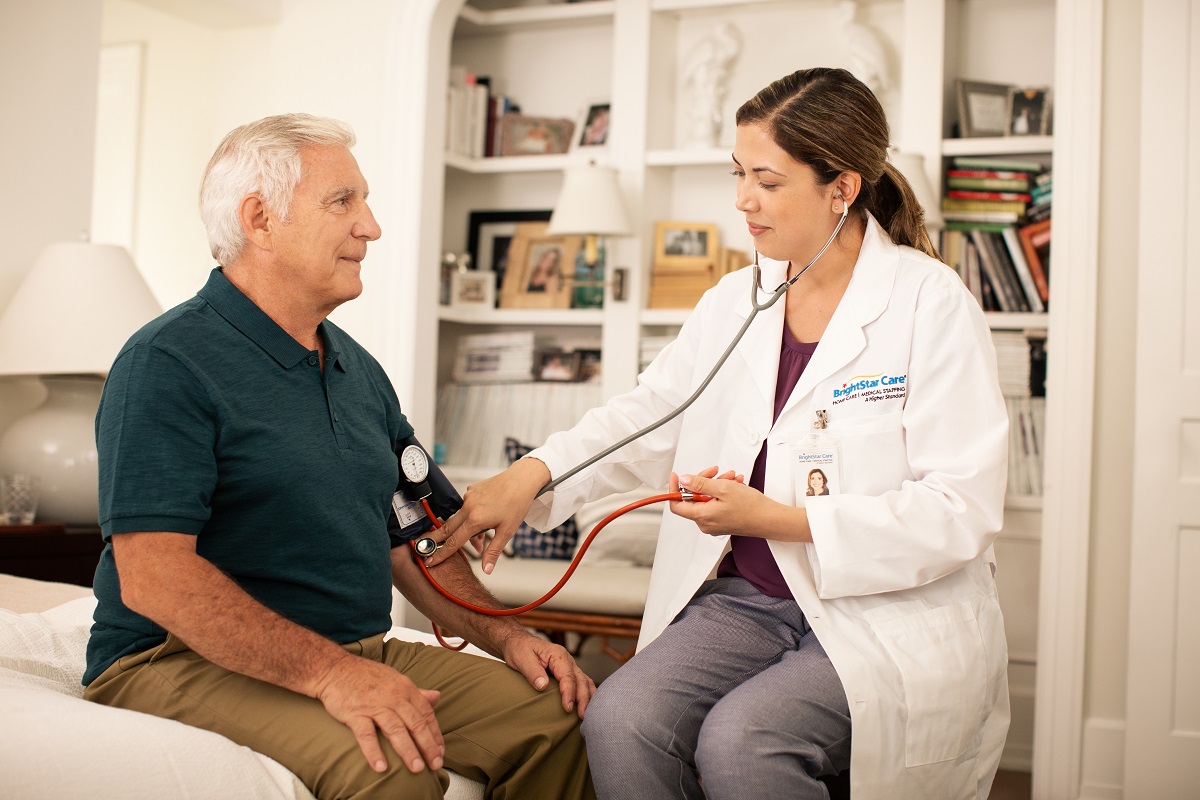 Meanwhile, the vast majority of older adults would prefer to age in place. There's the obvious emotional reasoning to this preference, but there's a financial reality that has to be taken into account. The annual median cost for a private room in a nursing home facility was $102,000 in 2019.[iii] Considering most Americans have not planned for long-term care, this cost isn't feasible for many people.
In keeping aging adults' preferences and financial circumstances in mind, skilled nursing services in a home health care setting is quickly becoming the most viable and effective option to ensure they're getting the highest quality of care in a comfortable environment.
How Does BrightStar Care Fit into the Conversation?
One of the distinguishing attributes of the BrightStar Care home health care business model is the skilled nursing care agency owners are able to provide their clients.
Each client that chooses a BrightStar Care franchise location receives a personal, in-depth assessment conducted by a Director of Nursing who records their condition, personality and environment. The Director of Nursing then develops an individualized plan of care that meets the clients' unique physical and emotional needs.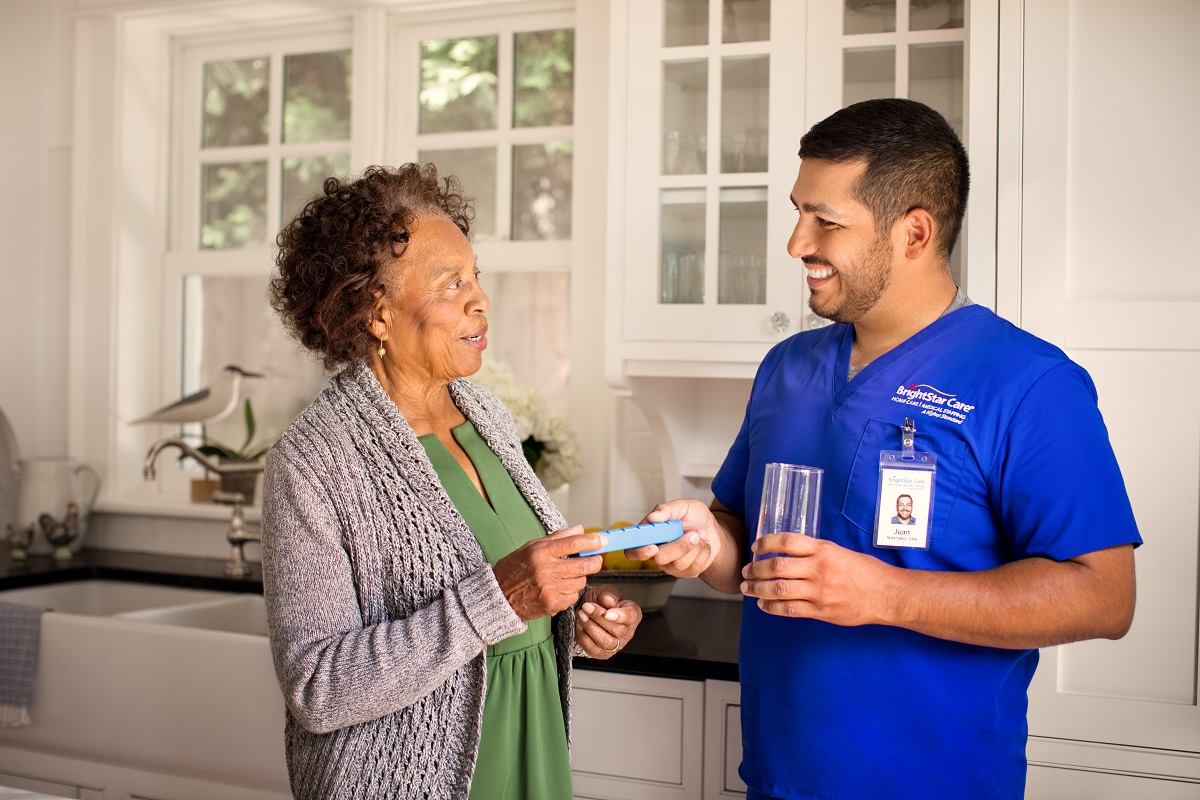 Franchise owners work hand-in-hand with physicians, referral sources and other healthcare professionals to ensure continuity and coordination of care, which helps produce the best possible outcomes for clients.
BrightStar Care franchisees consistently earn accreditation from The Joint Commission – the same group that accredits world-renowned institutions like the Mayo Clinic and Cleveland Clinic -- which is reflected in A Higher Standard of care that is provided to their clients.
Because skilled nursing care is part of the BrightStar Care continuum of care, BrightStar Care franchisees can continue to care for their clients and cater to their needs as they age in place. Whereas other home care franchise owners would need to refer their clients to a different home health care provider once the clients' care plans become too complicated.
To learn more about what differentiates BrightStar Care as a home health care franchise brand, download your free franchise brochure here!
---
[i] https://www.census.gov/data/tables/2014/demo/popproj/2014-summary-tables.html
[ii] https://www.aarp.org/content/dam/aarp/ppi/2017-01/Fact%20Sheet%20Long-Term%20Support%20and%20Services.pdf
[iii] https://www.genworth.com/aging-and-you/finances/cost-of-care.html