At one point, Thomas Graves was living 2,000 miles from his mother and relied upon an in-home caregiver to make sure she was well-cared for and living in comfort. During extended visits back home, he began to witness a deterioration in the quality of care she was receiving.
"I felt there was no active supervision over the caregiver by the organization's leadership," said Thomas. "The level of familiarity between the caregiver and my mother led to lapses in care, and there was a nearly complete lack of communication with our family."
If anything, this experience showed Thomas exactly what he wouldn't do if he owned a home care business.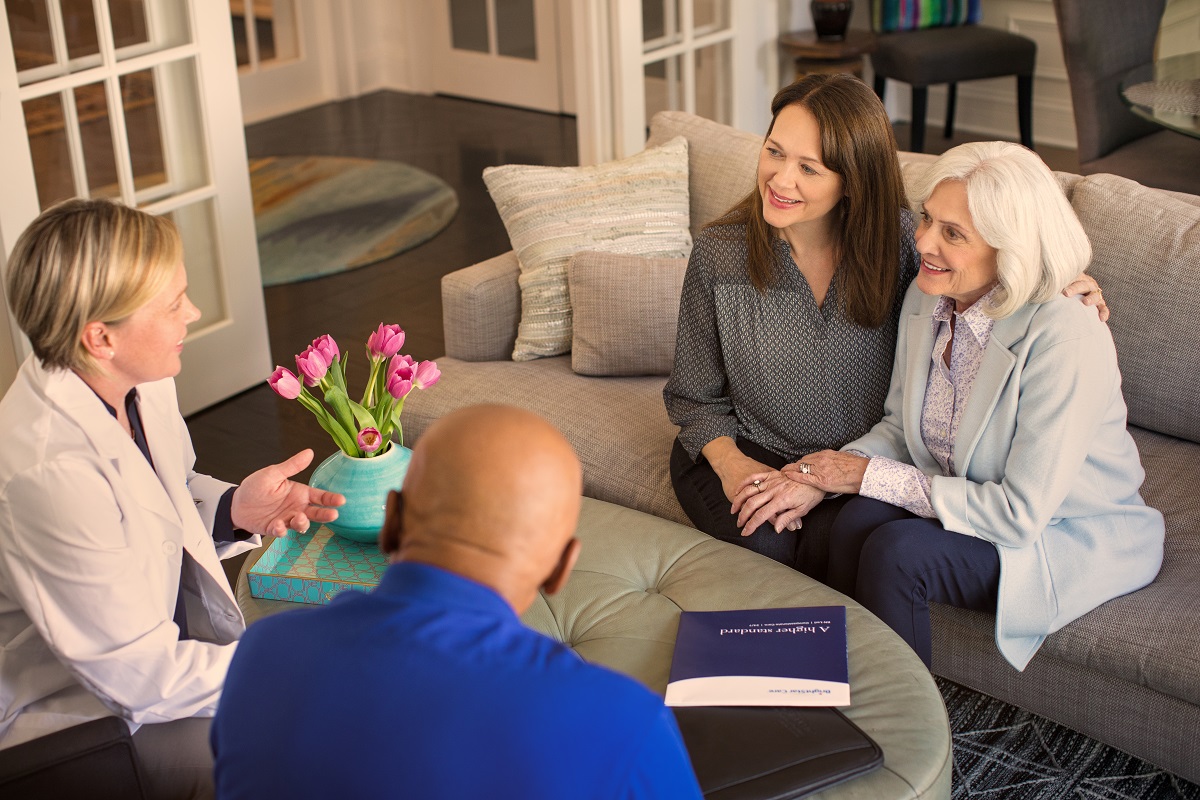 In June 2020, Thomas became the owner of BrightStar Care of Anne Arundel County, Easton and Salisbury, with the goal of continuing the exceptional level of care his predecessor helped build and providing A Higher Standard of care in additional territories.
Jumping into Home Care Franchise Ownership from a Place of Strength
Over the past 33 years, Thomas has held numerous leadership positions in nationally recognized cancer institutes.
In his most recent role as the Vice President of Cancer Services of a Fairfax, Virginia-based health care system, Thomas helped open a new cancer institute in May 2019.
Previously, he had been responsible for the development of comprehensive cancer clinical care and research programs, facilitating clinical trials and patient-centered, evidence-based multidisciplinary systems of care for all cancer patients.
Having built such a strong track record as a leader in health care administration, you might be wondering what motivated him to pursue entrepreneurship.
"My father was a small-business owner in the agricultural industry," Thomas said. "I've learned a lot throughout my career, but thinking about my father and remembering the times working with him on his business, it [business ownership] was something I always wanted to do."
It wasn't until about four years ago that Thomas started to give it some serious thought. He began researching industries that would allow him to leverage his background in health care.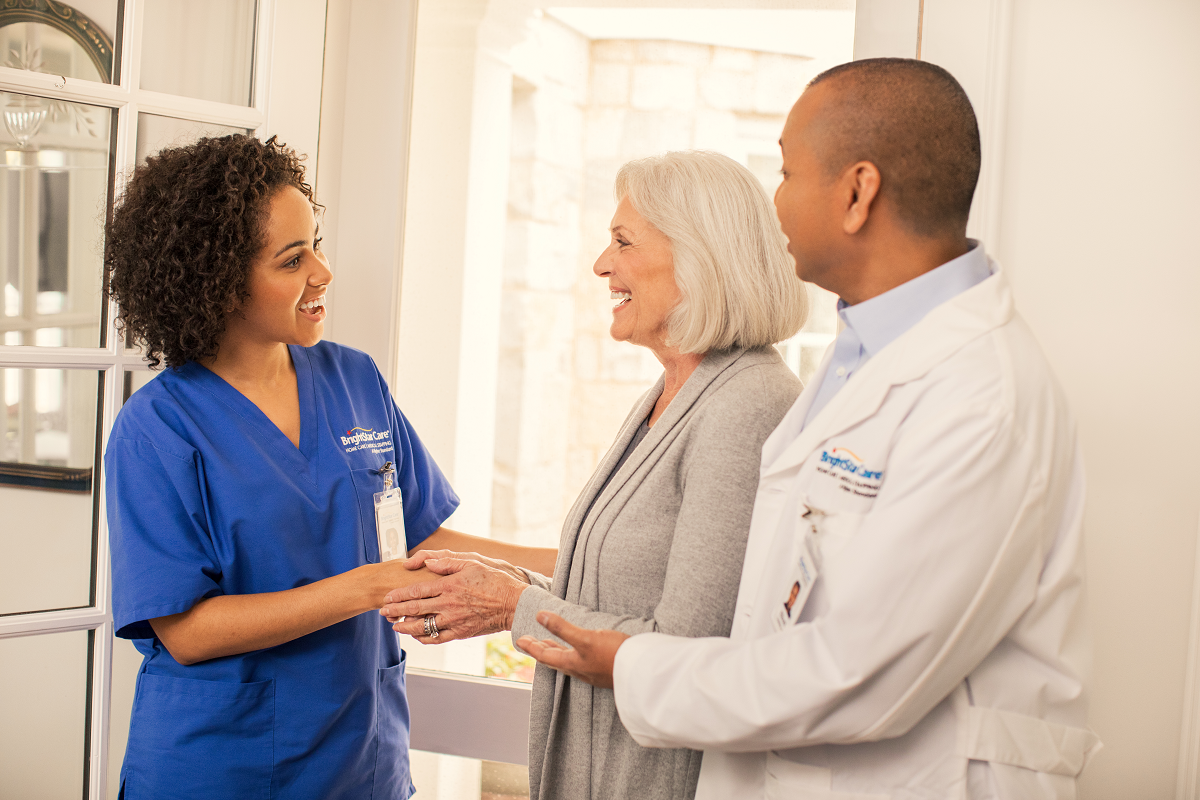 That's when BrightStar Care caught his attention.
A Higher Standard that Separates Homecare Franchises
One of the distinguishing characteristics of the BrightStar Care business model is that all accounts are overseen by a Registered Nurse. While not all clients need skilled nursing care, the fact that a caregiver with a clinical background is readily available was a huge differentiator for Thomas.
"Partnering with clinical leaders is the pathway to better client outcomes and delivering higher-quality care," Thomas explained.
Meanwhile, Joint Commission accreditation was another important variable that came into play when Thomas was considering the opportunity to assume ownership of the three existing home health care agencies.
And after meeting Shelly Sun and other members of the BrightStar Care leadership team during the Discovery Day, Thomas was struck by how sharp they were and the level of support provided by the corporate team - further solidifying his decision to become a franchisee.
He now leads a management team of 25 employees who in turn oversee 320 caregivers out in the field. He's able to rely on a director of nursing, a marketing team made up of three full-time staff members, a director of finance and several others who have played key roles in helping the Annapolis-based business achieve strong year-over-year growth.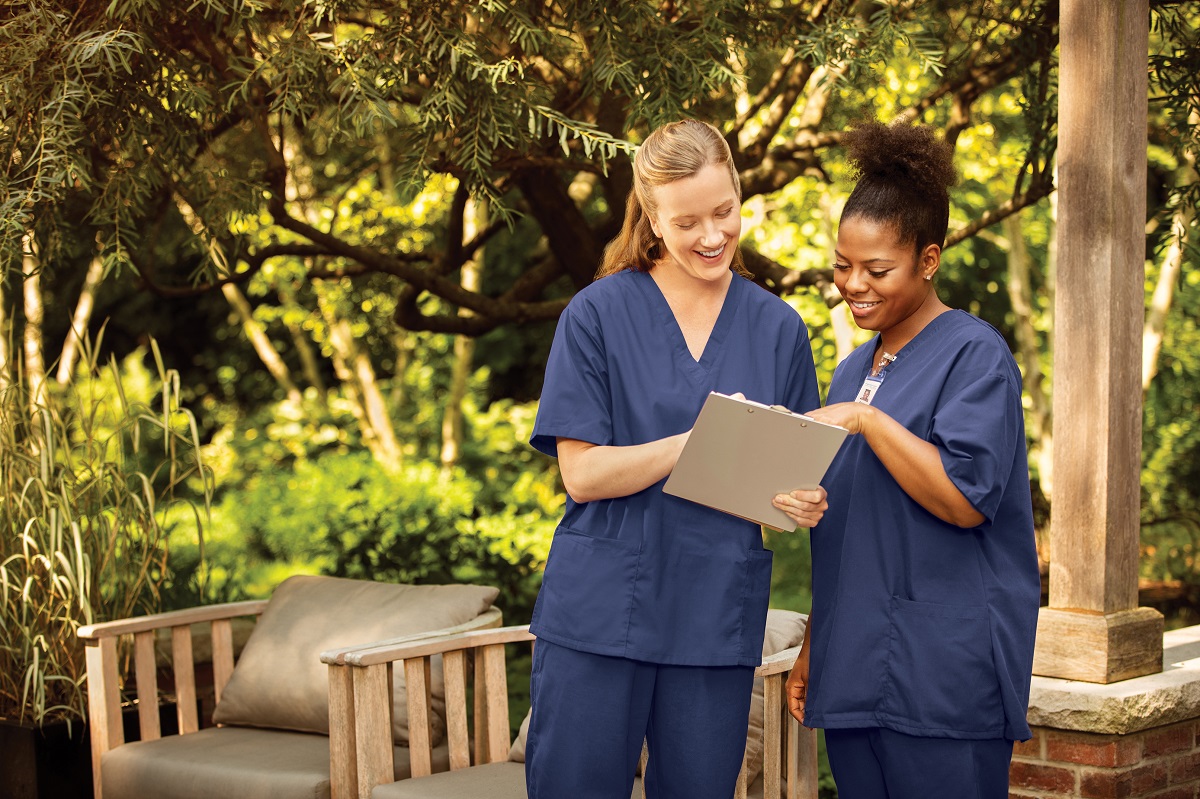 As he becomes more acclimated to the business, Thomas already knows how he sees himself providing the greatest benefit.
"I'm looking forward to being able to work on the business, instead of just in the business," said Thomas. "Realistically, there are other people who can do 95 percent of what I'm doing, while there's another 5 percent that focuses on strategy and leveraging my industry expertise to which I'd like to dedicate my time."
Bringing a Growth Mindset
Even though he's only owned his BrightStar Care franchise for a couple of months, Thomas has his sights set on growth. In fact, he's identified territories in Delaware where there are large retirement communities that he believes would greatly benefit from the services of his home care franchise.
"A few of our competitors currently service the markets, and I'm very interested in making our presence known," he added. "It's something I'm going to be discussing with the leadership at BrightStar Care to see if it would be a natural next step for me."
To learn more about franchise opportunities with BrightStar Care, get started by downloading our free franchise brochure.