With the continuing impact of COVID-19, we are prioritizing the health and safety of our clients, caregivers and franchisees, who are meeting the challenge of operating hundreds of home health care agencies during a global pandemic.
We are committed to providing A Higher Standard of care to our clients no matter the circumstances and have helped franchisees adapt the way they operate their independently owned and operated home health care businesses.
Staying Home Means Staying Healthy
Our brand is rooted in home health care and helping people get the care they need at home. The nurses and caregivers employed by our franchisees are keeping our most vulnerable population safe and helping them avoid having to visit the hospital or a public medical center. By keeping people at home, we are lessening the burden on hospitals and the health care system.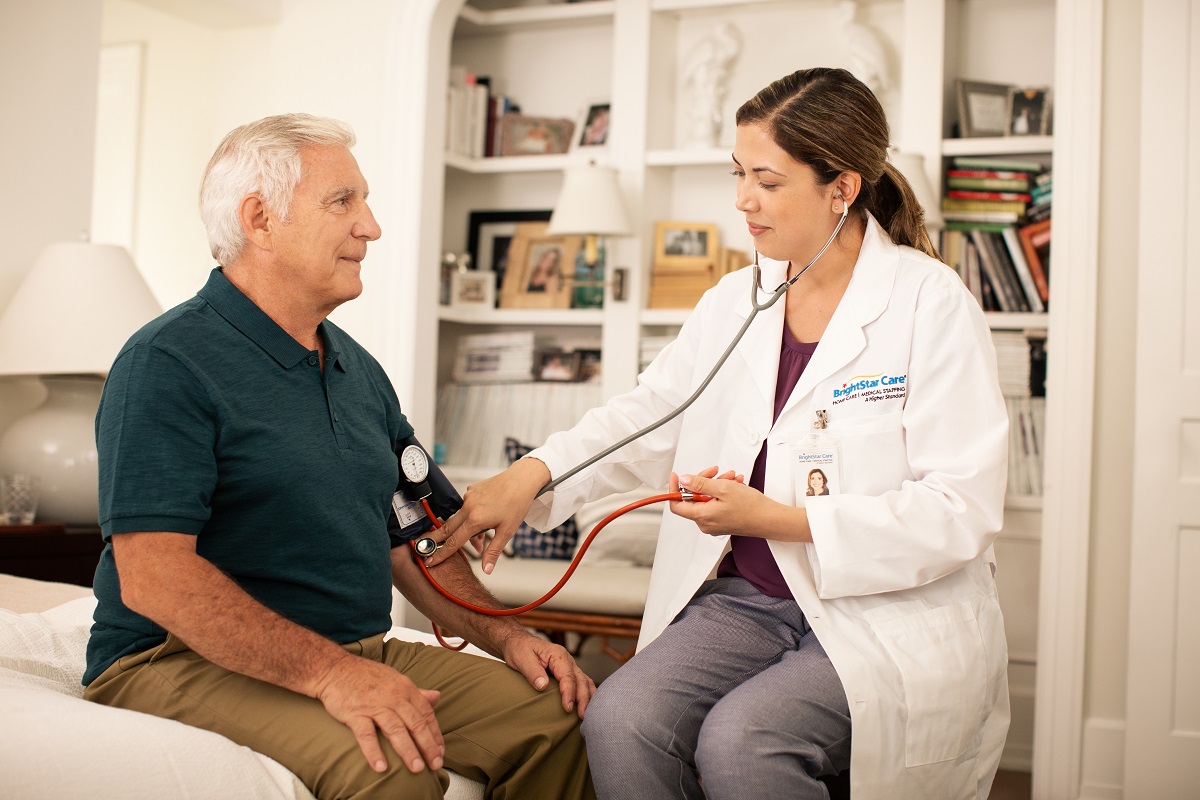 Getting Our Franchisees the Information and Support They Need
In the early stages of the coronavirus pandemic, we implemented an executive-level task force that included everything from clinical expertise to technology and strategy to get our franchisees and their employees the vital information they need to mitigate the impact of COVID-19.
Additionally, we created a centralized fulfillment center to properly equip our BrightStar Care agencies with all the personal protective equipment (PPE) they may need, from N95 masks to face shields, goggles and sanitizer. This initiative netted us nearly 100,000 N95 masks, 500,000 hand sanitizers and almost one million pairs of gloves.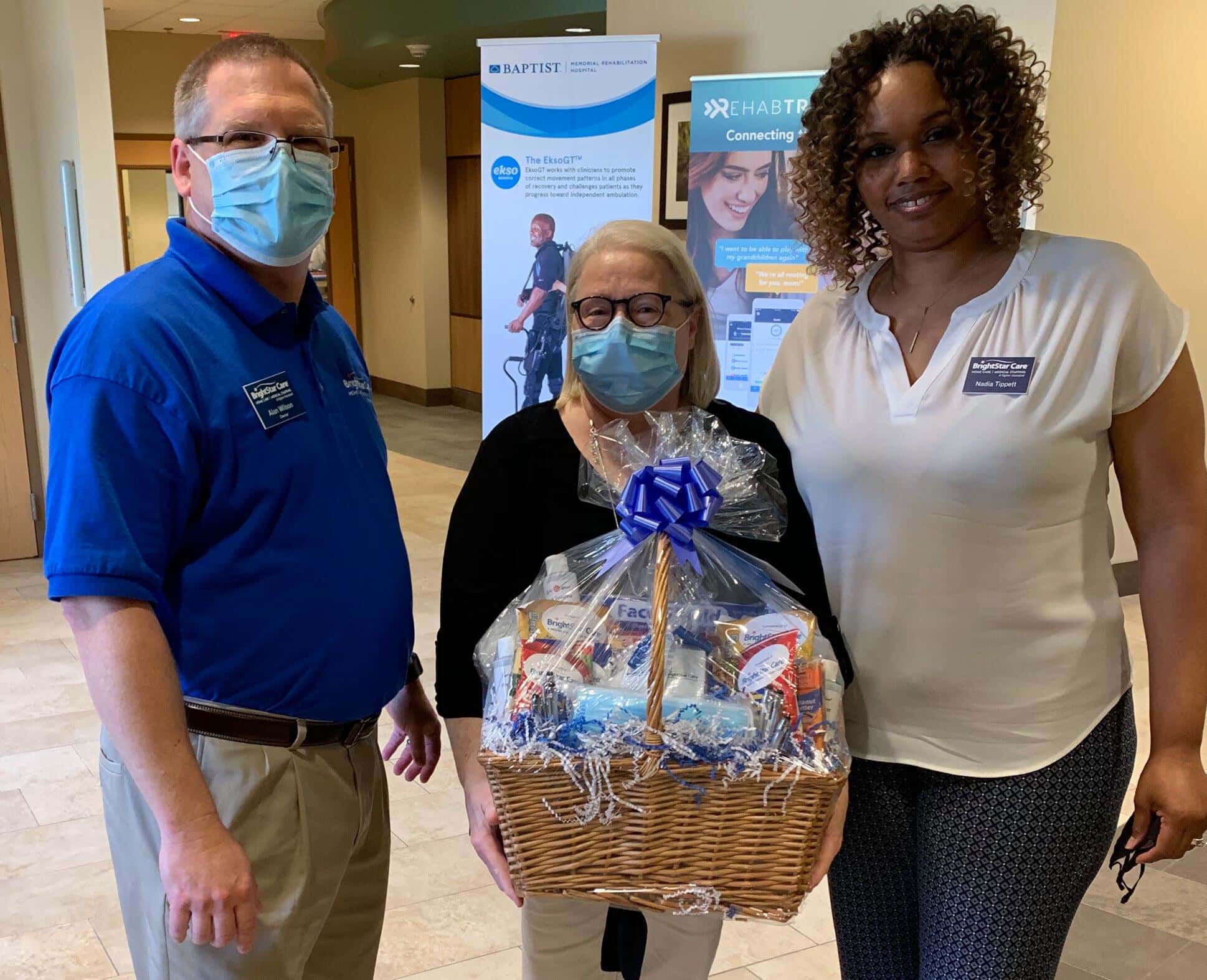 Not only did this prove to our franchisees and their clients that their health and safety is our top priority, but it also gave our newer franchisees a unique opportunity to connect and engage with other healthcare providers within their communities by delivering care packages.
Training the Members of Our Franchise Family to Safely Navigate a Global Pandemic
Most of the guidelines established by the Centers for Disease Control and Prevention (CDC) and requirements for healthcare professionals during COVID-19 were already standard practice for BrightStar Care franchisees.
However, we decided to provide supplemental training to BrightStar Care agency owners and their staff on hygiene standards, blood-borne pathogens and safety protocols and a general COVID-19 overview from the CDC. Additionally, we added a complete Respirator Program covering education and safety during this pandemic.
Community Partnerships
With essential businesses having to adapt on the fly to new health and safety guidelines, BrightStar Care franchisees jumped at the opportunity to help their fellow business owners and partner with them. In Hilton Head, South Carolina, an Ace Hardware owner paired up with his local BrightStar Care to perform pre-screening tests on any employees that interacted with customers. Their partnership not only helped keep their community from potentially spreading the virus, but also kept their local economy up and running.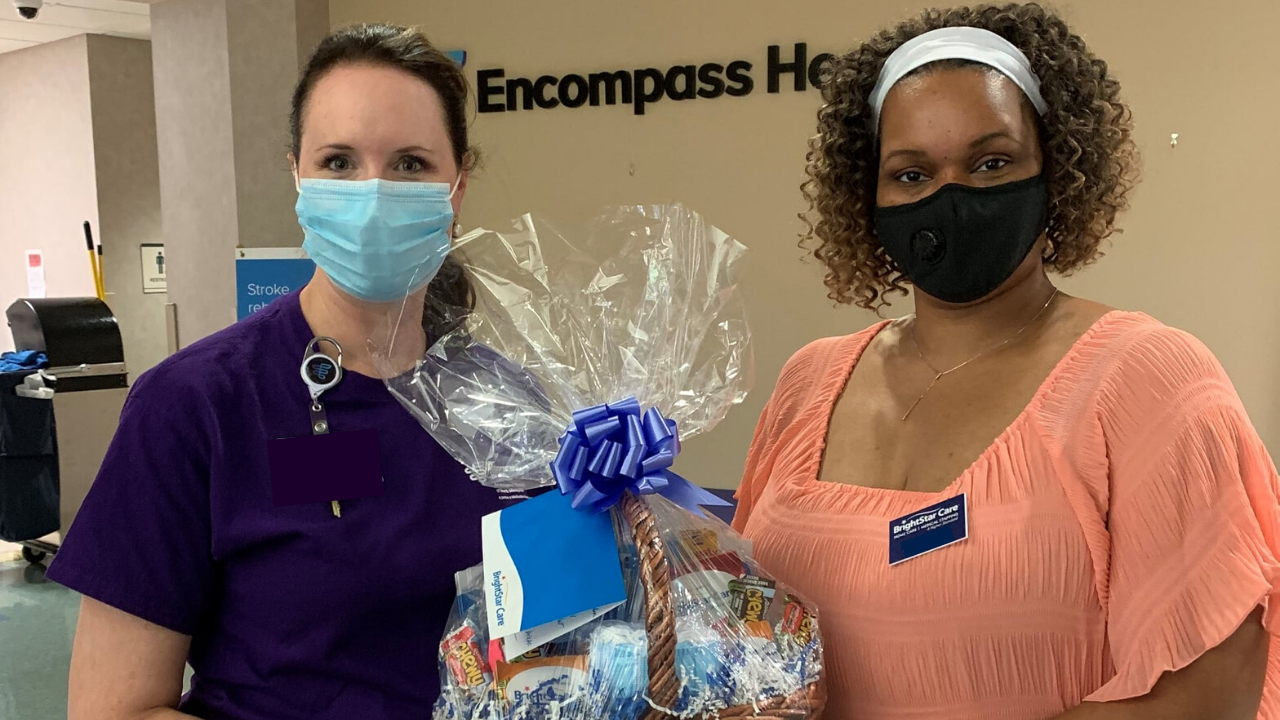 Although we are still in the midst of a global pandemic, BrightStar Care franchisees are continuing to protect their caregivers and clients however they can. Fortunately, people are recognizing the Higher Standard of care and the increased quality of our services is enabling franchisees to continue to thrive.
To learn more about how we've responded to the COVID-19 pandemic and supported franchisees, take a look at our eBook, Leadership through Crisis.