When looking to open a business, you want to make sure it will stand the test of time and make a difference in your community. Contact us today to learn more about owning a BrightStar Care franchise in your area.
There is always something that motivates great leaders and entrepreneurs. For Ricky and Dhara Patel, new BrightStar Care franchisees in Alabama, it's the ability to provide quality care and make a difference in the community.
This June, Ricky and Dhara are opening a BrightStar Care in the Northeast Alabama region near Anniston. For them, becoming franchise owners with BrightStar Care solidifies their commitment to providing the highest quality of care to their community and beyond.
Planning to Lead a Business
Ricky and Dhara have spent the last 10 years in the healthcare and home healthcare industries. As a nurse practitioner, Dhara has spent her career in home healthcare, while her husband Ricky is an OB/GYN at a local hospital. Together, they decided to embark on a new journey that would further elevate their shared desire of serving others. "When I worked for a home health agency, I saw the good I could provide and where the need was," Dhara explained.
Throughout their research, Ricky and Dhara felt strongly about investing in a brand that put people and families first. They considered different types of franchises but ultimately came back to the home healthcare industry because of their passion for helping others and their firsthand experience.
Finding the BrightStar Care Franchise
When Ricky and Dhara were researching the best franchises for home health, BrightStar Care stood out the most. "I really liked that BrightStar [Care] required Joint Commission Accreditation," Dhara said. "To get accredited, you have to have the highest standard of care. We think it really proves that we have good standards, and none of the other home health agencies required that."
Ricky and Dhara understand that the benchmarks to receive accreditation are strenuous, so they knew they could put a lot of trust into the brand. Although Ricky and Dhara's healthcare experience certainly helps them, BrightStar Care does not require any background in healthcare to become a franchisee. For the Patels, being in the healthcare industry was not the only thing they considered. The family-like values and ongoing support that the BrightStar Care support team offers is an additional component that made their decision unquestionable.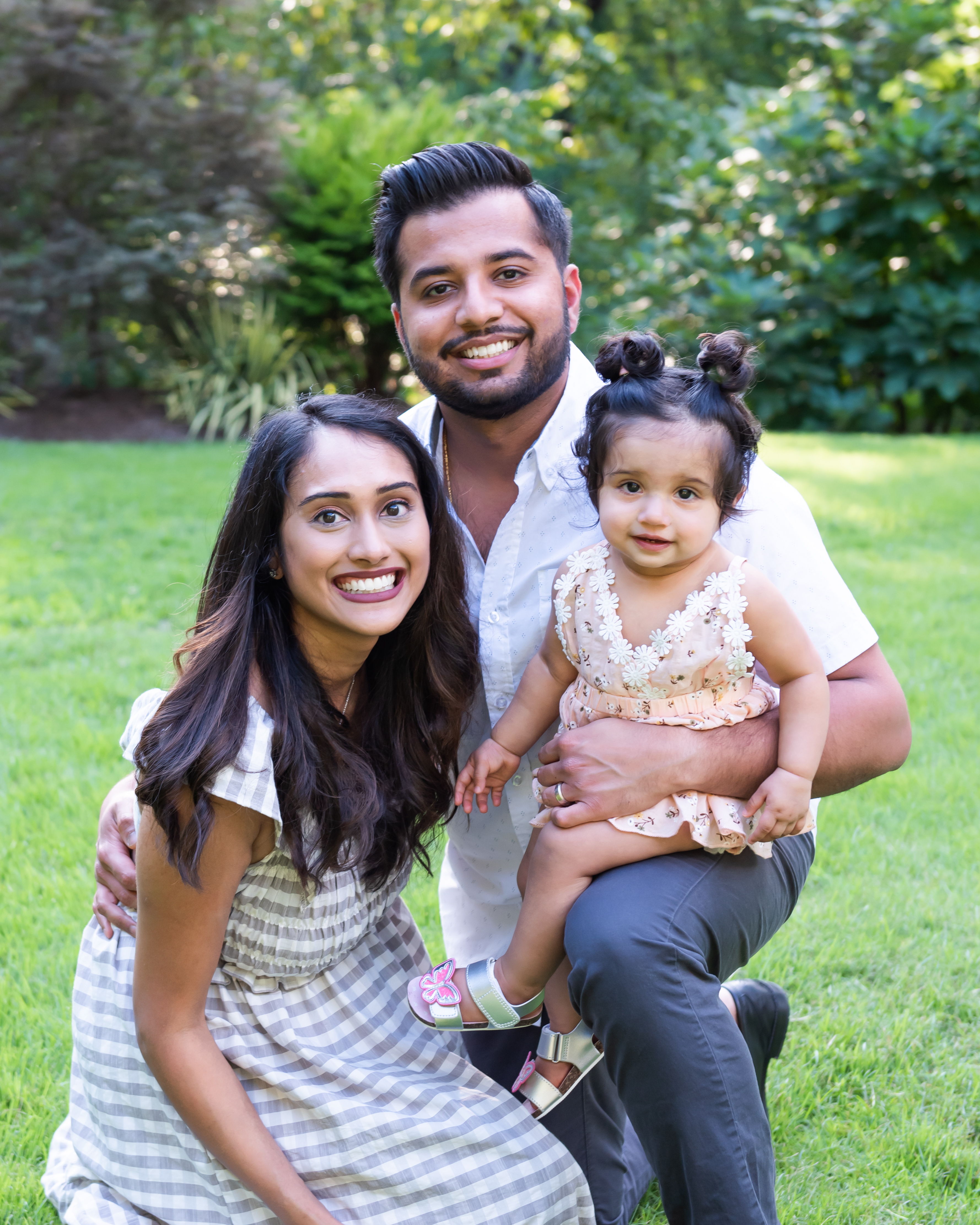 The Startup and Training Process
Ricky and Dhara's first location is scheduled to open in June 2023, and they began their training this past January. Ricky and Dhara have been very impressed with the support and guidance of the entire BrightStar Care franchise support team and the structure of the brand.
"They are very helpful in our startup and are committed to helping us with anything we need," Dhara explained. "I really like the structure of BrightStar Care and the support that's provided." "The national contracts and name they have built for themselves speak volumes."
As first-generation Americans with parents from India, Ricky and Dhara are excited and proud about the potential of external opportunities when they open their BrightStar Care location. Dhara plans to be very involved in the day-to-day operations as the nursing director.
Ricky and Dhara are well acquainted with the caregiver and nursing staff in their community and are committed to building a BrightStar Care staff that is linked with the community. "I want our patients to get the best care possible, and I want our staff to feel connected to the community," Dhara explained.
Welcoming the Community
The BrightStar Care family and community values align perfectly with Ricky and Dhara's story. As husband and wife, they value owning a business that gives back to their clients and families. BrightStar Care offers a full range of care, including companion care, personal care, and skilled medical care. Complete service makes it easy to transition to the next level of care for clients and their families.
Dhara and Ricky look forward to being part of the BrightStar Care family, committed to providing the personal and skilled medical care that makes owning one so rewarding. More than anything, they appreciate how each BrightStar Care agency oversees all client care plans and goes above and beyond to ensure each caregiver is the best fit.
"I think what I've noticed the most is that BrightStar Care is like a family in how they interact with and support their patients," Dhara explained. "We are also treated like family. Every franchisee we contacted was very helpful and excited for us to join. It feels like everyone really works together to grow our businesses here, and we are so excited to be a part of this family."
You want to start a business, but you want to make sure it's one that will last and give back to the community. Contact us today to learn more about owning a BrightStar Care franchise in your area.