Are you looking to own a franchise with a legacy of excellence? Contact us today to learn about franchise opportunities at BrightStar Care!
At BrightStar Care, we're celebrating our 20th anniversary and 20 years in the healthcare industry, setting an example for what high-quality home health care should look like. Shelly Sun, our founder and CEO, built our brand when she recognized how difficult it was to find a company that combined both skilled and non-skilled home care for clients, even though there was clearly a demand for it. Twenty years later, we're honored to recognize our outstanding caregivers, nurses and franchisees who have changed the lives of thousands of families across the country.
As we look back over the last 20 years and reflect on our achievements, many stand out, and today we shed light on a few excellent examples of how BrightStar Care has come to define a higher standard.
BrightStar Care Homes® Franchise: The Future of Assisted Living
BrightStar Care is continuously growing as a brand, including bringing on new segments to address the multi-faceted needs of our franchisees' existing and potential clients. First, we opened our doors with Home Care, then Senior Living and now BrightStar Care Homes.
The BrightStar Care Homes are homey, small-scale, assisted living communities with on-site skilled and non-skilled caregivers. This is the perfect setting for seniors who need the support of an assisted living setting but are looking for a residence that feels just like home. BrightStar Care Homes came onto the market at the perfect time because the pandemic made options for smaller-scale living more appealing.
Weathering Challenges, From the Pandemic to the Economic
Over the last 20 years, we've stood as living proof of how no matter what kind of turmoil the world is in, the healthcare industry is one that's always in demand. In order to give our residents the best care possible, our franchisees are setting the standard by delivering care right where their clients are safest—at home.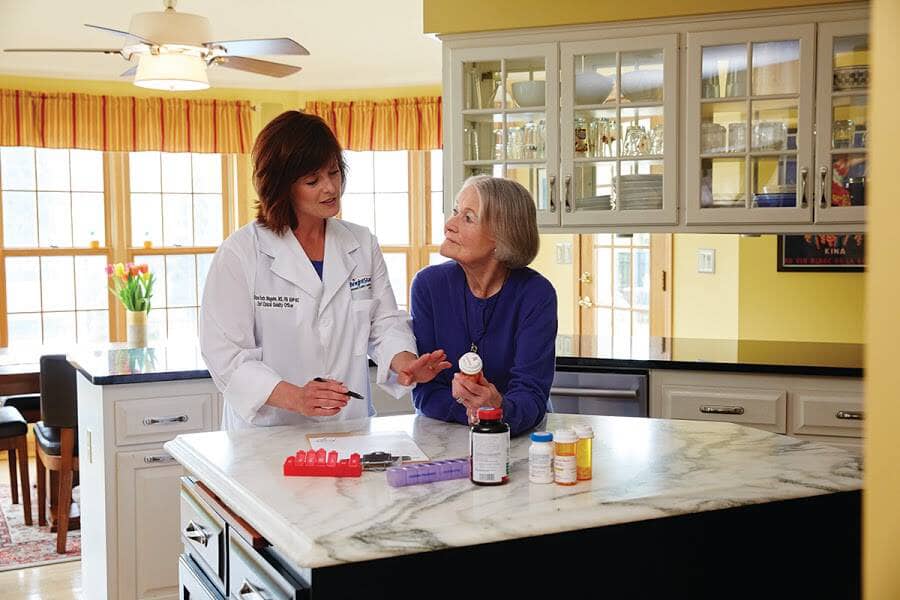 We've also always viewed our expertise as a health care franchise as a way to give back and provide resources people needed most during the pandemic. Not only did we bring vaccines to the most vulnerable members of our population, but we also shared information on social distancing and keeping seniors and immunocompromised people safe throughout the worst of the pandemic.
In this way, BrightStar Care franchises are a perfect synthesis of compassion, quality and business sense. In fact, this winning combination is no doubt a part of how BrightStar Care franchise has earned a place on Inc.'s 5000 Annual List 12 years in a row.
Industry Accreditations and Recognition of Excellence
We earned The Joint Commission's accreditation early on in the history of BrightStar Care. The non-profit is one of the top five medical accreditation organizations in the United States that has helped set the standard for quality care. This recognition is a crucial factor in how BrightStar Care has a higher standard of care.
Not only does our Joint Commission Accreditation mean that we're trusted more than any other agency by our clients, but also that our health care franchise has a distinct competitive edge. Being endorsed by the Joint Commission has also earned us the respect and cooperation of insurers and third-party institutions our franchisees collaborate with.
BrightStar Care Franchisees Have Helped Define Our Brand's Success
The success of our franchise partners has unquestionably defined the last 20 years of BrightStar Care. Each one has helped usher our brand to the current moment of celebration and shaped the course of what has become the leading brand in the home healthcare industry.
BrightStar Care franchisees are drawn to the singularity of our business concept in combination with the necessity of our services—as well as franchising options to grow into, like BrightStar Care Homes. When franchisees invest, they find that they've entered the fold of an enduring brand name.
Do you want to own a business that has led the competition in the industry for 20 years? Get in touch today to learn more about opening a BrightStar Care franchise in your community!