Brightstar Care Named 2017 Enterprise Champion For Quality Award For 5th Year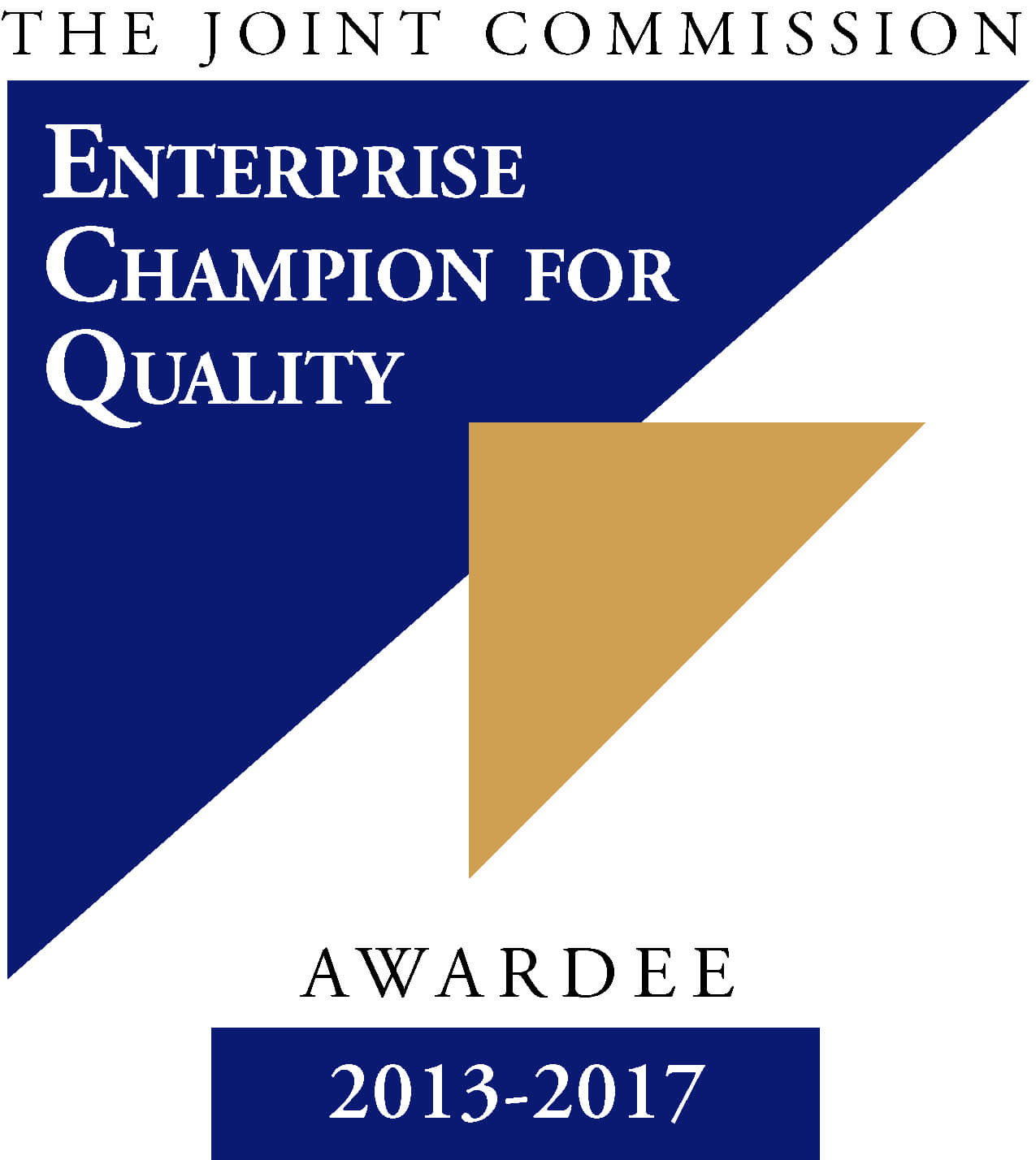 World's Premier Home Care Franchise Receives Honor from The Joint Commission
BrightStar Care, a national private duty home care and medical staffing franchise with more than 300 locations nationwide, was awarded The Joint Commission's 2017 Enterprise Champion for Quality Award, honoring the brand's dedication to meeting the highest standards in in-home care. BrightStar Care is the only organization to achieve the title five years in a row and one of only two franchisors to receive this honor since the award's inception in 2013.
In order to qualify for the Enterprise Champion for Quality Award, a franchisor must demonstrate that a minimum of 95 percent of its franchisees are accredited and in good standing with the Joint Commission, the nation's oldest and largest standard-setting and accrediting body in healthcare that accredits some of the nation's most well-respected health systems.
"The Joint Commission commends BrightStar Care for not only achieving this prestigious recognition and the high level of quality that it represents – but also doing so for five consecutive years," said Margherita Labson, RN, executive director, Home Care Accreditation Program, The Joint Commission. "An ongoing commitment to excellence in home care for clients and their families is clearly demonstrated through BrightStar franchisees' work to maintain rigorous Joint Commission accreditation requirements. Such commitment and performance is a model for the field in the pursuit of the highest standards of patient safety and care delivery."
"We're honored to be awarded The Joint Commission's Enterprise Champion for Quality Award for the fifth consecutive year, which is a testament to the hard work of our outstanding franchisees, as well as their nurses and caregivers," said Sharon Roth Maguire, MS, RN, GNP-BC, chief clinical quality officer of BrightStar Care. "This achievement emphasizes BrightStar Care's commitment to offer exceptional care and services to our clients, their families, and our healthcare system partners following the highest standards in the industry for care and safety."
BrightStar Care provides the full continuum of home care services comprised of companionship, personal care, dementia care, transportation, medication assistance, skilled nursing and more to improve clients' health and quality of life.
For more information on BrightStar Care please visit www.brightstarcare.com.
For more information on The Joint Commission, please visit www.jointcommission.org.