Continued Growth Projected for the Home Healthcare Industry in 2018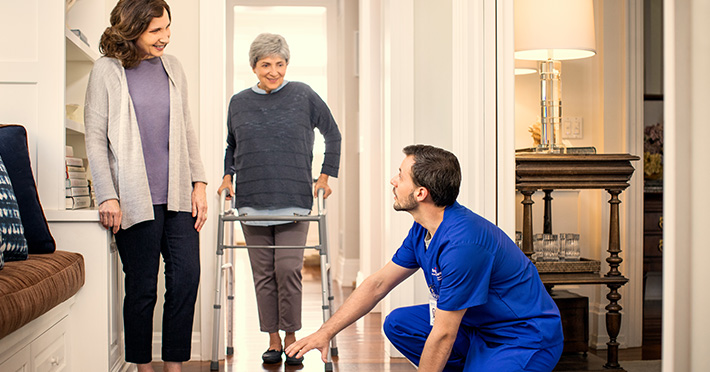 The home healthcare industry is booming, and 2018 doesn't show any signs of slowing down this growth. That's good news for our franchisees as well as those looking to start a home care business and who are considering a franchise opportunity like BrightStar Care.
Driving this industry growth is the fact America is experiencing a dramatic shift in demographics. In 2019 Americans over 65 years old will outnumber those five years old and younger. While it's good news that we are living longer, the reality is that many older Americans will live with multiple chronic conditions, such as diabetes or dementia, and impairments, such as difficulty with daily personal care activities, mobility, and managing one's household.
This reality is precisely why the home healthcare market is growing so quickly. We must work to ensure older Americans remain as independent as possible. When asked their preference, older Americans overwhelmingly share they want to age in place and receive care at home over institutional settings. A 2010 AARP survey found nearly three quarters of the surveyed population of those age 45 and over strongly agreed with the statement: What I'd really like to do is stay in my current residence for as long as possible. This sentiment is echoed in the last stages of life, where the Dartmouth Atlas researchers found that more than 80% of patients say they "wish to avoid hospitalization and intensive care during the terminal phase of life."
This increased demand for services means more business for home healthcare agencies and more jobs available to meet these growing needs. The Bureau of Labor Statistics has reported there will be about 1.3 million additional jobs created in homecare field through 2020. There are many factors contributing to the growth in the in-home care industry:
Increased Demand – The US population has an increase in the number of older Americans who need in-home care.
Improved Options – There was a time not too long ago that the only option available to someone who couldn't manage their own care was a nursing home. Today that is no longer the case. In-home care is a very cost-effective alternative to providing the care an individual needs.
Focus On Independence – In-home care enables individuals to stay in their own home, which helps them maintain their independence and feel happier.
Enhanced Convenience – When caregivers come into an individual's home, it is the most convenient option for the individual needing care. They get to stay in their home and get the care they need.
There's no denying the home health industry is undergoing rapid change due to the increasing demand for services. There will be an increasing demand for qualified staff to meet these needs. Technology has been and will continue to be a key to improving the delivery of care and patient outcomes for the in-home healthcare segment. And, we expect more strategic partnerships to be formed to enable home healthcare agencies to create seamless and even more effective in-home healthcare experiences.
To learn more about how to become a BrightStar Care franchisee, download our FREE franchisee information.