This article originally ran on Forbes on 10/30/18.
Companies that have accelerated, high visibility growth often seem ripe for an exit. And many people in recent years have encouraged Shelly Sun to sell. But that is not what she, or her BrightStar Care board, have in mind.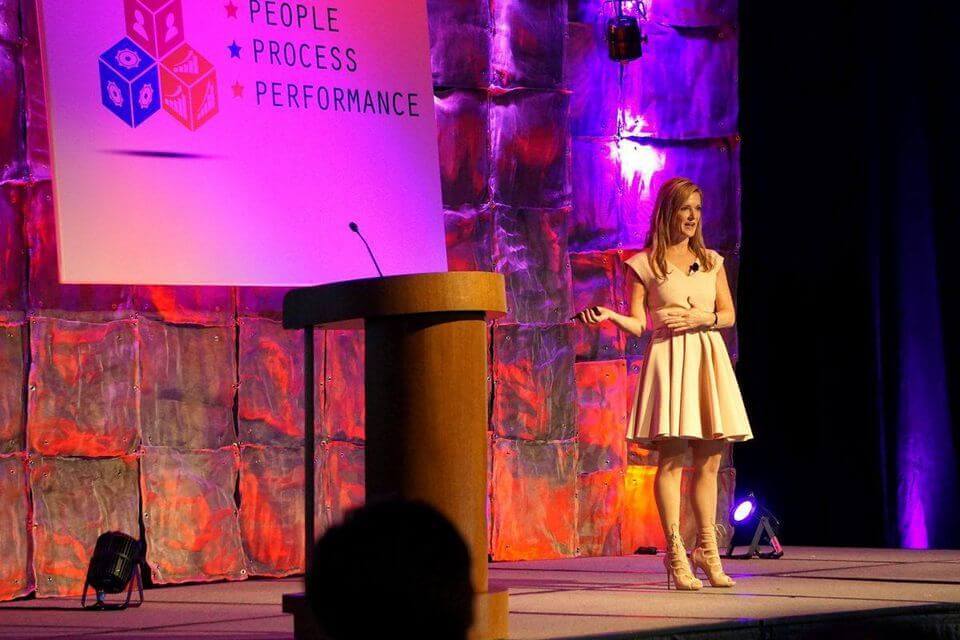 As the #75 Franchise on the Entrepreneur Magazine Franchise 500, and with 300 independently owned and operated locations, Sun's star is still on the rise. Based on market research (conducted every 6 months) they are one of the top 3 most recognized brands in their space.
I spoke to Sun on the day of the company's 16th anniversary. She started the company in 2002 because she herself struggled with finding quality in-home care for her grandmother. Sun saw a lot of services that were "one-dimensional;" they didn't offer a full continuum of care in a quality way. She founded BrightStar Care to offer greater quality and be, as Sun puts it, "The Nordstrom of personal care."
Sun was successful out of the gate and in 2004 was the recipient of an ATHENAPowerLink program that funds the creation of a board of directors. The board was invaluable to her in shoring up the areas where she didn't have experience. Sun had done technology design work for $1B plus companies, but in 2004, she didn't have marketing or franchise expertise.
The Franchise model as a means to scale
Sun wanted to scale, but her concept was dependent not just on a strong operating model for success, but on a connected local community. It was for this reason that Sun felt the franchise model would be perfect.
She could take the profitable business model she'd created, enhanced by the technology she instinctively knew needed to be developed, and help others achieve their own American Dream while expanding the brand reach of BrightStar Care. In 2006, she launched her first franchise.
Many founders can't let go, and that inhibits their growth. By going all in as a franchise business, Sun would need strong franchisees, and she would need to trust them. She says she was able to stay pretty close to the franchisees until they got to about 25. At that point, she had to rely on the strong management team she was grooming.
It takes capital to expand, to advertise and to grow winning management
As the business grew, and BrightStar Care continued climbing the list of America's top franchises, Sun knew she needed more capital. She had once considered going public, and now some encouraged her to sell or take on equity investors.
She leaned back on her board, many of whom had experience with debt and equity financing. They told her, "Shelly, you want to do this for years. You believe in it. If you're going to invest even more heavily to scale, why would you give up equity now?"
It was just what she needed to hear. She worked on the numbers with her board and management team. Given the company's growth performance, in particular, their EBITDA, they felt debt financing could solve the scale challenge without diluting Sun's equity. "And besides that," the board said, "you don't want a 25-year old MBA telling you what to do." (True dat. My words, not hers.)
With investment bankers William Blair, Sun evaluated her best options for debt capital. In late 2015, she did a debt recap transaction with New York's Brightwood. And, the deal required no personal guarantees—a further statement of the confidence in the strength of the business.
Putting her capital to work for growth
Sun wanted greater exposure for the brand, and the TV investment she wanted to make exceeded what franchisees could invest. She was also considering acquisitions that would give her coverage in areas the brand had yet to gain a footing.
But the most critical thing Sun needed to invest in was technology—and not just because it's what she knows. She recognized that with the shift to outcomes-based healthcare models the ability to capture data and drive superior outcomes would fuel further financial performance.
And knowing she had the capital she needed, gave Sun the freedom to time her growth and investments. As a leader in the International Franchise Association (IFA), Sun served as the 2017-2018 Chair, she knows a thing or two about franchising—including that franchise growth is counter-cyclical with economic growth.
In a down economy, when unemployment rises, people take more chances. Those that find themselves highly qualified and out of work, tend to jump into the franchise market. Such was the case in the years following 2008. Now, with the economy strengthening, the number of new Brightstar Care franchises has slowed a bit.
This has enabled Sun to work with her management team, in part leveraging best practices from her term as head of the IFA, to improve their model. Also, Sun sends 2 or 3 of her top executives to a program at Harvard each year to continue growing their leadership and vision for the years ahead.
The best franchises serve a rising customer base
Not only has Sun upped her technology game at a time when the healthcare compensation model has evolved, but she has also created a model ready for the demands of growth. And demand is great.
As Baby Boomer's age and the senior population becomes top heavy, the customer base continues to grow. Demand—with no end in sight—is a massive driver of franchise success.
As Sun moves to the future, the brand promise has expanded. Not only is the senior market growing, but demands in general for what Sun calls "lifecare and kidcare" are growing.
People won't trust an anonymous national brand with caring for their most important loved ones and needs. But, when people in your community become franchisees and are the face of the business, a person you trust supported with industry best practices and resources can make all the difference.