What Will the Home Health Care Industry Look Like in the Next Five Years?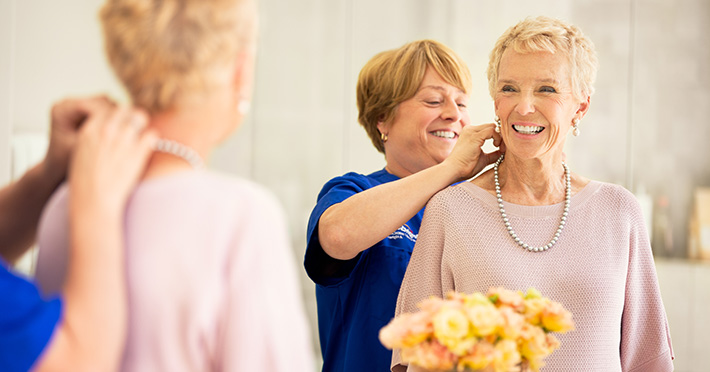 The home health care industry – especially senior care – is robust today, and this trend is expected to continue for years to come as medical advancements help people live longer. The number of seniors in America is increasing rapidly, which means the need for home health care services is growing as well.
It is exciting to consider how our industry will evolve as it expands over the next five years. Here's what BrightStar Care expects for the home health care industry come 2023:
Continued Demand and Growth
The census bureau projects that there will be 56 million Americans over the age of 65 by 2020.[1] Baby Boomers started turning 65 in 2011, and as that generation continues to grow older, the demand for home care will rise.
The growth of the home health care industry will also increase the demand for care givers. The home care industry is currently the No. 1 job creator in the U.S., and that is expected to continue well into 2020 and beyond.[2]
Shift from Hospital-Based Care to Home Health Care
Due to the growing population of people in need of healthcare services, we anticipate a noticeable shift from hospital-based care to home health care will start taking place over the next five years. This shift will not happen overnight and will be an ongoing process as the healthcare industry evolves to meet the needs of consumers.
But that said, Steven Landers, MD, MPH, president and CEO of the Visiting Nurse Association Health Group believes that we could see home health care become the primary source of medical care as soon as 2024.[3]
Medical Technology Advancements
Technology has already drastically changed the way that healthcare professionals care for their patients, making healthcare more efficient and transparent. The introduction of Electronic Health Records (EHRs) has helped caregivers enhance patient care, improve public health and more easily manage workflows. With technology advancing at a rapid pace – from mobile technology and wearable health trackers to artificial intelligence and 3-D printing[4] – there's a multitude of new tools that will help the home health care industry evolve over the next five years.
As part of a home health care franchise, franchisees benefit from the technological support of a franchisor that has worked to build a firm tech infrastructure. BrightStar Care has invested in a proprietary technology platform that empowers franchisees with tools for automated hiring, billing, timesheets and scheduling, as well as electronic record keeping and reporting for managing client care. This ensures that BrightStar Care franchisees are always equipped with the latest and greatest technology advancements to provide the highest levels of care to their patients.
The home health care industry has been growing exponentially, and it's not showing any signs of slowing down. With a growing demand for home health care services, a potential shift from hospital-based care to home care and innovative technology developments in the forecast for the next five years, there has never been a more exciting time to get involved in this industry.
Are you interested in meeting the growing demand for home health care services by opening a home health care business of your own? Learn about franchise opportunities with BrightStar Care by downloading our free franchise report today.
[1] https://www.census.gov/prod/2014pubs/p25-1140.pdf
[2] https://www.homecaredaily.com/2017/02/01/home-health-care-market-looking-at-more-future-growth/
[3] https://homehealthcarenews.com/2015/03/home-health-could-be-core-of-the-u-s-health-system-by-2024-leaders-say/
[4] https://medicalfuturist.com/ten-ways-technology-changing-healthcare/