A pragmatist, Scott Yokley transitioned from vice president of sales and services for a major health insurance provider to a BrightStar Care franchise owner in 2012.
Scott is a business owner who's able to see the big picture. He grew his home health care agency in Sugar Land, Texas, at a steady pace from one to two territories, confident there's plenty of opportunity for continued growth in the years to come.
Reflecting a nationwide trend, the senior population in Texas, the demographic generating the greatest demand for skilled and non-skilled home care, is rapidly growing. The Lone Star State is expected to experience an increase of 135.24 percent in the number of people 65 and older between 2020 and 2050, from 4,014,083 to 9,442,865 seniors.[i]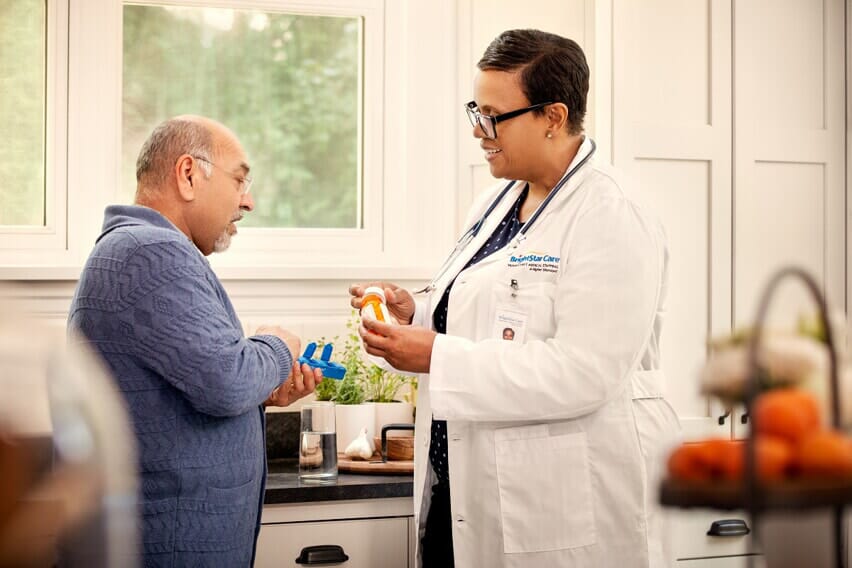 Much of that growth has to do with older Americans moving to Texas from other states for the economy, absence of state income tax, climate and other amenities. The Houston area, which includes Sugar Land, is experiencing a migration of seniors in part because the Texas Medical Center is located there, Scott said. The Texas Medical Center is the largest medical center in the world.
But, there are other reasons Scott pursued ownership of a home health care agency and selecting BrightStar Care.
Rewards Extend Beyond Revenue
Equipped with the knowledge of the expanding senior population, some insight into long-term care and a wealth of experience in the health insurance industry, Scott decided to open his own home health care agency.
"It seemed like a logical place for me being a complementary service to the health care covered by insurance," he said.
BrightStar Care was Scott's home care franchise of choice. He was attracted to the business model, which includes a full continuum of care, and the brand's strong leadership team. Scott was also eager to provide assistance to families with aging loved ones in his community, and he was excited to work directly with the people who needed home health care services. As VP of sales and services at the insurance provider, he was at least four people removed from the customers.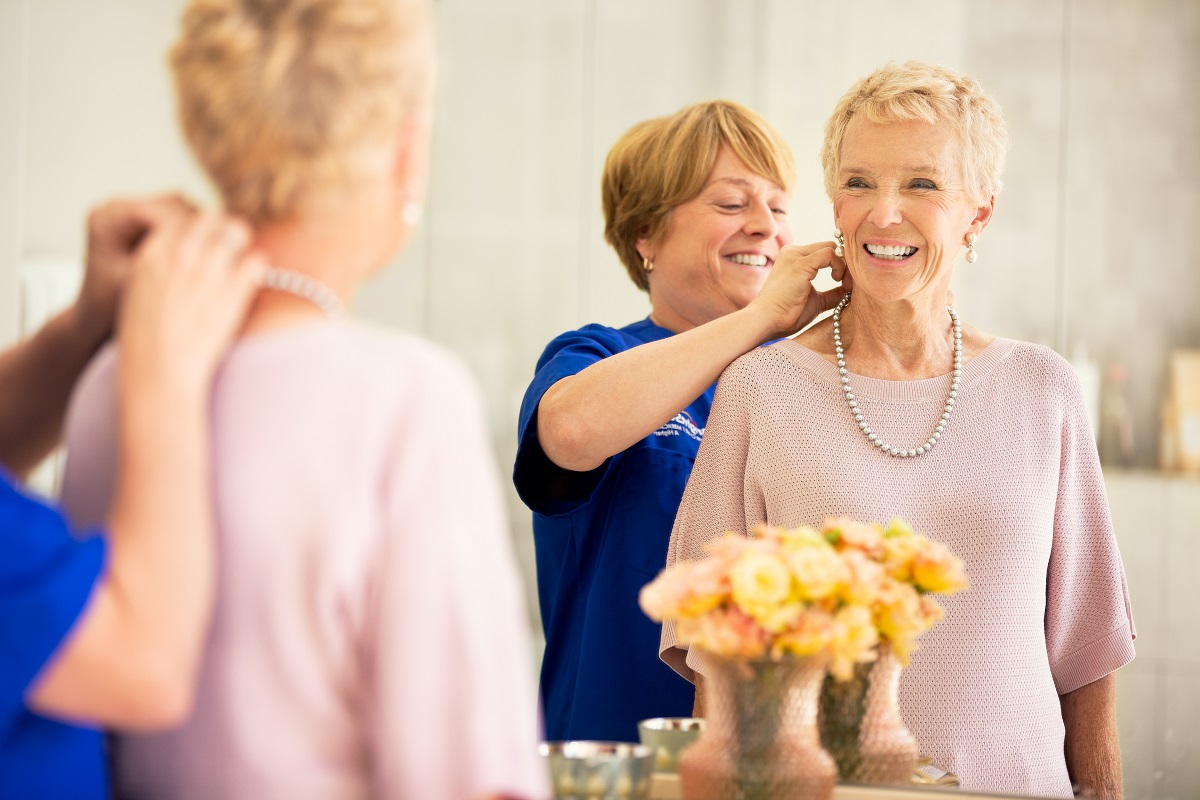 "If you do a good job in-home health care, people personally benefit from it," he said. "It's more rewarding to meet with somebody who needs help, and you can provide it. You solve problems for them, allow them to stay in their home or improve their lifestyle. My favorite part of what I do is meet with folks in their home."
They Finally Meet
Ironically, Scott's most memorable home care experience came without meeting a client's family first. For almost a year, his BrightStar Care agency provided care for a woman whose daughter lived out of state. He never met the daughter during that time, though she visited regularly. But, she would stay only for a day or so, then leave.
When the client died, Scott and his Director of Nursing attended her funeral. After the service, on the way to their cars, he and his Director of Nursing crossed the parking lot where the limos of the funeral procession were picking up people and taking them to the next stop. Scott heard someone call his name from an open window on a limo, which had stopped and kept the rest of the cars from moving forward. It was the client's daughter, who thanked Scott and his agency for providing such good care for her mother.
"It was just surprising that she stopped the funeral procession just to make sure she thanked us for everything we did," he said. "It wasn't necessary, but it was impactful."
The Trickle-Down Effect of Job Satisfaction
It's no secret that happy and satisfied employees produce better results than workers who don't feel appreciated. In-home health care, content administrators and caregivers contribute significantly to happier clients. But, small businesses have to work hard to ensure their teams feel content because they typically can't offer comprehensive benefits packages that large corporations can afford.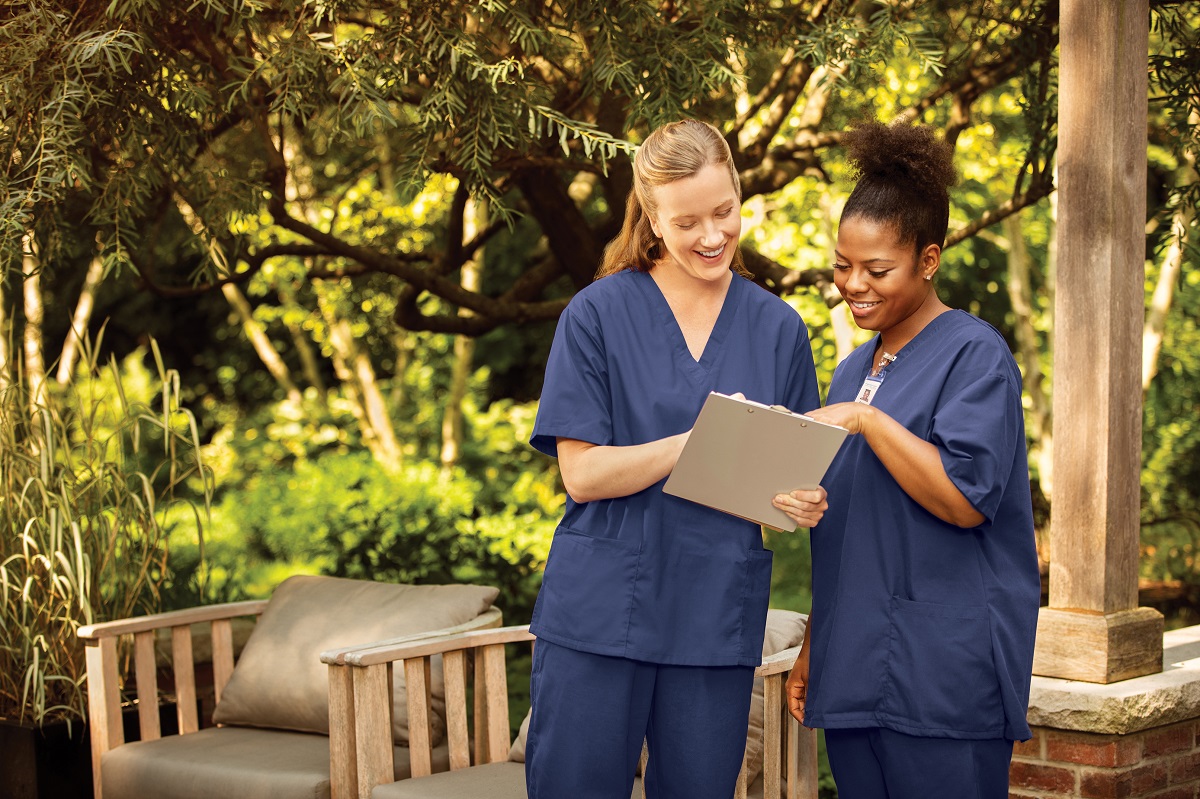 To ensure his team provides a Higher Standard of Care, which includes happiness caregivers can share with clients, Scott created a warm, family-like environment at his BrightStar Care franchise. He sees every caregiver and administrator as an individual with their own distinct needs and tries to accommodate them as much as possible.
"You have to offer something else if you can't offer everything that comes with a large benefit program," Scott said. "Employees have to want to work for your company. There has to be a reason they want to work for you. It has to be the environment and culture and how you treat them. It has to be better than what they'd find elsewhere."
Scott advises anyone considering becoming a home health care franchise owner to give the opportunity a lot of thought. The decision must be made based on satisfaction and happiness, as well as growth potential.
"Make sure the business you're getting into is one you would be happy to do on a day to day basis hands-on," he said. "Do you want to be in the home care business?"
Scott's answer was a resounding yes