Former telecommunications executive and military veteran Steve Zishka didn't initially discover the home health care industry as a potential business owner. He came to it as a son looking for the best possible care for his parents.
Steve's father began using home health care services around the same time Steve and his wife Stephanie, who is the Director of Nursing at their Bright Star Care agency, became interested in owning their own business.
"We thought this was something that could be done so much better than it was," Steve said. "We got excited about it and focused our search just on home care. It was something my wife got passionate about, using her nursing degree and helping people."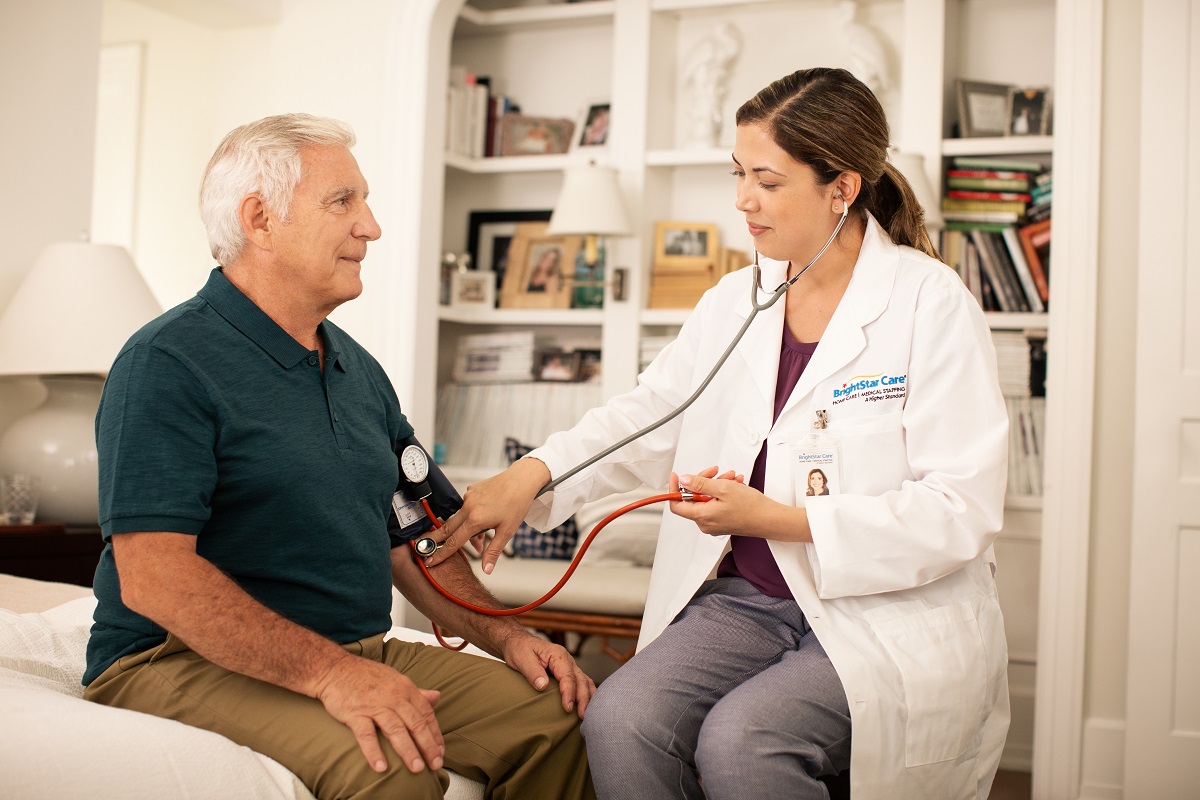 They soon realized the obvious choice in front of them: Home health care presented an opportunity to improve an industry they cared about, grow a scalable business and make a difference in their community.
"We looked at other home health care franchises, but BrightStar Care just stood out as the best in class," Steve said. "Their presentation was much more polished. Their ability to offer skilled care as well as traditional home care opened up more verticals for business, and the scalability of it looked really exciting to us. But most importantly, it was a business we could use to help people."
In 2010, Steve and Stephanie did just that and opened their BrightStar Care in Fort Wayne, Indiana.
Balancing Business Strengths as Husband and Wife
Coming from the telecommunications industry, Steve was able to bring his business acumen and operations expertise to BrightStar Care. What he was missing, however, was knowledge of the health care industry.
While BrightStar Care franchisees are by no means required to have a medical background, it's important to have a staff that does.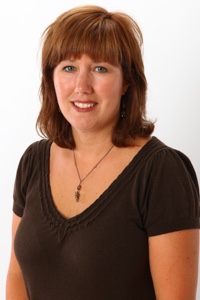 That's where Stephanie took over. Having her as the Director of Nursing – in addition to being co-owner of BrightStar Care Fort Wayne – was a move that made sense to Steve.
"Leveraging her clinical background was a huge asset early on and really provided us credibility in the community, as we had a great nurse with a great resume," Steve said. "She had a nursing background that was desirable. She was the 'secret sauce' of us being able to make referral sources see us as a serious organization – not just some telecom guy who decided to do home health care."
Steve looks at his and Stephanie's business ownership as a pod. Between Steve's business savvy and Stephanie's medical expertise, they are confident there's no issue they can't solve together. When their pod is strong, success follows.
The pair has used that model to grow their business by duplicating it with their Nurse Managers and Client Service Managers working in pods.
"To me, that concept was key to allowing our business to scale," Steve explained. "When it was Steph and I, it worked great, but we needed to find a way to deploy that same concept when we couldn't be involved in every issue. The conclusion we came to is that if we train the Nurse Manager and Client Service Manager to work together like we did, they feel empowered to handle any issue they encounter."
Caring for Those Who Serve
Having a father who served in World War II and serving in the U.S. Air Force for five years himself, Steve has a soft spot in his heart for military veterans.
Many of Steve and Stephanie's clients are veterans. One of Steve's priorities from the start was to establish a relationship with the Veterans Affairs. He began speaking with the organization and explaining his military background and his veteran father's use of home health care at the time, trying to convince them BrightStar Care could do it better. After two years of persuading, the VA agreed to partner with Steve and BrightStar Care.
To Steve, it's imperative that he exceeds what the VA requires BrightStar Care to do for the members in his care. This means anything from assistance with all veteran-specific care to driving clients to important appointments or meetings.
"We want to help them," Steve said. "These are the people who allow us to have the freedoms that we have in our lives, and they deserve the best care we can possibly give them."
Family-First Home Care
Providing compassionate customer service to clients and their loved ones is Steve and Stephanie's primary focus.
What the Zishkas discovered while researching other home health care franchises, however, is that other franchises defined their customer service as strictly client-focused. While the client is an essential part of that service, Steve and Stephanie wanted to bring a more holistic approach to home health care that involved family members and friends.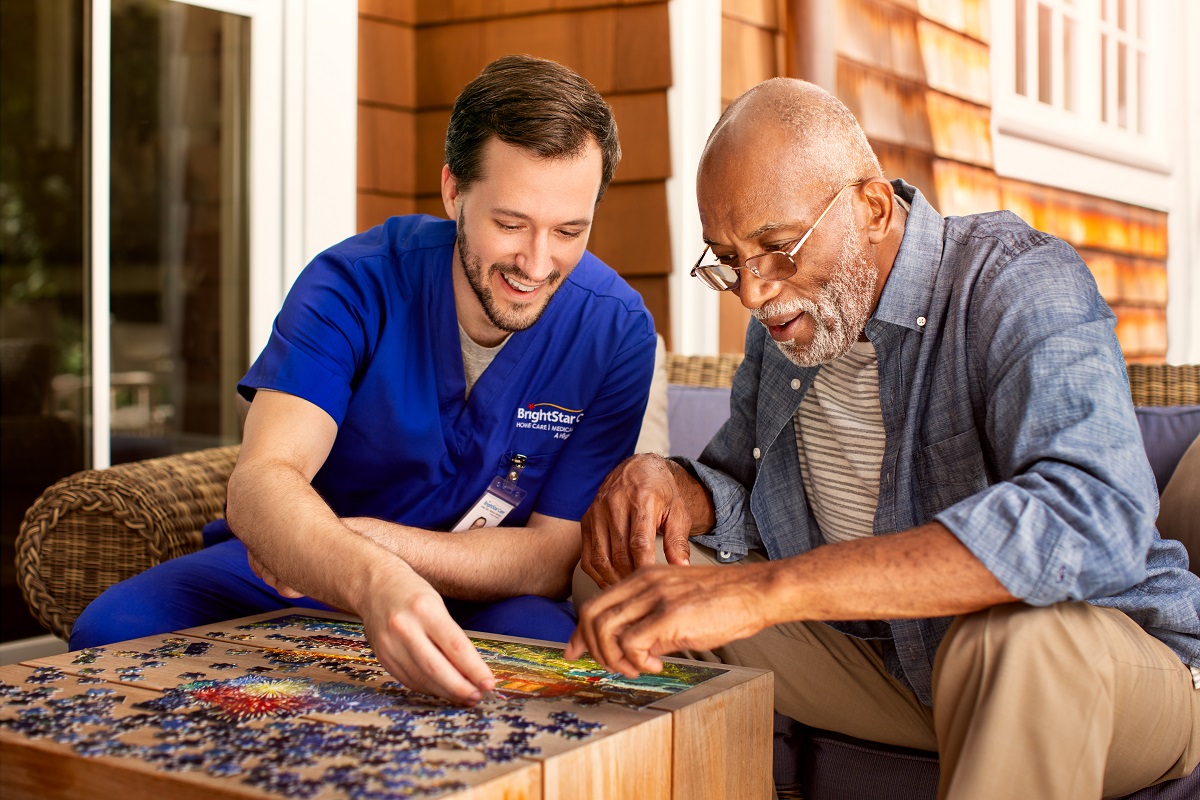 Having a loved one in need of home care can be incredibly stressful and scary for everyone involved. With their BrightStar Care, Steve and Stephanie want to provide A Higher Standard of Care to everyone touched by their involvement.
"Our focus has always been customer service," Steve said. "In the tough moments, we don't shy away from giving great customer service and being part of the solution for those families."
Are you interested in making a difference with your business ownership? Contact us today!