As Baby Boomers continue to age, many families will have to start making the difficult decision to seek additional help for their loved ones. This can often be a scary, stressful and emotional time for everyone involved.
When families begin researching their options, two main solutions usually rise to the surface: home health care or assisted living[i]. Both are viable forms of care, and it can be difficult for those outside the healthcare industry to know the difference between them[ii]. While they have many similarities, they each also have important factors unique to them.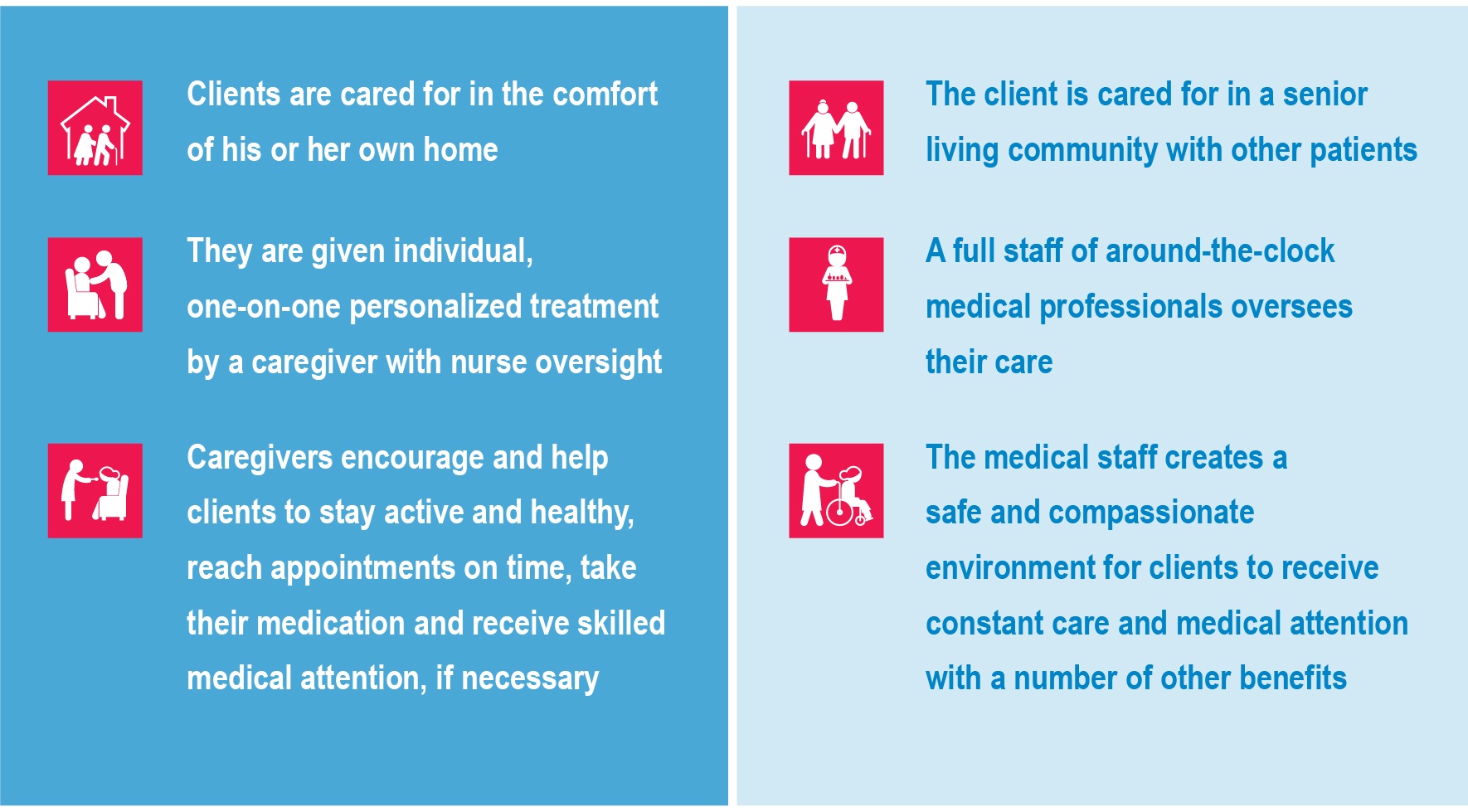 At BrightStar Care, we offer a full continuum of home health care services as well as assisted living services in our BrightStar Senior Living communities. No matter the client, we provide the solution for families searching for the best care for their loved ones.
What is Home Health Care?
Home health care is when clients are cared for in the comfort of their own home. They are given individual, highly-personalized treatment by a caregiver and nurse, who can provide any amount of care – from a few hours a day to around-the-clock treatment.
Caregivers can help clients to stay active and healthy, reach appointments on time, take their medication and receive skilled medical attention, if necessary. Additional forms of care may include: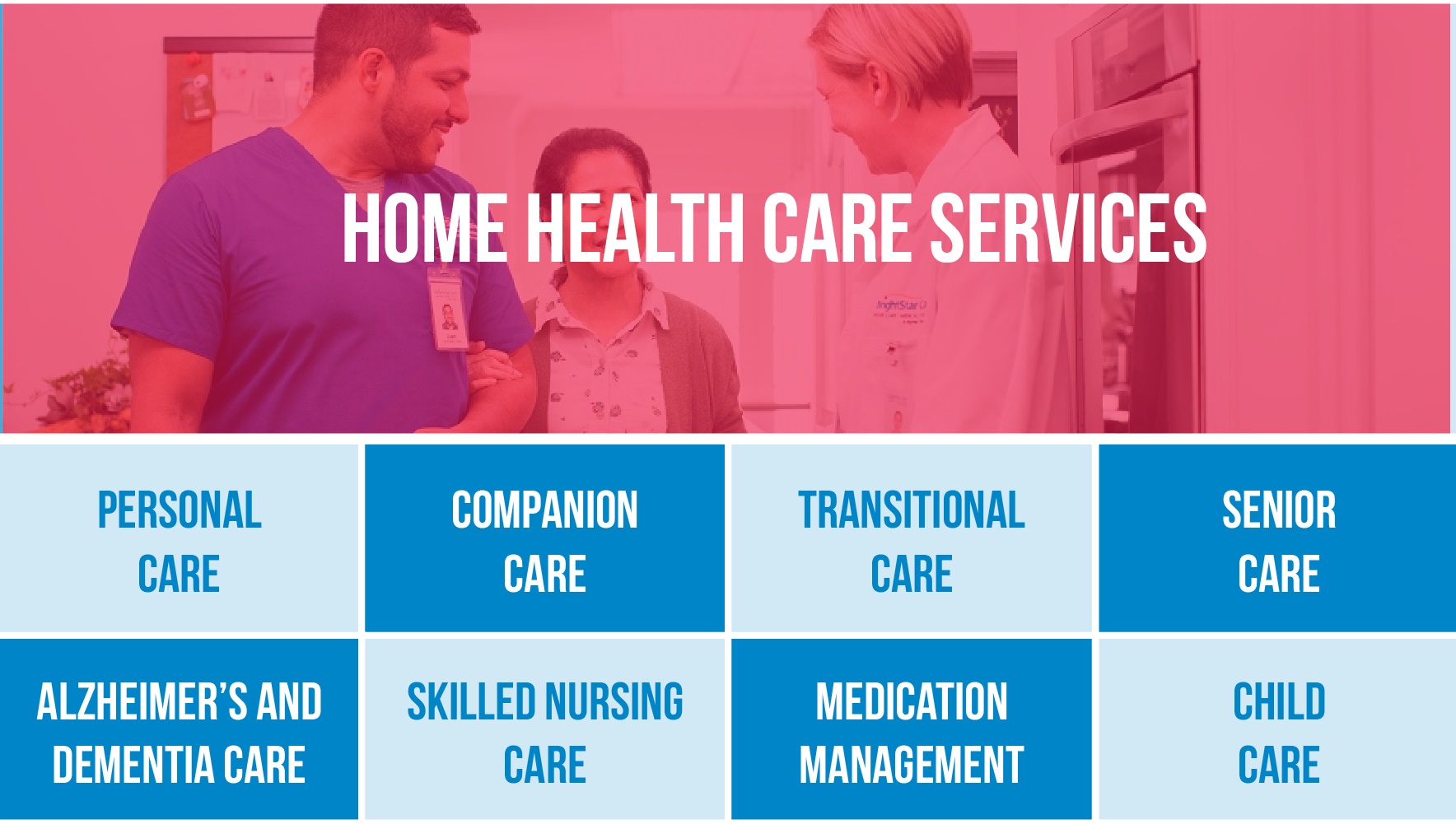 Read about BrightStar Care's home health care services here.
What is Assisted Living?
Assisted living is when clients are cared for in a residential community with other similar patients. A full staff of around-the-clock medical professionals oversees a clients' care, as opposed to the single caregiver and nurse that may assist clients in home health care.
The medical staff creates a safe and compassionate environment for clients to receive constant care and medical attention with numerous benefits, including: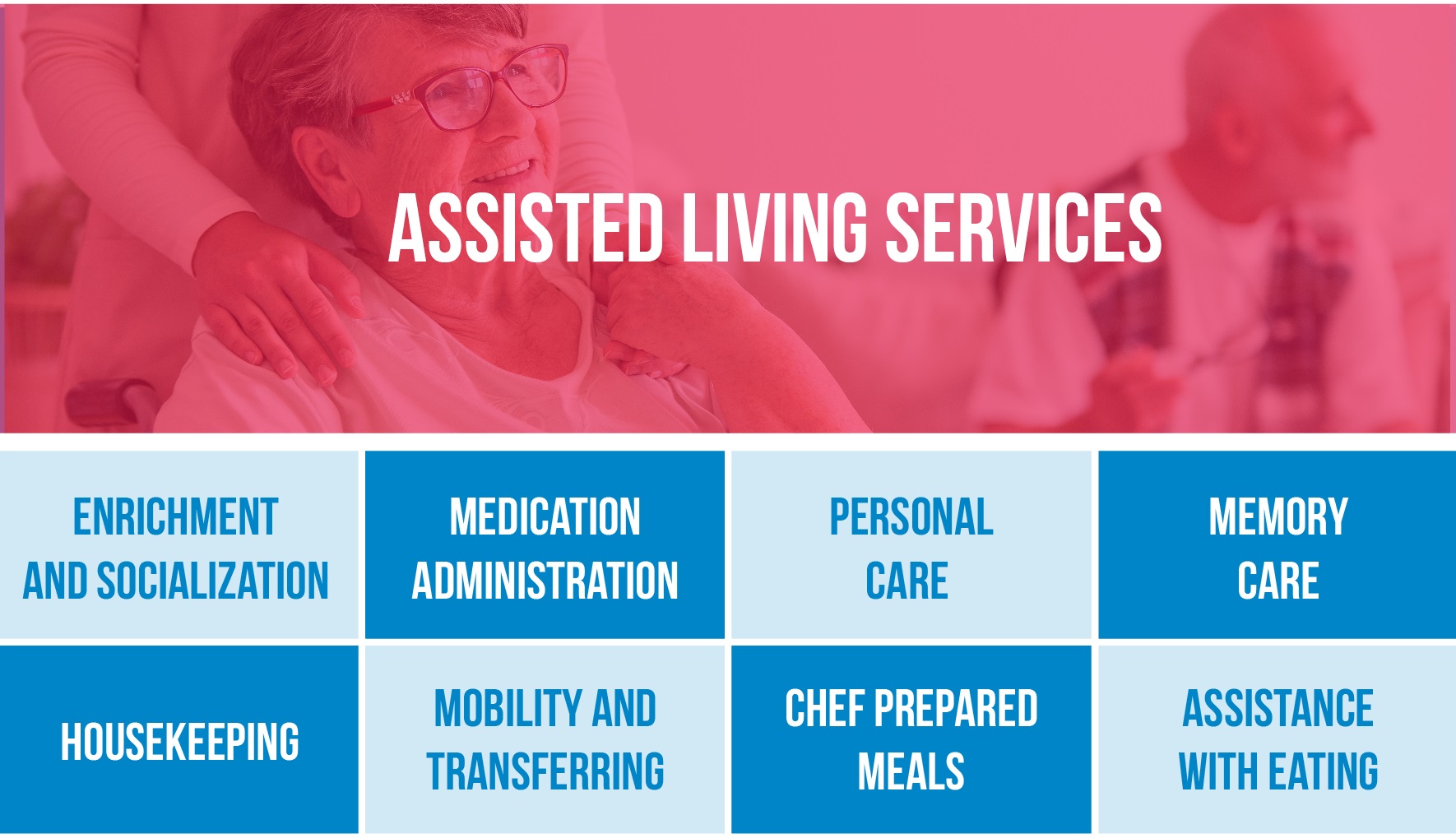 Read about BrightStar Senior Living services here.
As a BrightStar franchisee, you have the option of opening a home health care agency or assisted living center, which we call a senior living community. Regardless of which path you choose, you will be bringing a Higher Standard of care to your community.

Learn more about our home health care and assisted living services at BrightStar? Contact us today!
---
[i]https://www.seniorplanning.org/home-care-vs-assisted-living/
[ii]https://health.usnews.com/best-assisted-living/articles/assisted-living-versus-senior-home-care