As a brand, BrightStar Care is only as good as the caregivers that work at our franchise locations across the country. They are the face of franchisees' agencies and create invaluable relationships with their clients.
That's why every year we invite our franchise owners' clients to share their experiences of being cared for by BrightStar Care caregivers. The Caregiver of the Year awards are a way for us to recognize the endless effort and hard work of these amazing health care professionals.
This year's Caregivers of the Year have the abundance of energy, skill and compassion that BrightStar Care clients expect from our brand. Here they are:
Sara Murray – Southeast Region (Flower Mound, TX)
One of a caregivers' greatest strengths is their ability to become a welcomed part of a client's day-to-day routine. However, sometimes a caregiver is so inspiring and compassionate that a client calls them family.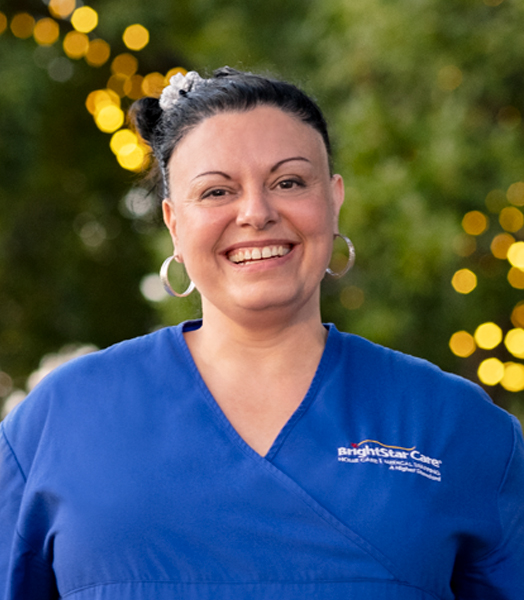 Such is the case with Sara Murray. Nominated for her extraordinary care of an aging mother, Sara brings a positive energy into any room she enters. Her passionate, personal and detail-oriented care led to our client's daughter's enthusiastic nomination.
"Sara is more than a partner," the client's daughter writes. "She is an additional loving and concerned family member helping me face the daily challenges that come when a loved one is ill."
Ann Okahara – West Region (Honolulu, HI)
Some people have an infectious smile that you can't help but feel good about, and no one smiles more than the West Region Caregiver of the Year, Ann Okahara.
Starting off every day with a bright "good morning" and smile, Ann earned herself five nominations from various friends and family of a client for her care for their loved one over the course of 2019. Ann's positive presence has made her client's day-to-day life more routine, productive and pleasant.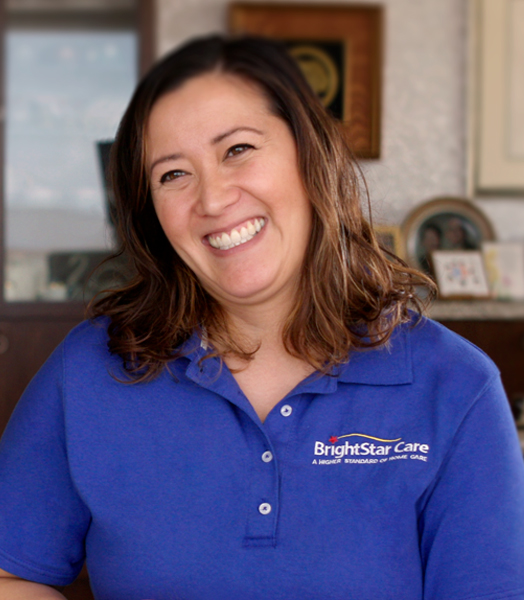 "Ann is truly an exceptional person, and that shines through in everything she does, especially in the detailed, caring attention, she gives to my parents," the client's daughter writes in her nomination letter. "Thank you for bringing Ann into our lives."
Esther Tabberer – Midwest Region (Traverse City, MI)
BrightStar Care caregivers don't only care for their clients, but their clients' families as well. By assuring family members that their loved one is in the best hands possible, BrightStar Care caregivers allow their clients' families the freedom to continue their life and careers without constant stress.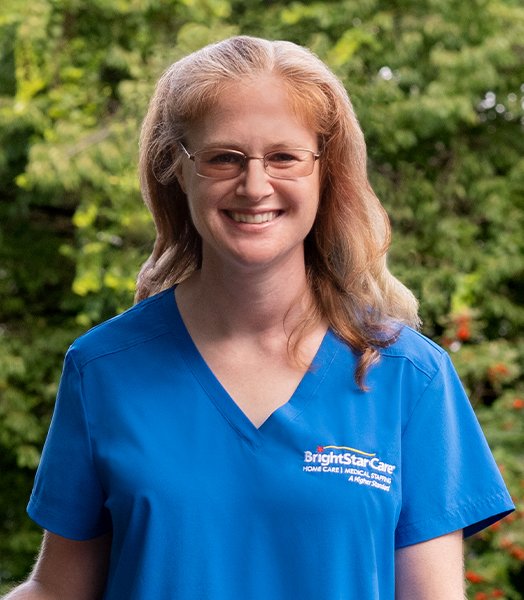 Esther Tabberer has done that for her 93-year-old client's family. By keeping him active with small exercises and chatting about his favorite things while the family is away, Esther has allowed her client's family to visit as a family, rather than inexperienced caregivers themselves.
"Esther has become dad's most loved caregiver," the client's daughter writes in her nomination letter. "I know this because in his moments of confusion or distress he calls for Esther. She is truly the most perfect, gifted, and professional giver of care. Dad and his family are so grateful to BrightStar Care for sending her to us."
Heather Bailey – Northeast Region (Pittsburgh, PA)
While many BrightStar Care clients are dealing with the daily struggles that come with aging, some of them need BrightStar Care for other reasons.
Heather Bailey's client needed home assistance after suffering a difficult surgery and recovery from a stroke that prohibited him from living his daily, active life. Despite the client being told he would never walk again, Heather got him back on his feet and out the door with her inspiring attitude and determined care.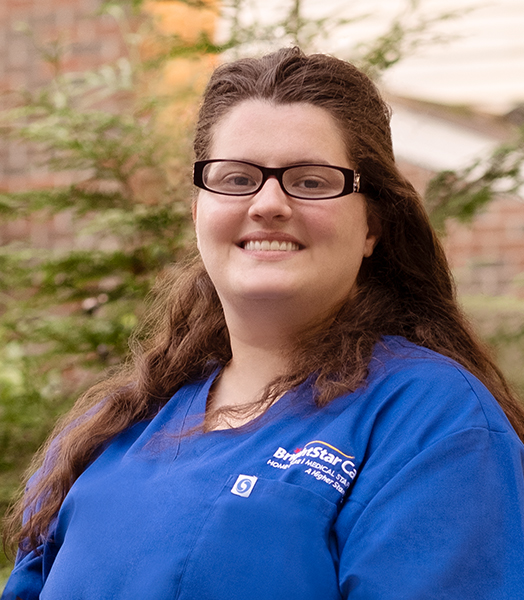 "I cannot thank her enough for bringing my husband back to me and for helping us all define a new normal," the client's wife writes in her nomination letter. "I have met a number of caregivers – no one comes close to this woman. Thank you, Heather, and thank you BrightStar Care, for bringing this exceptional woman to us."
Our annual Caregiver of the Year awards are our way of giving attention to what matters in our home health care business: the clients and their amazing caregivers.
For BrightStar Care franchisees, hearing the incredible stories of their caregivers' hard work is a reminder of the impact their business ownership has on the lives of people who need it.
By owning your own BrightStar Care, you're bringing care, positivity and smiles to your community.
Are you interested in making a difference in the lives of countless people in your community? Contact us to learn more about franchising with BrightStar Care!