When you have a proven and reputable franchise with strong brand recognition in a high-demand industry, success often follows. BrightStar Care experienced another year of growth in 2019 and is poised, once again, for continued expansion in markets throughout the United States.
In addition to new owners who signed in 2019 and beginning their BrightStar Care businesses in 2020, the brand grew through the conversion of an independent home health care agency. In April, BrightStar Care franchisee Ignacio Cespedes acquired Harmony Home Care in Sacramento and brought it into the fold of our BrightStar brand.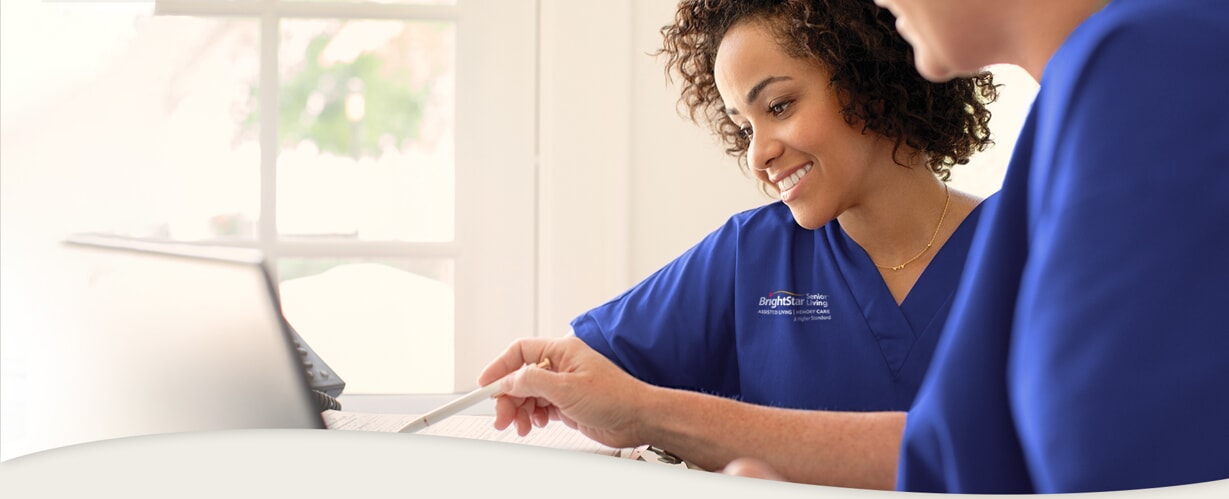 Not only do we anticipate more independent agencies will follow suit in 2020, but we also anticipate an increase in the number of entrepreneurs interested in starting a home health care business. Here are some reasons why:
Ranked, Respected and High Revenue Potential
BrightStar Care was recognized by health care industry organizations, franchise industry publications and business media outlets for providing A Higher Standard of care to clients and their families and for offering a franchise opportunity with a high-level of emotional ROI, as well as an opportunity for a financial ROI.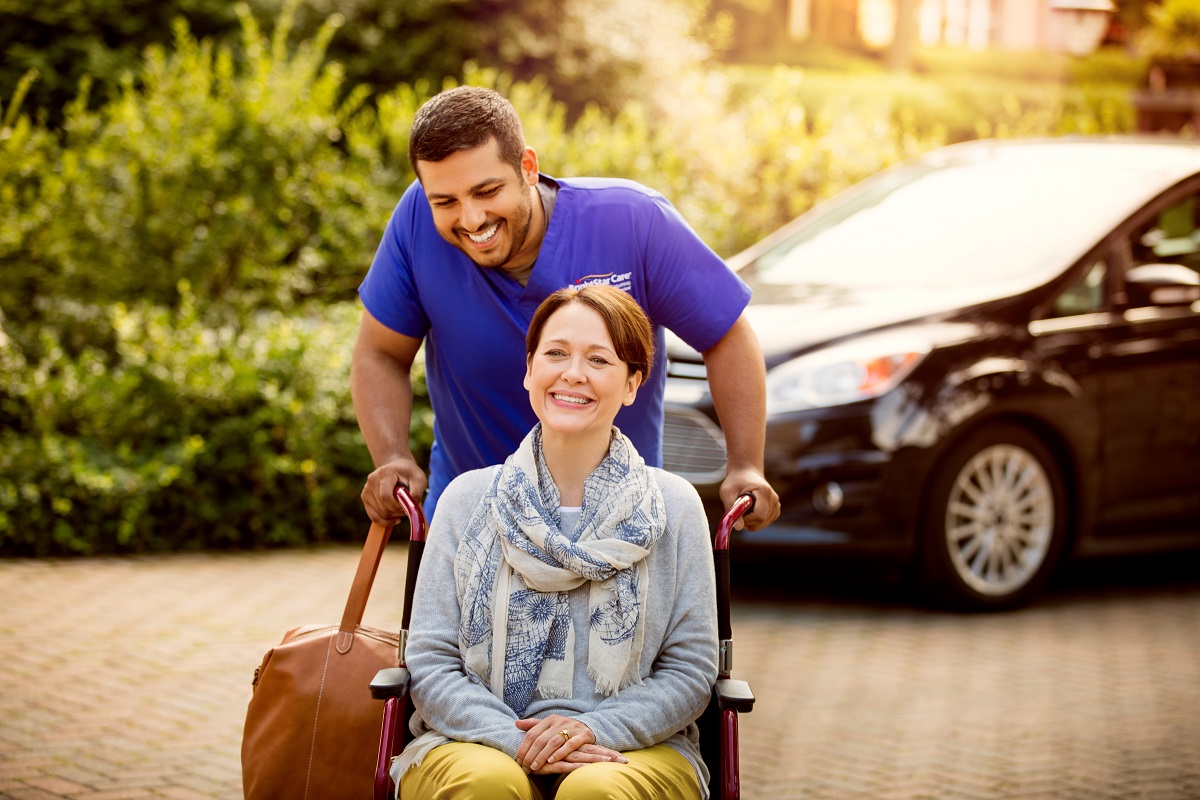 The following factors that went toward BrightStar Care being highly ranked and respected in the home health care business:
We offer franchisees five revenue streams they can use to not only better serve their clients but generate revenue – companion, personal and skilled medical care (our full continuum of care model); staffing medical facilities; and our National Accounts, which include insurance companies and health care organizations
Our franchisees earned an average unit revenue of $1,772,699*
The top quartile of our franchisees averaged revenue of $ 3,569,191**
Our support includes providing franchisees tools and resources to help them recruit and retain caregivers
More than $86 million in revenue was generated through our National Account relationships with more than 100 companies***
Business management is streamlined with our proprietary technology platform
Some of the accolades and recognition BrightStar Care received in 2019 because of those factors include:
The Joint Commission recognized BrightStar Care for delivering exceptional care to our clients with the Enterprise Champion of Quality Award for the sixth consecutive year. We are the only home care agency to win the award that recognizes the highest standard in caregiving.
Franchise Times Top 200+ ranked BrightStar Care at No. 175 on the annual ranking of the largest 500 franchise companies in the United States in 2019. The ranking is based on system-wide sales of the previous year. BrightStar Care's more than 340 locations in 37 states generated more than $434 million in system-wide sales.[i]
Forbes Magazine placed BrightStar Care on its Best Franchises in America list for the fifth year in a row. We were ranked No. 1 for the best low investment franchise in the United States.[ii]
Franchise Gator ranked BrightStar Care No. 17 on the Top 100 Franchise Opportunities list.[iii]
Entrepreneur Magazine ranked BrightStar Care No. 184 on the publication's prestigious Franchise 500 list based on unit growth, financial strength and stability, and brand power. 2019 marked the ninth consecutive year we appeared on the list.[iv]
The Franchise Research Institute listed us as a World-Class Franchise in 2019. The recognition is based on votes cast by the brand's own franchisees.[v]
Home Care Pulse, a satisfaction research and quality assurance firm for the home care industry, awarded BrightStar Care more Best of Home Care Awards than any other provider for the second year in a row.[vi]
In Position for More Growth in 2020
2020 is the year for starting a home health care business for several reasons. Two of the more prominent ones are:
Healthcare providers pushing for a shift from hospital-based care to in-home care
Demand is projected to increase for many more years due to a growing senior population
In 2020, we expect to see more acute care patients sent home to recover rather than remain in the hospital. The outcomes are just as good (if not better), the patient is more comfortable and receiving home health care is usually less costly than remaining in the hospital. It's reasonable to expect hospitals will seek in-home health care agencies to partner with.[vii]
Because BrightStar Care stands out from other home health care companies with A Higher Standard of care and our excellent reputation, our franchisees have a better chance of partnering with their local hospitals than anyone else. Not only do franchisees and their Director of Nursing meet with potential clients, but they will meet with their families, too, to develop a care plan.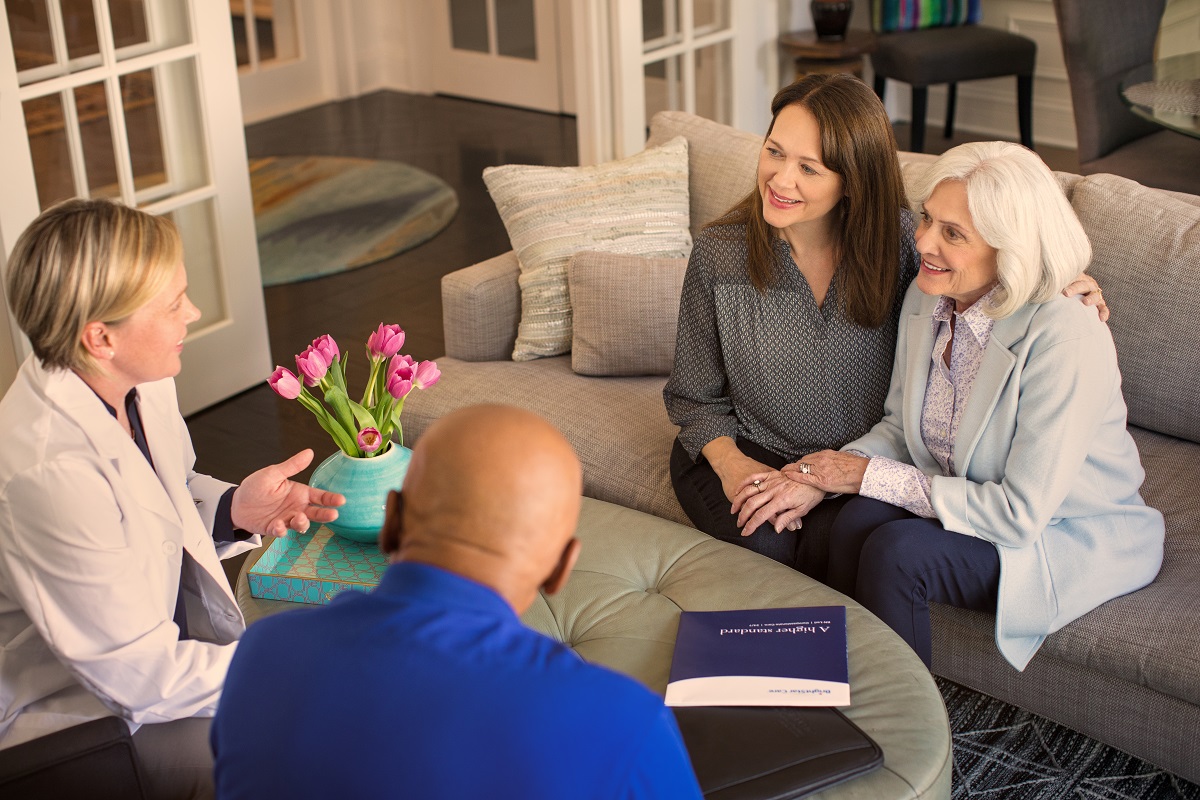 Demand for home health care is increasing in general, making 2020 an ideal year for starting a home health care franchise with BrightStar Care. Today's seniors, especial those in the baby boomer generation, want to age at home. That desire continues to grow along with the rising demographic – 56.1 million Americans age 65 and older in 2020 will increase to 94.7 million in 2060.
In addition to the baby boomer generation being so large, advancements in medicine and better health habits are contributing to the booming senior population. Because of these trends, Americans are also living longer. The increasing number of older Americans with longer life spans means there's a greater need for help with daily activities and loneliness.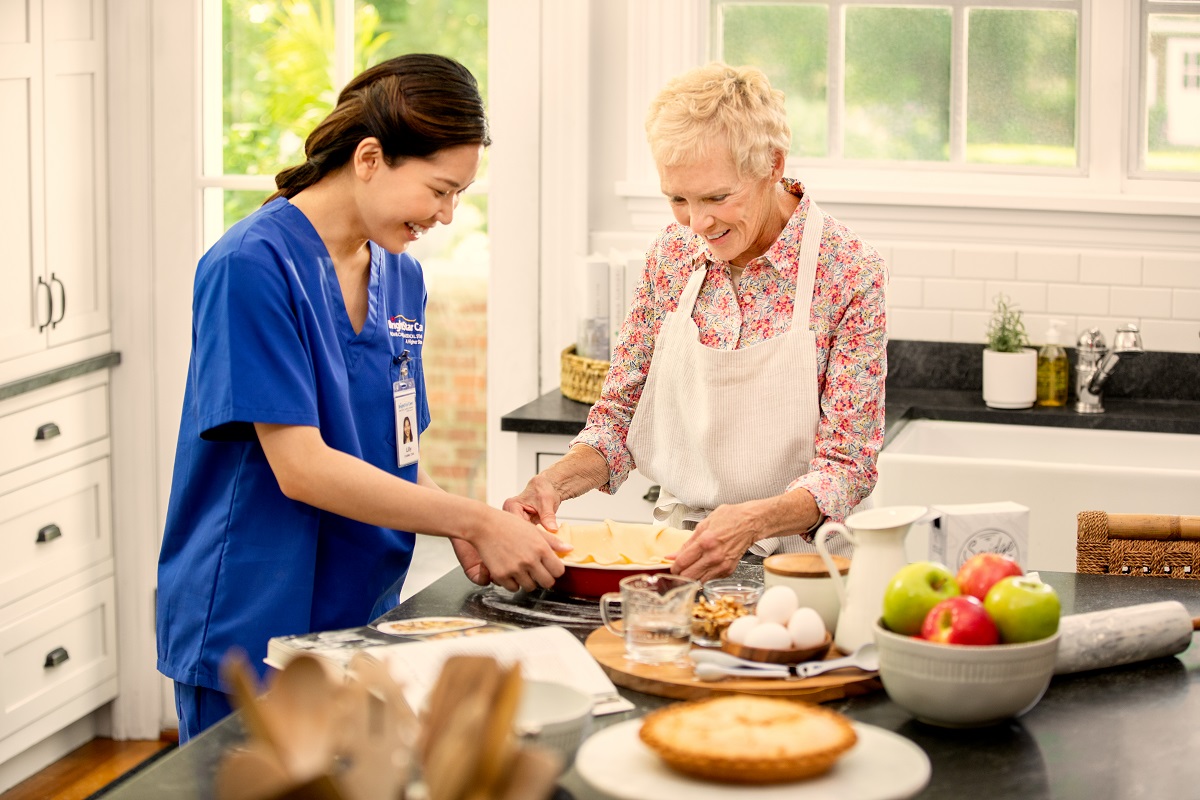 BrightStar Care will continue to expand to meet the demand that comes out of the shift in care trend and the growing senior population that wants to age in place.
Are you interested in meeting the growing demand for home health care services by opening a home health care business of your own? Learn about franchise opportunities with BrightStar Care by downloading our free franchise brochure today.
_____________________________
*2018 average unit revenue for all first franchise locations that were open 12+ months as of 12/31/2018, per our 3/31/2019 FDD as amended 10/23/2019 - Item 19
**2018 average revenue of top quartile franchisees for all first franchise locations that were open 12+ months as of 12/31/2018, per our 3/31/2019 FDD as amended 10/23/2019 - Item 19.
*** 2018 National Account revenue generated was $86,714,505, for all franchised agencies for the 2018 fiscal year, per our 3/31/2019 FDD as amended 10/23/2019 - Item 19.
A new franchisee's results may differ from these represented performances. There is no assurance that you will do as well and you must accept that risk. This offering is made by prospectus only.
---