BrightStar Care franchisee Pat Luers never expected to own his own home health care franchise.
A former salesman and marketer, Pat had no experience in health care. Instead, he spent his time working in textiles, among other industries, for much of his career. Pat's decision to become his own boss and delve into franchising stemmed from negative experiences within the business world that he wanted to change himself.
"I didn't like the way people treated their employees and how decisions were made that didn't make any sense to anyone actually working within the organization," Pat said. "Orders were pushed down by upper management, and it was just very selfish. So, I decided I should try my hand at running my own company and see how things go from there."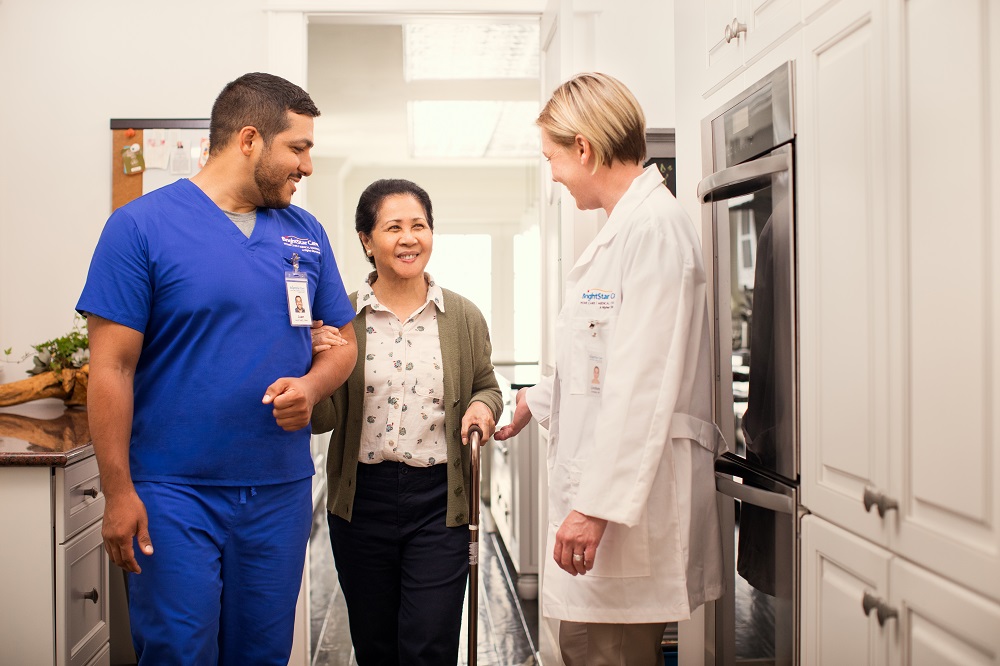 After working with a franchise broker to help him find the right business opportunity, Pat quickly fell in love with BrightStar Care's mission. At the same time, he saw that the home health care industry was ripe for expansion.
In 2009, Pat opened his own BrightStar Care agency, bringing A Higher Standard of home health care to Dayton, OH. More than 10 years later, Pat continues to embody the BrightStar Care mission, and that begins with the empathy and compassion he employs in running his business.
Putting the Mission First
For Pat, business isn't just about numbers. It's about making a real difference in people's lives.
By putting the brand mission statement first, Pat has grown his business into a successful staple of his community.
BrightStar Care's mission is to offer peace of mind by providing unparalleled home health care services so that the people in our franchisees' care can focus on the things they enjoy most in life. Franchisees do this by offering a full continuum of care, including companion care, skilled care and medical staffing.
Clients have approached Pat's agency for all three of these needs, and Pat has established his BrightStar Care as the region's go-to home health care agency. Pat's team routinely goes above and beyond. For example, he and his team provided around-the-clock care to a client whose family was becoming burdened by caring for their loved one, allowing them to take a long-overdue family vacation.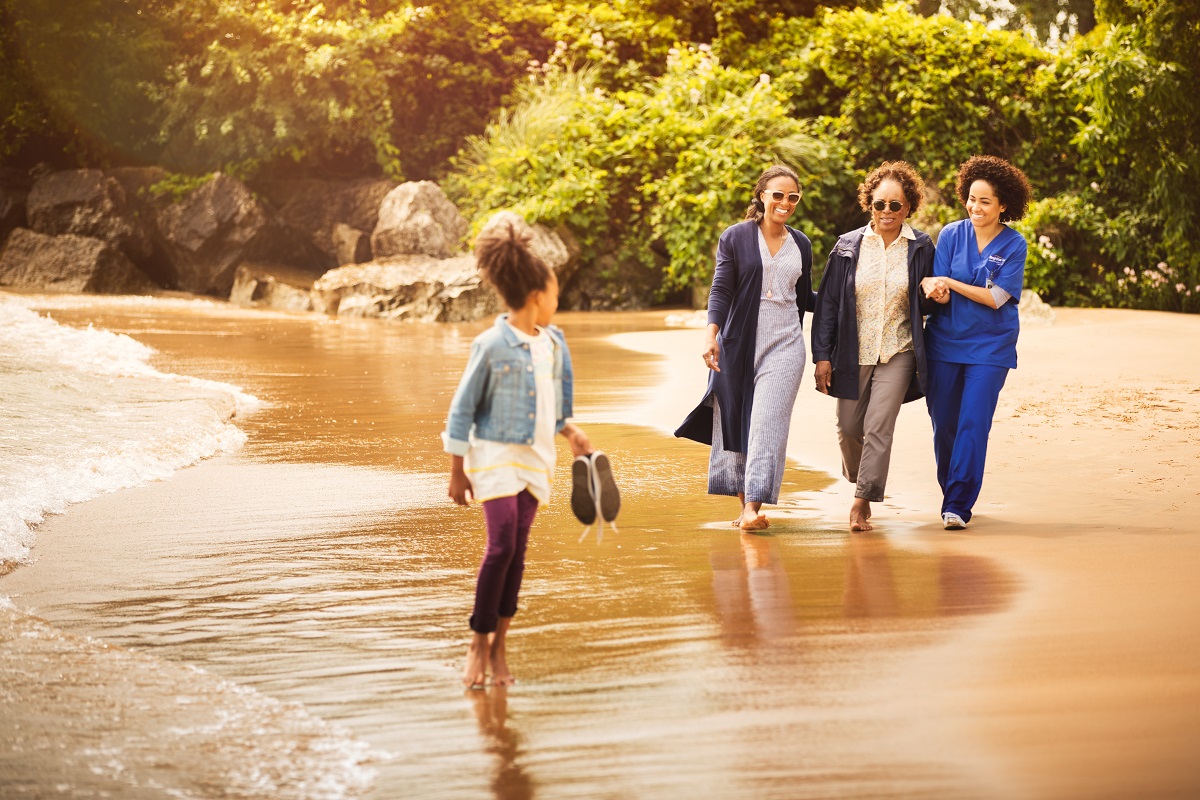 However, Pat takes the mission further, extending the BrightStar Care mission into how he manages his employees. He remains true to his motivation to invest in his own business in the first place: fostering a supportive culture so his team can share in the businesses' success.
"You have to value your employees," Pat said. "When it comes down to it, we're all just trying to get through this thing together. We want to survive and thrive together. When you're making things more difficult for people than you need to make them, it just doesn't make sense to me. When you're hurting other people's chances to be successful while increasing your own, that's the wrong way to go about business."
Not only does Pat want working with him to be mutually successful, but he also wants it to be fun.
"Business shouldn't be all about you," Pat said. "It should be about the team. I want to have a culture where everybody enjoys coming to work and has a chance to succeed."
Finding Your "Why"
While Pat's end goal is to make work as enjoyable as possible, that isn't achieved without hard work.
To Pat, running a business can be a challenging and complicated job made easier by identifying the "why" behind the work. For many, that "why" is simply a profit motive, which Pat sees as essentially hollow.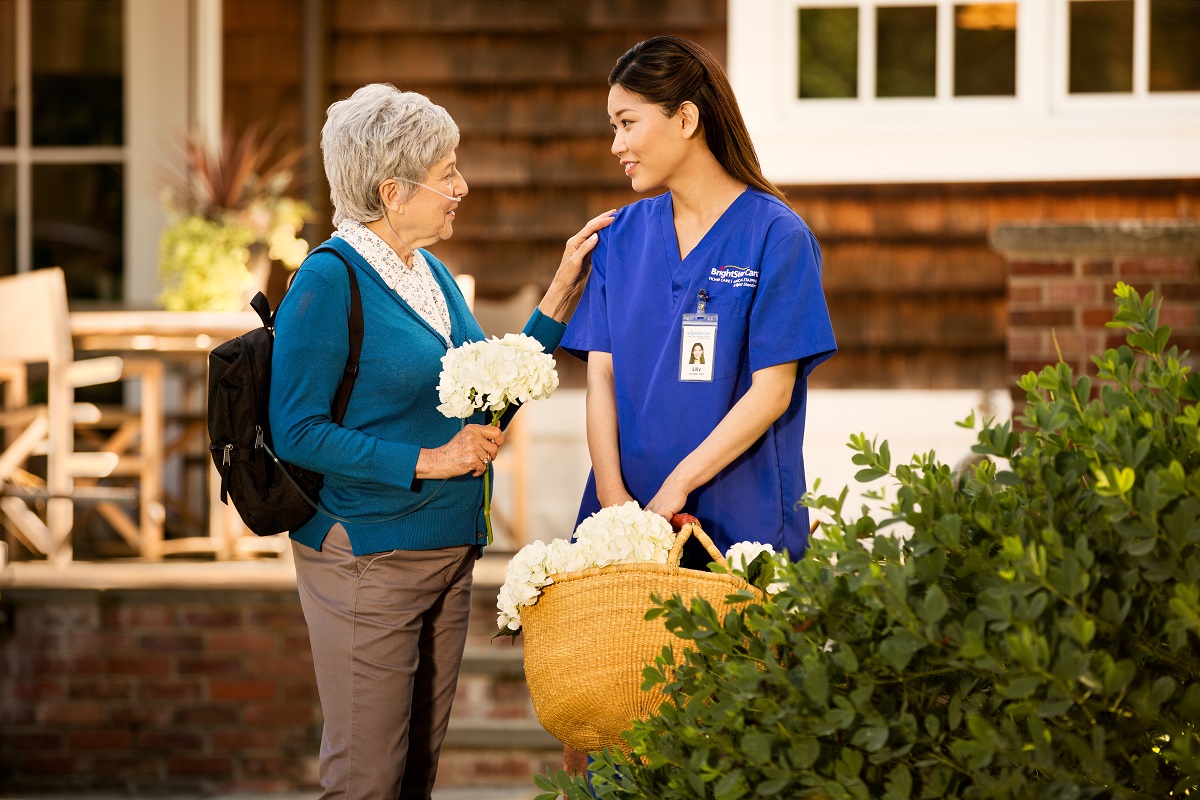 Like many BrightStar Care franchisees, Pat finds motivation beyond money, and that starts with the positive impact he has on his local community. By summer 2020, Pat has plans to open a BrightStar Senior Living location, an assisted living community, in Mason, OH. He views this business investment as an additional opportunity to help a community in need.
"If you have the right 'why,' life is much more enjoyable," Pat said. "If you just try to positively impact the lives of other people, it's incredible how quickly it comes back to you. You need to serve in order to be served."
To learn more about our franchise opportunity, contact us today!