In-home care is typically associated with the senior population – men and women age 65 and older, who need help with daily activities, such as cooking, exercising and bathing. While that notion is accurate for many home health care businesses that offer a limited scope of services, it reflects only a portion of the services provided by BrightStar Care.
BrightStar Care offers a full continuum of care that extends from birth to end of life. While companion, personal and skilled medical care for seniors are the brand's bread and butter, BrightStar Care franchise owners can offer their communities child care, respite care and medical staffing as well.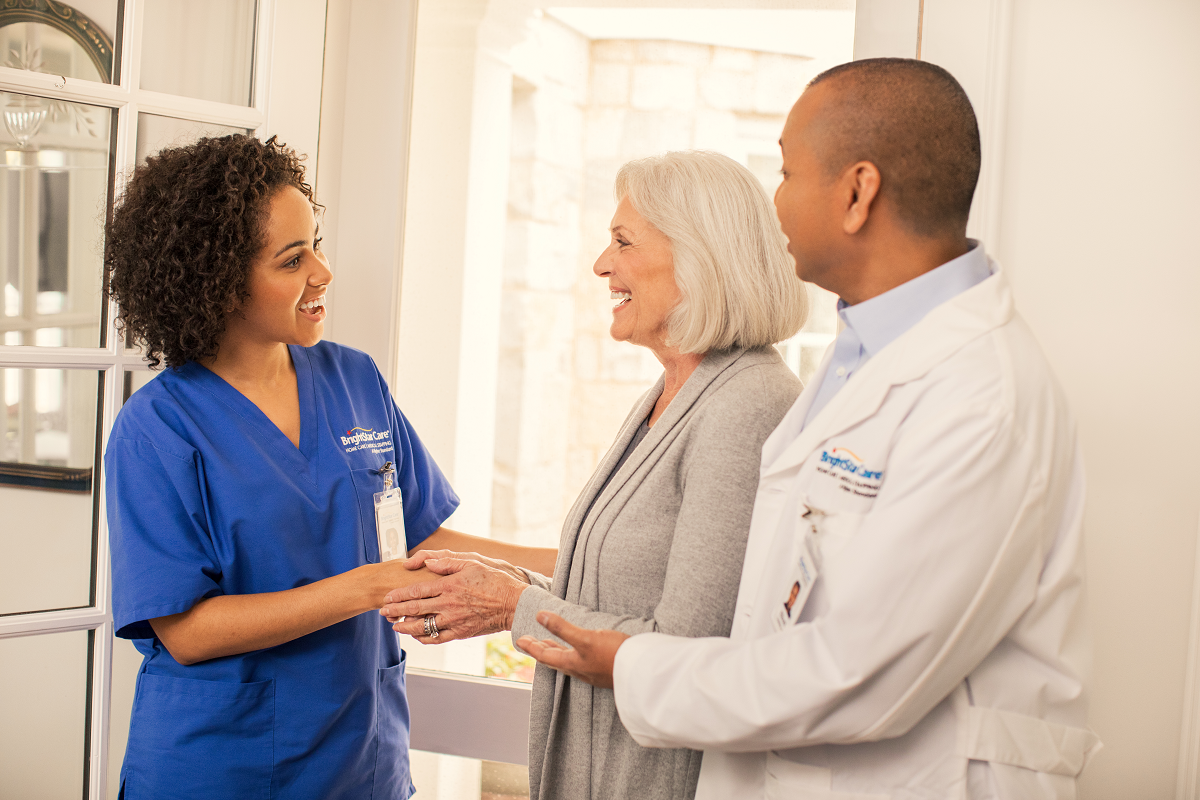 Here's a look at the other care revenue streams our current franchisees enjoy:
Child Care for the Youngest Population
From babysitting to pediatric nursing care, our franchise owners can provide clients services for their youngest family members with the same high standard of care delivered to senior clients. Among the child care offered is:
Sitter services
Special needs care
In-hospital companionship
Employee assistance programs
Pediatric nursing
Demand for all forms of child care is high. For example, the prevalence of children with physical and developmental disabilities is on the rise as reflected in a report by the National Center for Education Statistics. The number of students who received special education services increased from 6.4 million in the 2011-2012 school year to 7 million in the 2017-2018 school year.[i]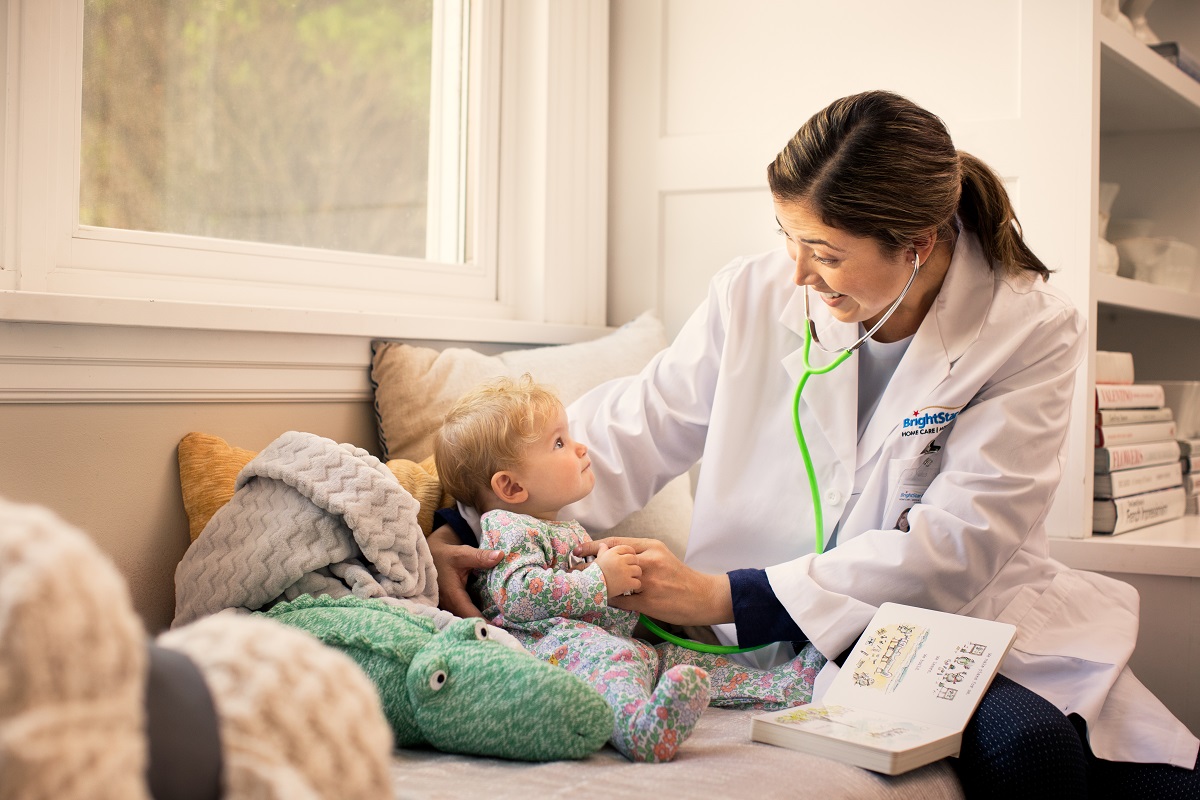 Similarly, the demand for pediatric nursing services is also increasing due, in part, to higher survival rates for prematurely born babies. Often, babies weighing less than a pound when born have chronic conditions that require medical care and assistive devices. As is the case with seniors, fewer trips to the hospital for infants and children typically yield better outcomes.[ii]
Respite Care for Family Caregivers
Anyone starting a BrightStar Care franchise will want to consider offering respite care to their community.
More than 43 million adults in the U.S. provide care to other adults or children in their family with a disability or chronic condition.[iii] While commendable, these individuals often experience extreme anxiety and stress due to the heavy responsibility of caring for a loved one, especially when that family member requires skilled medical care. It's not uncommon for family caregivers to experience caregiver stress, brought on by the emotional and physical strain of their role. If unmanaged, caregiver stress can lead to depression, weakened immune system, risk of chronic diseases and more.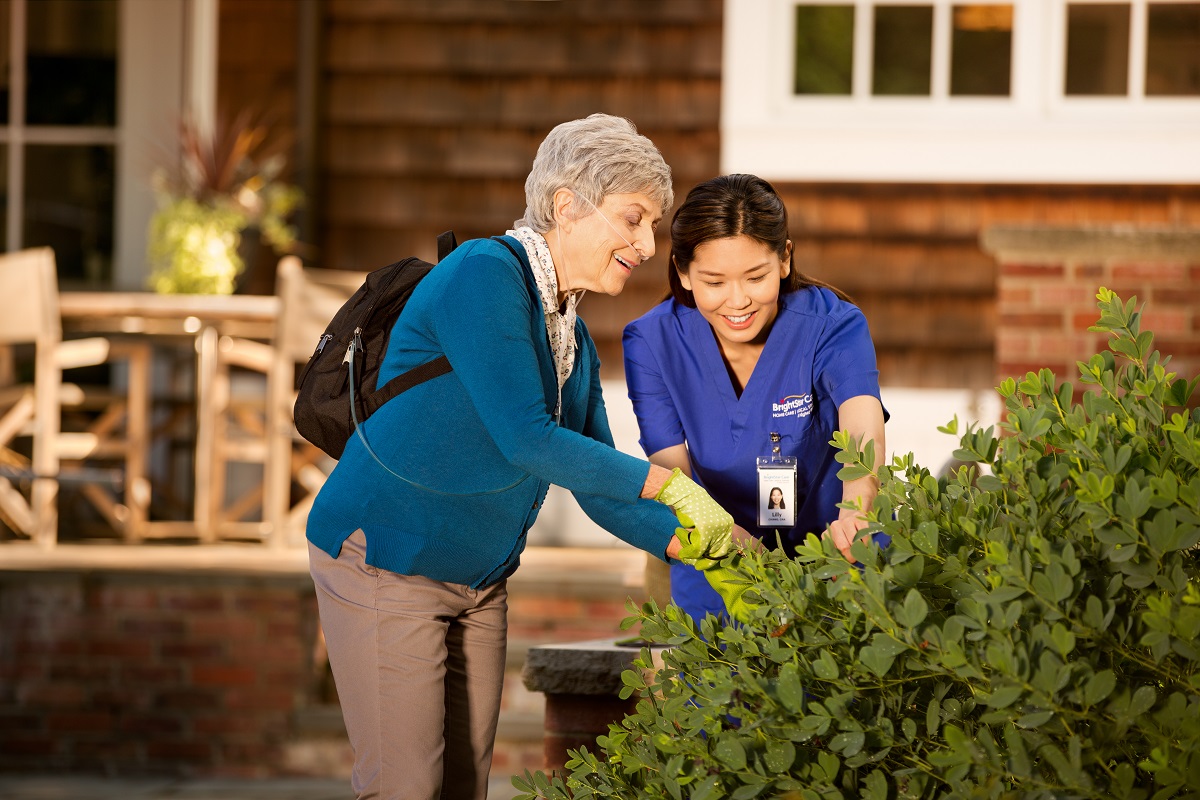 Respite care provides family caregivers with short-term relief from their responsibilities. BrightStar Care caregivers can step in for a few hours to allow the family member to run errands, spend time with friends or other members of the family or simply just take a break. Or, we can step in for a few days so the family caregiver can take a well-deserved vacation before returning to their duties.
A Full Continuum of Care is the Best Transitional Care
Often, family members turn to BrightStar Care because we provide that full continuum of care – companion, personal and skilled medical care – for their loved ones. This delivers an easier and seamless transition to the next level of care. By offering a full continuum of care, we eliminate the stress family members typically experience when looking for a new provider due to a change in care needs. We also extinguish the anxiety of getting to know caregivers from the new provider experienced by the client.
Starting a home health care business can be daunting. But when you decide to invest in a franchise concept that offers so many types of care for your community, BrightStar Care alleviates your stress and anxiety, too.