Starting in late February 2020, the challenges facing health care organizations swiftly changed to focus on the Coronavirus pandemic and finding ways to combat it. The COVID-19 crisis has exacerbated some of the biggest issues facing the health care sector.
A large part of the U.S. population is aging rapidly, is an at-risk group, desires to age in place and requires affordable care for chronic conditions. Hospitals and other care facilities are working hard to balance the demand for their services - while caring for those affected by COVID-19 and other illnesses - but have the potential to place a financial burden on families over the long term.
Meanwhile, home health care agencies are working to reduce the cost of health care, decrease the number of readmissions to hospitals and enable seniors to safely receive A Higher Standard of care at home.
These are some of the most significant challenges facing the health care industry in providing the best care to the aging population and ways home health care is helping to overcome them.
Data Management
For many providers, having constant access to electronic health records (EHRs) is necessary for managing daily operations and regulatory compliances. Since 2009, health care providers have been mandated to use EHRs due to the establishment of the Health Information Technology for Economic and Clinical Health Act (HITECH).
However, because of the rapid changes in technology, many EHR systems have been unable to adequately update, making the system slow and unreliable. Despite government requirements, only 64 percent of providers are using EHRs.[i]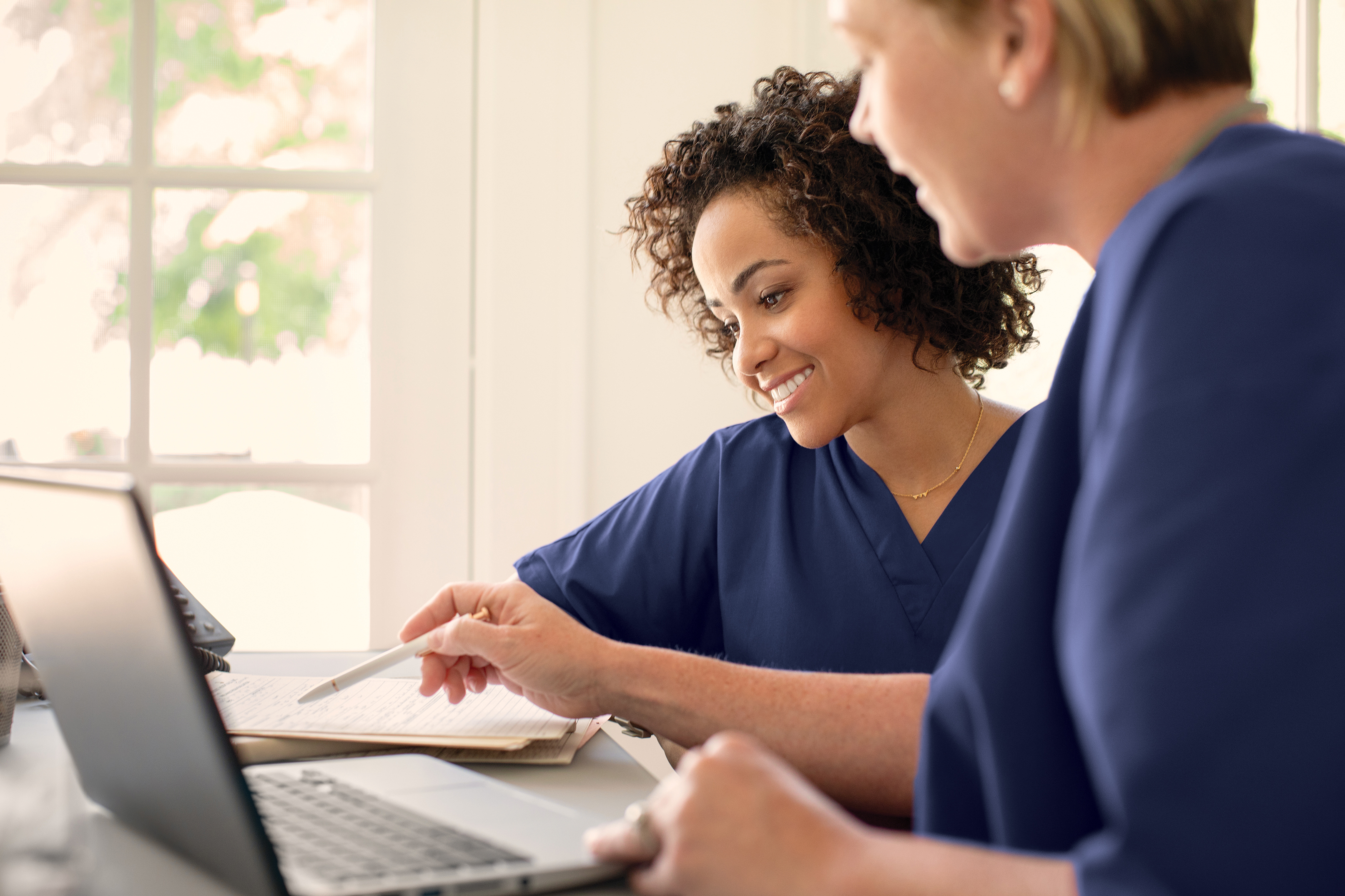 In the meantime, BrightStar Care has created its own electronic medical records system, putting us ahead of the curve. Our proprietary system provides real-time caregiver reporting in the event of plan adjustments for a client.[ii] Our system ensures that everything is documented and followed up on by caregivers so care plans are as consistent and effective as possible. Facing the Coronavirus, having accurate, up-to-date information is critical.
Affordable, Top-of-the-Line Care
For those in charge of providing care for older family members, finding the balance between checking up on them and working can be difficult - particularly when social distancing creates even greater challenges than normal. And with a higher price tag for nursing facilities and hospital-based care, the stress of financing the proper care can be overwhelming. With home health care, family members have more options for safe, affordable, high-quality care for their relatives.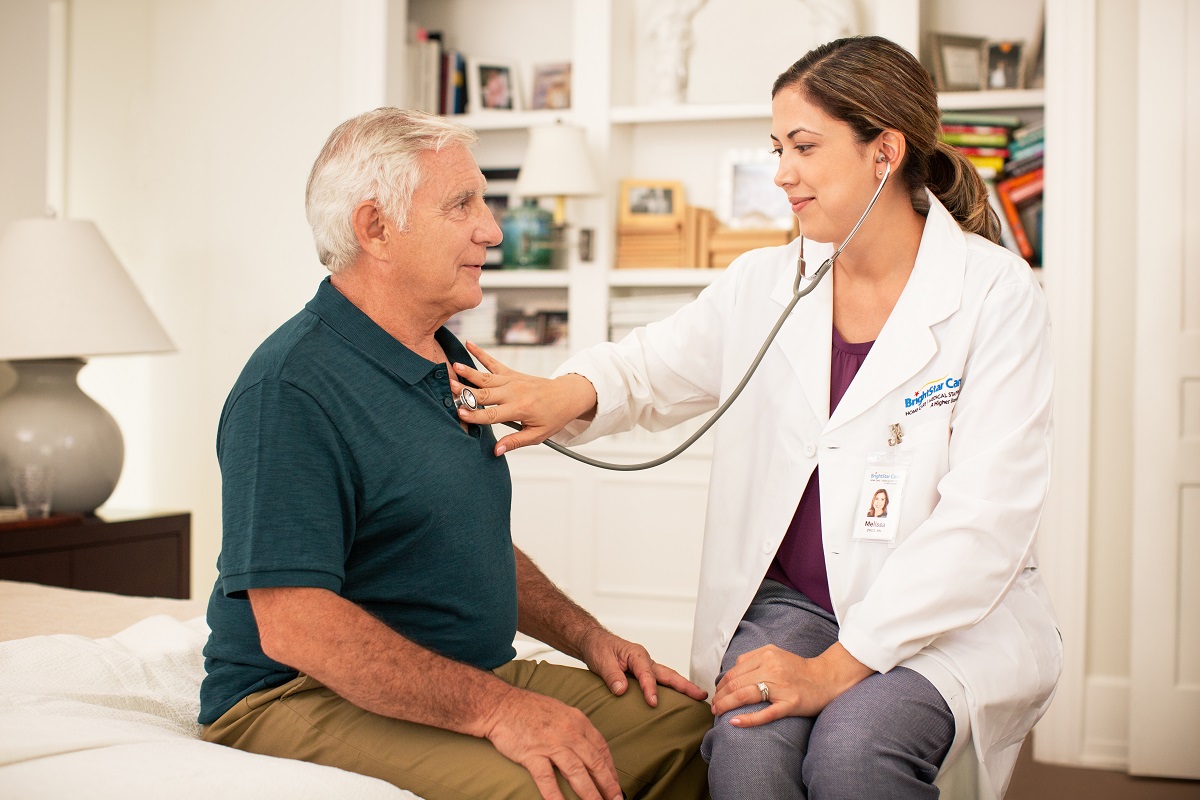 BrightStar Care offers a range of plans from companion care to skilled medical care accompanied by regular health safety evaluations for clients, so family members can breathe easier knowing their loved ones are in good hands.[iii]
Accommodating Demand for Caregivers
As 10,000 people turning 65 every day and demand for caregivers and staffers continues to rise, the health care industry is in an incredible state of growth. In fact, the hospital staffing sector of the industry is projected to increase from almost $30 billion to around $50 billion from 2019 to 2026.[iv] With such a high volume of aging patients, health care organizations are clamoring for staff.
As a result, many hospitals and nursing facilities are looking to home health care agencies that are able to provide staffing solutions for healthcare organizations. At the same time, hospitals and other health care providers have increasingly sought to refer patients to home health care agencies. Our caregivers are able to give clients 100 percent of their focus, ensuring a connection with their client and the ability to provide the right care plan.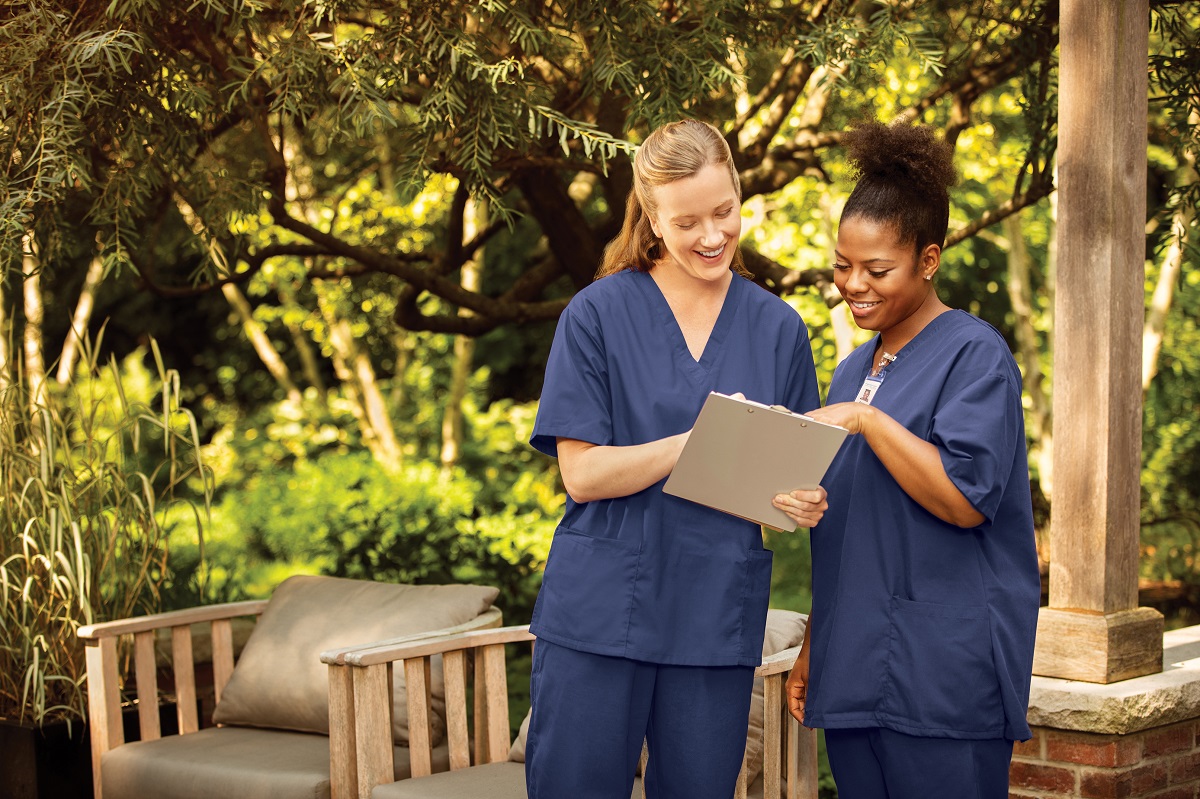 Every BrightStar Care employee, from nurses and caregivers to office staff, is required to pass a detailed screening, license verification if needed and a background check, while also participating in their ongoing training. This level of quality assurance ensures our clients are receiving A Higher Standard of care.
Comfort and Quality Client Care
Getting the best care from the comfort of home is an incredibly appealing aspect of home health care. Not only do almost 90 percent of seniors say they prefer to age in place, but home health care reduces the risk of being exposed to illnesses that could prove detrimental to weakened immune systems.[v]
BrightStar Care is constantly on the hunt for new ways to deliver A Higher Standard, our promise to our clients, so we look to stay ahead of industry trends. The all-encompassing care plans we offer help provide seniors with the independence and comfort of staying in a familiar place while still being kept safe and cared for.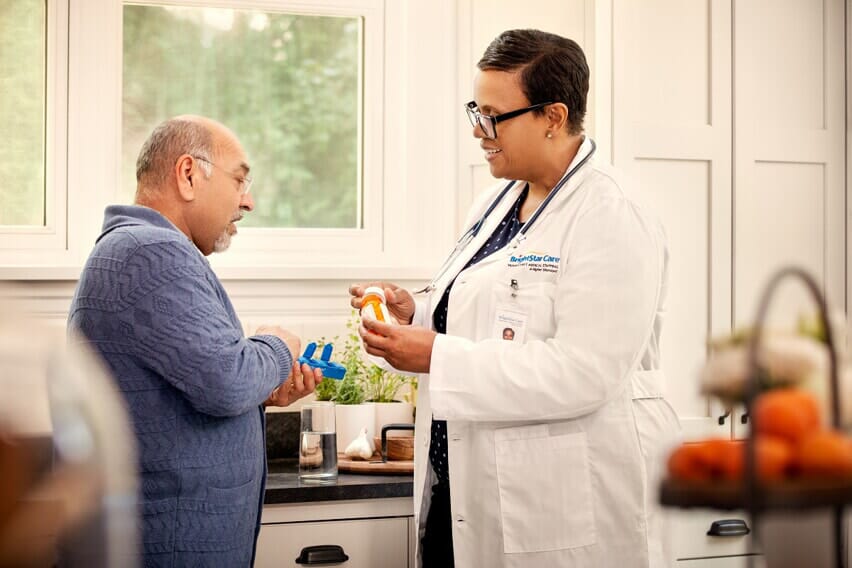 Along with providing quality, individualized care, home health care agencies help ease part of the strain felt by skilled nursing facilities (SNFs) and hospitals. By opening up options for health care, home health care provides community enhancement and fulfillment.
While the healthcare industry is changing, it can be difficult to implement the needed adjustments at scale. Home health care agency owners have the ability to adjust to industry changes and properly care for clients.
With an increasing number of seniors and the need for quality care, there's never been a better time to bring home health care to local markets and communities.
BrightStar Care franchise owners provide services that are safe, individually tailored, high-quality and create a level of comfort for our clients.
Are you interested in owning a business in the booming healthcare industry? Learn more about the multiple revenue streams available to BrightStar Care franchise owners by downloading your free franchise review today.
---
[i] https://www.medicaleconomics.com/news/top-challenges-independent-practices-are-facing-2020

[ii] https://www.BrightStarfranchising.com/home-care/blog/2017/october/tech-at-BrightStar-care-provides-franchisees-wit/

[iii] https://www.BrightStarfranchising.com/home-care/blog/2017/november/home-health-care-eases-pressure-on-the-sandwich-/

[iv] https://www.databridgemarketresearch.com/reports/global-hospital-staffing-market

[v] https://www.housingwire.com/articles/46447-most-seniors-want-to-age-in-place/