The home care sector has been on an upward trajectory for the past several years, and the aging of the Baby Boomer generation is expected to result in rising demand for home care franchises.
Between a thriving market, the ability to improve your community and build a business you can believe in, there are numerous motivations for starting a home care franchise.
Below are five reasons to get started as a home care franchise owner:
1. Home Care Franchises Have a Positive Impact on the Community
Home care franchise owners bring a much-needed service to their communities and change the lives of countless individuals and their families.
Among BrightStar Care franchisees, there are innumerable examples of ways owners have made a positive impact on their communities.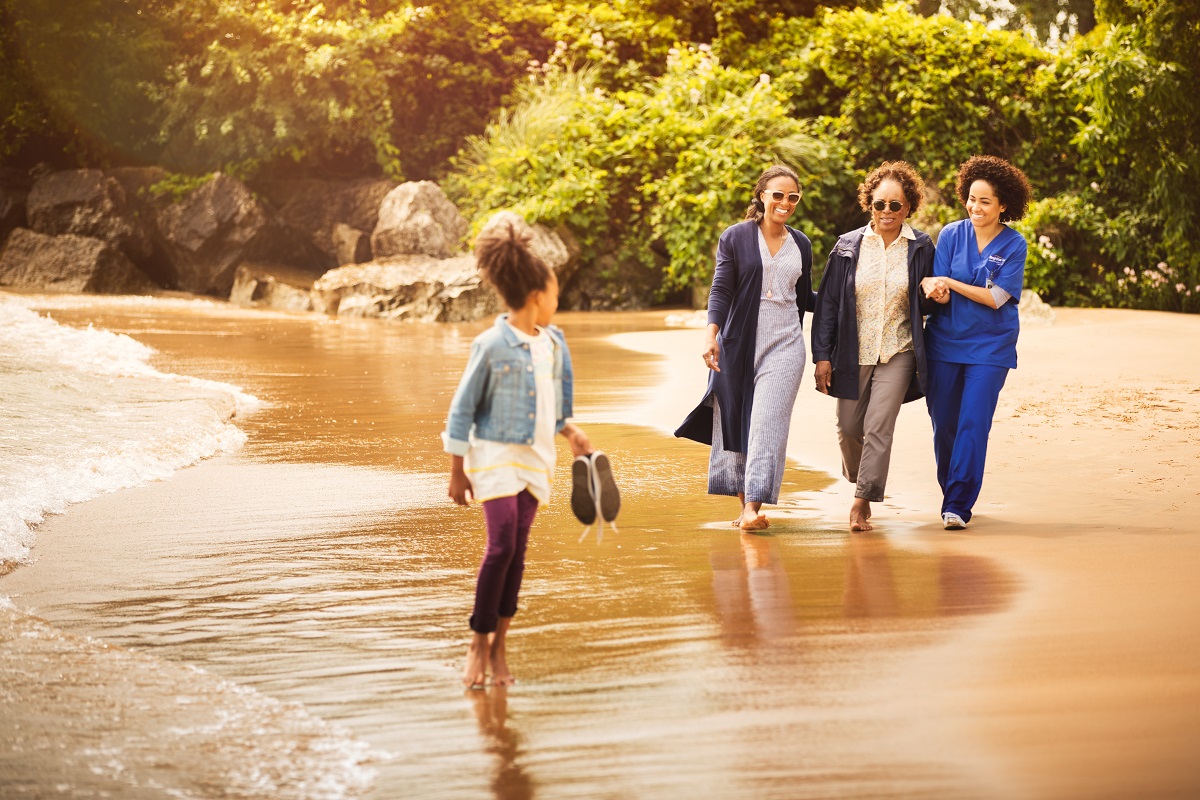 For instance, North Carolina-based multi-unit owner Rampi Hijazin helped her clients and their families prepare for and get through Hurricane Florence, making sure care was delivered despite the disaster. Michael Tamberino, a Maryland franchisee, witnessed his caregiving staff help revive a client who had gone into cardiac arrest, giving the client additional time to spend with her family and loved ones.
While there are challenges to operating any business, the rewards of owning a home care franchise go beyond what many other business concepts can offer.
2. You Can Define Your Own Business Culture
One of the principal reasons people lose their motivation at work is because their values don't align with those of their employer.[i] There inevitably comes a point when that misalignment causes them to make a choice:
Do I try to push for change in my company's values?
Do I find another organization that I feel confident will share my values?
Do I take the entrepreneurial path and create a business culture of my own?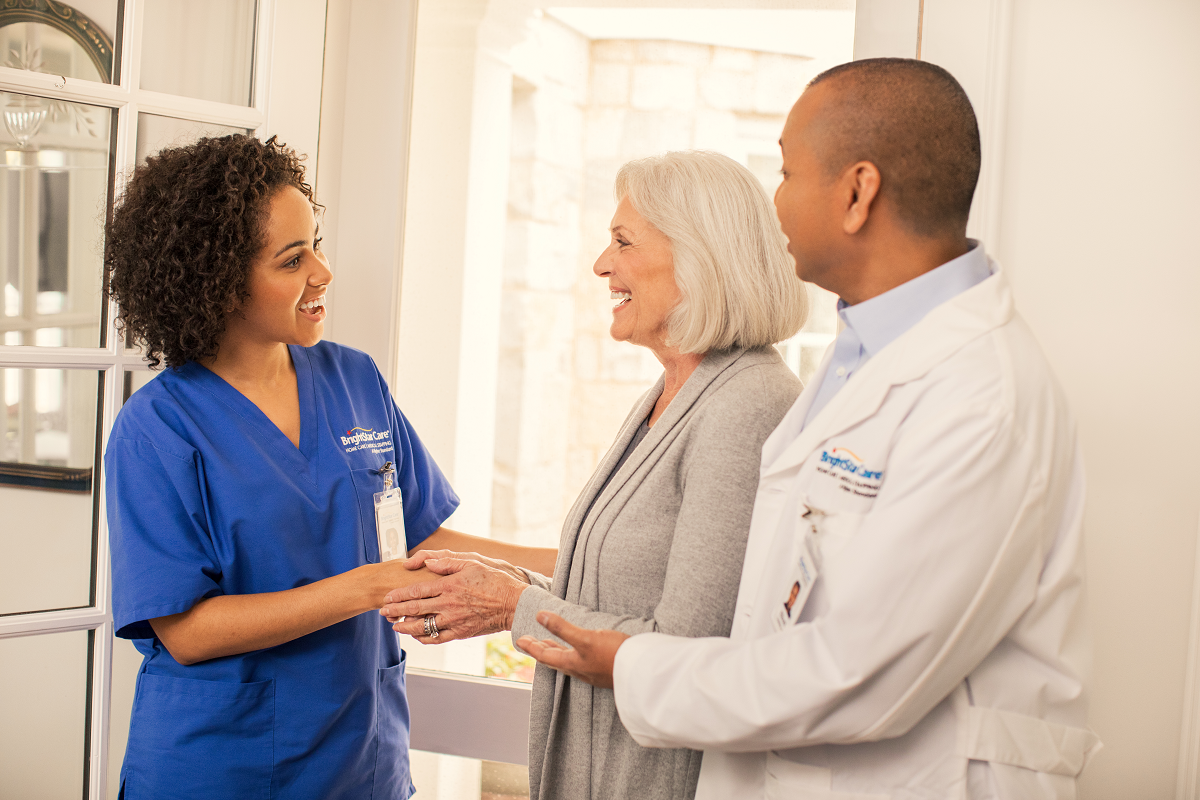 BrightStar Care owner Pat Luers found himself facing this situation prior to deciding to open his own home care franchise. The former salesman and marketer had grown weary of the way the companies he worked at treated their employees. Pat felt there was a disconnect between the decisions made by upper management and their efficacy to the company and the people responsible for carrying them out.
As a result, he decided to become a business owner and built a home care agency that revolves around a central mission - offering peace of mind to those in his care by providing unparalleled home health care services.
Learn more about Pat's approach to owning a mission-driven home care franchise.
3. The Home Care Franchise Industry is Thriving
The home health care market in the U.S. is expected to grow from $103 billion in 2018 to $173 billion by 2026.[ii] This growth is supported by both demographic forces and changes in how health care is being delivered.
First, the Baby Boomer generation is transforming health care. With the largest generation rapidly aging[iii], the demand for home care services is growing just as rapidly. The number of Americans 65 and older is projected to grow from 73.1 million in 2030 to 80.8 million by 2040 and continue to increase to 94.7 million by 2060.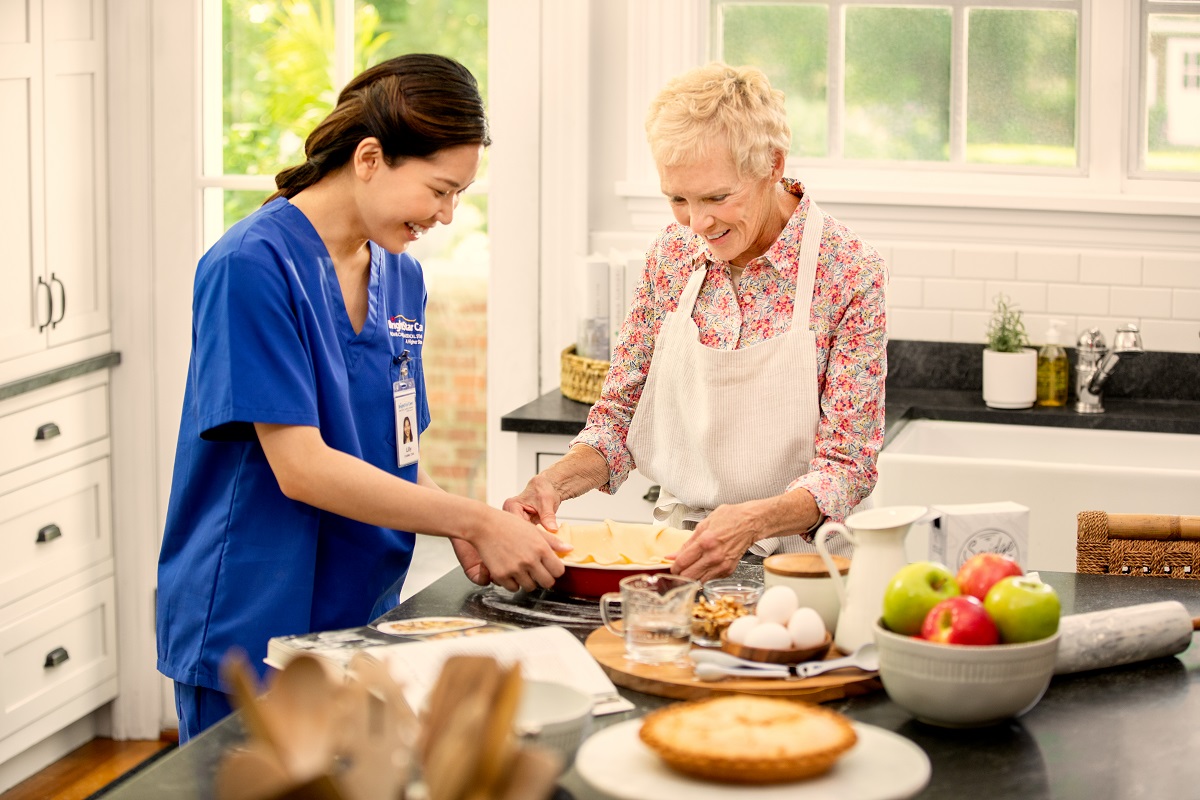 Meanwhile, health care organizations are increasingly turning to home health care agencies as a partner in improving patient outcomes and reducing readmissions. Home care providers that offer skilled nursing care enable hospitals and other healthcare organizations to focus more on highly acute cases. Additionally, home care franchises that offer a full continuum of care help facilitate a smooth transition from a hospital setting to home-based care.
Both of the factors are greatly increasing the need for services that home care franchises provide.
4. Expand Outside Your Comfort Zone and Grow
Home care franchises give those with a passion to help people and the drive to build a strong business the opportunity to do so. Even though you'll own a business that provides health care services, you don't need to have prior health care experience to open your own home care franchise.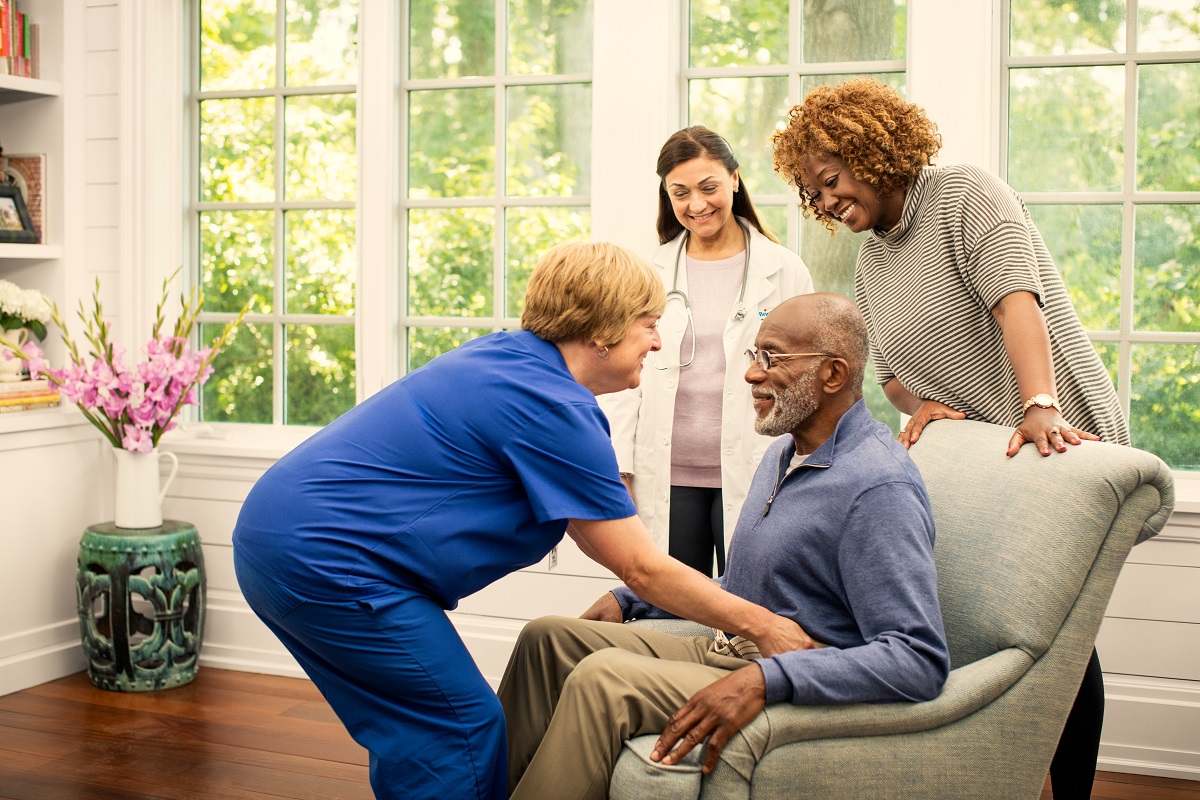 BrightStar Care owners have come from all different backgrounds, found new levels of satisfaction and thrived. For example, Ken Fearnow, an Oklahoma-based franchisee, had spent 35 years as a radio station manager before deciding to open a BrightStar Care home care agency. His business has gone on to win numerous awards. Robin Hazel, a franchisee in Florida, had been a general manager at a Fortune 500 chemical distribution company and eventually set multiple revenue records as a home care franchise owner.
People management is a major contributor to success. As a home care franchise owner, you will hire your own team of caregivers and other medical professionals to handle the day-to-day tasks of providing home care to your clients. Instead, some of the most important attributes of a successful home care franchise owner are commitment, grit and determination to succeed.
5. Home Care is a Recession-Resilient Industry
There's a need for high-quality home care regardless of the economic climate. Even during recessions, people continue to age, get sick and require assistance at home to live an active and healthy life.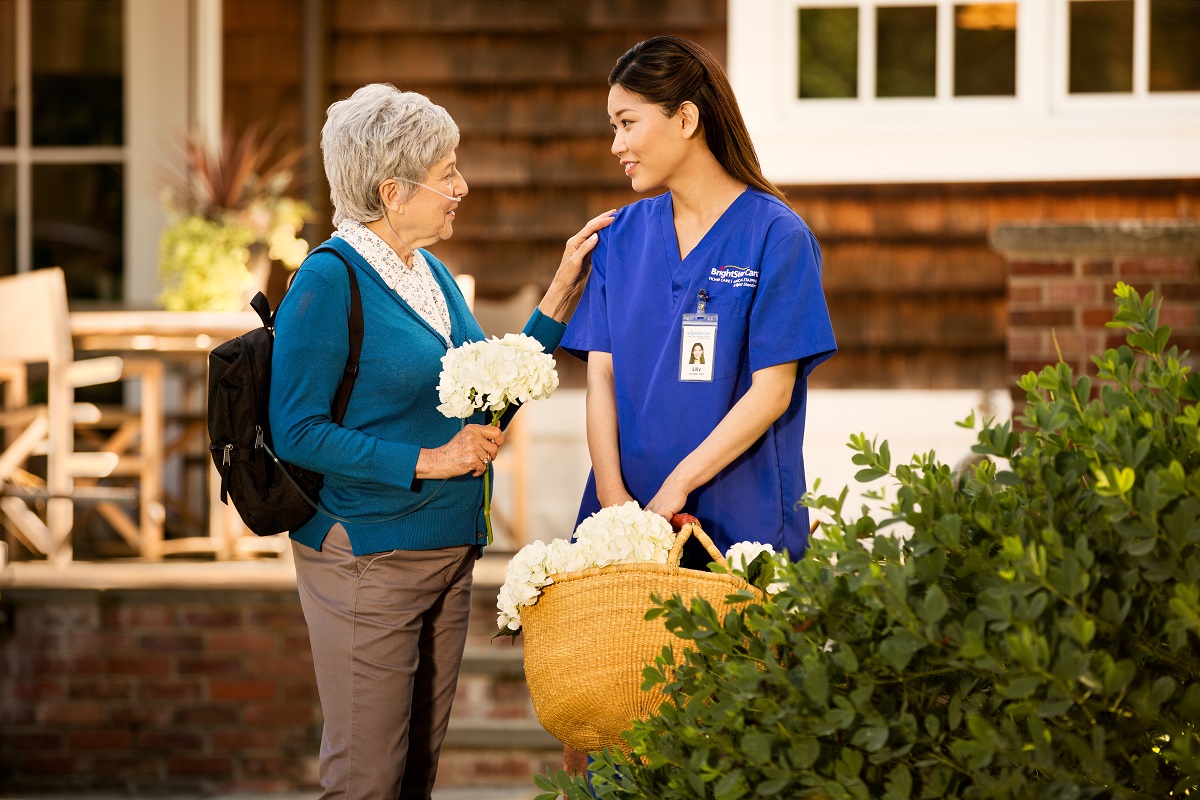 Owning a business that can remove itself from the highs and lows of the fluctuating economy can mean greater financial stability and steady growth. Home care franchises that provide the full continuum of care are exactly the type of business concept that can weather the storm brought on by different economic forces.
Why Consider BrightStar Care
BrightStar Care is the leading name in the home care franchise space. Our franchisees are hardworking and compassionate individuals who care about their clients and have invested in a brand that has proven it can be successful in markets across the United States.
Meanwhile, one of the greatest benefits of opening a BrightStar Care franchise is you don't have to run your business alone. When you invest in a BrightStar Care home care franchise, you get access to an experienced executive team and network of franchisees who can help you overcome challenges and grow your business.
---
[i] https://hbr.org/2019/03/4-reasons-good-employees-lose-their-motivation
[ii] https://www.businessinsider.com/us-home-healthcare-market
[iii] https://www.census.gov/library/stories/2019/12/by-2030-all-baby-boomers-will-be-age-65-or-older.html