In a world full of opportunities, Olu Lawal often found himself wondering where his diverse career path would lead. What he discovered is that it's never too late to try something new.
After he visited a career counselor, he realized his potential as an entrepreneur – a series of events that ultimately led to him preparing to open his first BrightStar Care location serving the City Center, Pennsylvania area later this year.
An Introduction to Entrepreneurship
BrightStar Care is proud to have dozens of franchisees who had no prior health care experience before becoming home care franchise owners. Olu is one of them.
His professional career began about 20 years ago when he worked in management consulting. He later transitioned into commercial banking and has been working in that industry for the past 14 years. This position allowed him to work internationally, gaining valuable experience that helped him broaden his perspective both from a personal and business standpoint.
His job also provided him with the opportunity to get to know many entrepreneurs and learn how they followed their dreams to achieve success. He always admired the risks they took and the confidence they had in their vision.
"The willingness to take a bet on oneself had always been a trait that I admired from a distance but wasn't quite ready to take on myself," he explained.
It was a thought that would continue to pop in and out of his mind over several years.
A Change in Perspective
Though he looked up to the entrepreneurs around him, it took him years before he convinced himself to roll the dice on his very own business.
He credits the COVID-19 pandemic for being that final push he needed to find his own destiny in the world of entrepreneurship.
"When the pandemic hit and forced many of us to confront the transient nature of life, the importance of family relationships, and our individual legacies, it felt like an ideal time to pause and reset," he explained.
Olu did just that and spent the early months of the pandemic researching business opportunities. He set a goal to find a company with a mission that truly mattered to him.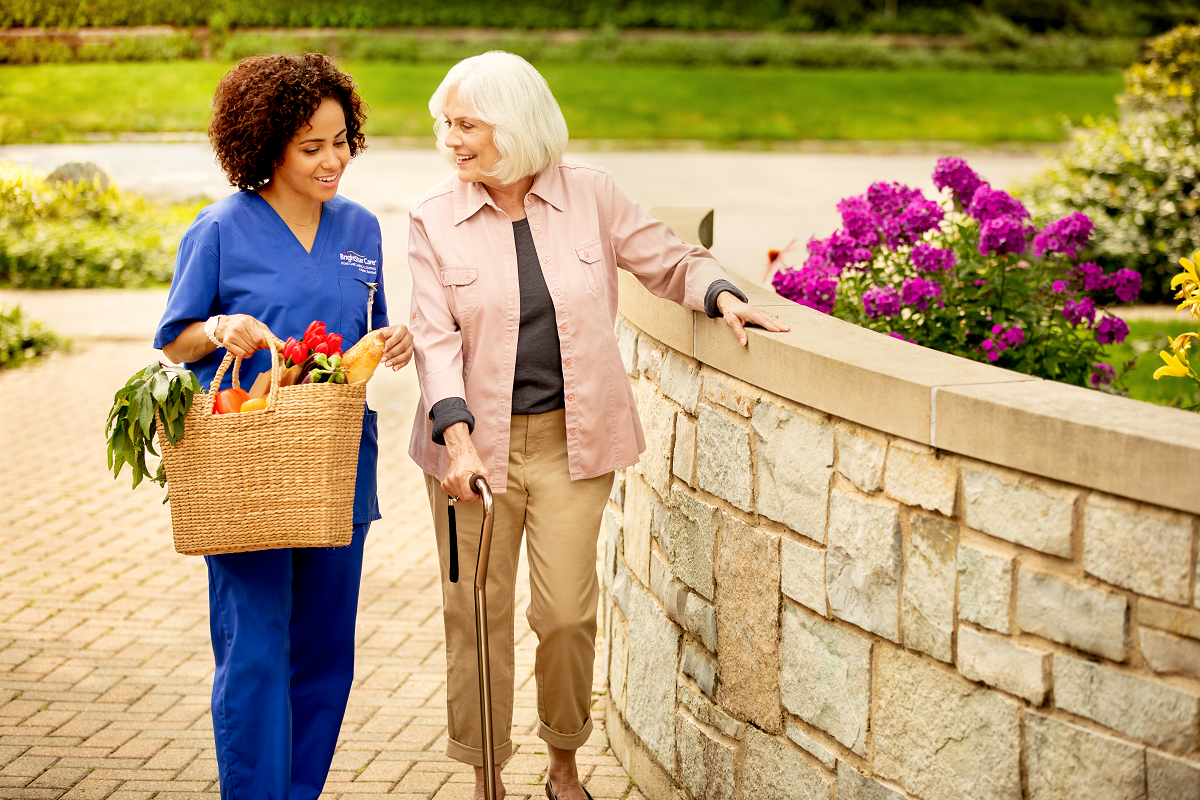 From Banker to Home Care Franchisee
Upon looking into opportunities, Olu's career counselor provided him with the resources to pinpoint the next step on his path.
"I found that the more research I did, I became convinced that [home health care] provided an opportunity to leverage my analytical and relationship management skill set," he said.
Between matching his strengths and interests and the accelerating growth of the health care industry, Olu was sold on the idea. The idea of helping people receive the care they need also spoke to him personally.
"For people like myself whose parents or loved ones belong to the boomer generation, it's become clearer that they increasingly need some support to handle certain tasks that they could independently take care of just a couple of years ago," he pointed out. "When I walk around my neighborhood in Philadelphia, I frequently notice people of that age group who could use our services and often wonder if my agency could position itself as a preferred partner of choice to meet their needs."
Once Olu discovered that the health care industry was the right choice for him, he shifted his efforts to finding the best franchisor to partner with.
Finding the Perfect Partnership
Throughout his research phase, he came across several franchise options, but BrightStar care stood out among the others.
"A number of things stood out to me as I navigated BrightStar Care's Discovery Day and due diligence process," he described. "I'd say that the engagement process with the franchise development team left a positive impression on me. It felt authentic."
Olu enjoyed the fact that BrightStar Care's corporate team didn't try to "sell" him on something. Instead, it felt as though they were truly trying to find people who were a good fit with the brand and shared similar values.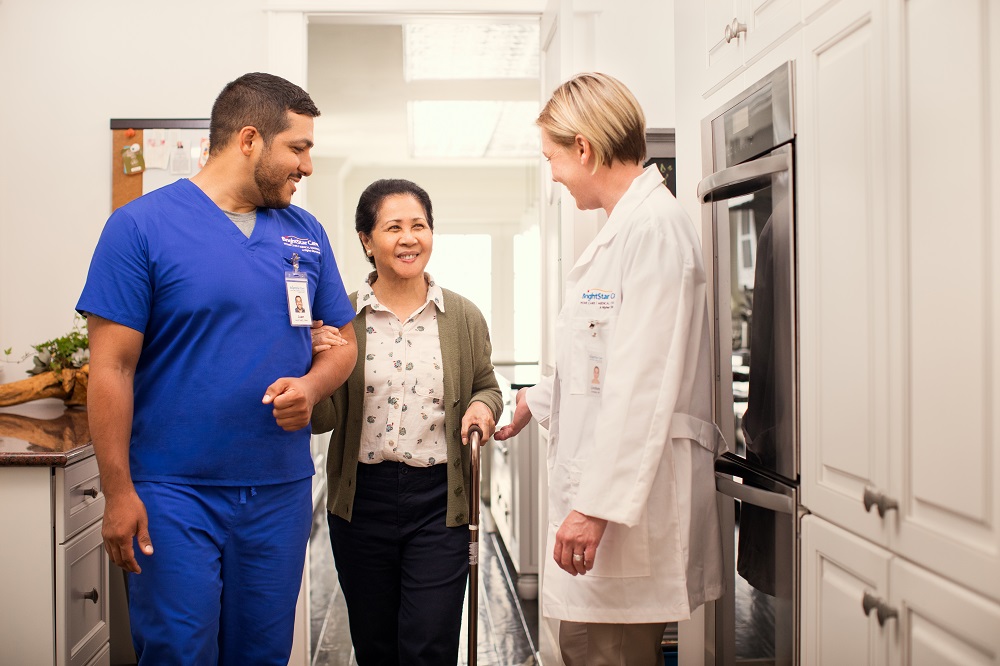 Another aspect that differentiated BrightStar Care was the transparency laid out in the Franchise Disclosure Document.
"As someone with a rudimentary understanding of the healthcare business, the ability to review the performance analytics of a cross section of franchisees was appreciated. If nothing else, it drove me to interrogate and seek to understand what factors and practices separated the top performers from others," said Olu.
Finally, a third unique characteristic that caught Olu's attention was BrightStar Care's approach to growing the brand. He appreciated the balance between providing quality service and supporting their franchisees.
"Like many other first-time entrepreneurs, beyond the significant decision to invest time and resources, feeling like you have a partner to support you through the early days was reassuring and certainly makes me feel like I am not in this alone," he added.
Looking Ahead
Olu is looking forward to opening his BrightStar Care location in late summer or early fall. He plans to focus on the three Ps – people, processes and products – within his first two years of operating.
He's eager to begin building relationships and establishing a reputation for excellent service in the community. Olu is optimistic that he and his team will be able to establish his franchise as the preferred partner for seniors in his territory and that his business will only continue to grow.
Are you ready to explore a new and meaningful business opportunity? Click here to download our free franchise brochure.