For over a decade, Beth and David Rudder have been working together to fulfill their passion for helping others. Both have been registered nurses — David for over 40 years and Beth for about 26 years.
The couple, who have been married for over a decade, met at a hospice company they worked for in Atlanta. Not only did their desire to do good lead them to each other, but it also led them to their latest opportunity: taking over the BrightStar Care locations servicing the Marietta & Woodstock, Ga. areas.
From Hospice to Home Health Franchise
After working in the hospice industry for so long, David and Beth were ready to take the next step in their careers. They were seeking an opportunity that would allow them to continue to help those in need, and they quickly realized that home care was the perfect fit. From franchises to privately-owned companies, the pair took a close look at all the options.
They knew that a franchise would provide them with the resources they needed to get started in a new industry and their research led them to the BrightStar Care franchising website.
"I think we knew early on how much the brand stood out," Beth explained.
"We knew quite a few of the BrightStar Care owners in the area, including the ones who owned this Marietta & Woodstock locations we took over," David added. "They all had nothing but great things to say."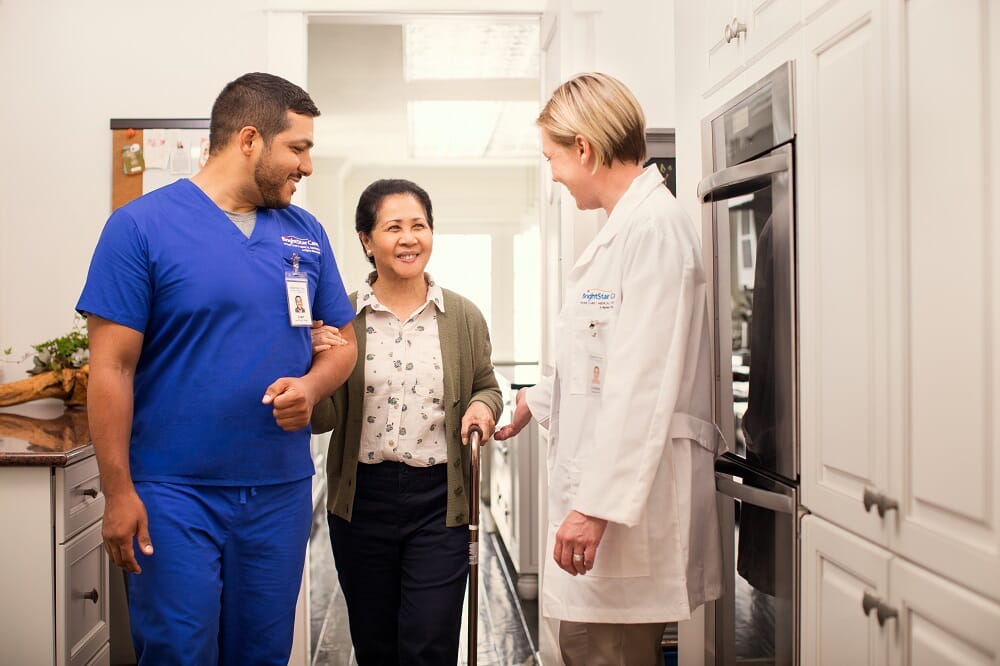 The BrightStar Care Difference
There were several reasons David and Beth were immediately drawn to the BrightStar Care model.
"Starting from their core values, everything just aligned so well," David explained. "The values they speak to are the same ones that we had for years in operating a home hospice care; to do the right thing, be honest and open and to put our clients first."
He went on to explain how the operational side especially caught his eye — from the helpful manuals and resources to the BrightStar Care field support coach who walks you through every step of the process when opening your location.
"A representative of their corporate team was always there for us, providing guidance on filing for a business and state license to setting up our bank accounts, payroll support, getting the insurance part figured out, phone triage training, guidance on pricing our services and finalizing our contracts and service agreements," David said.
"They even had a three-week boot camp where we went into everything we needed to know to operate our business," Beth described.
The Rudders also appreciate the steps BrigthStar Care took to go above beyond with their health and safety protocols, coming out of the pandemic.
"[COVID-19] really did reinforce good infection control policies. Being in healthcare for so long, we were always really adamant about making sure of this, but for the general public, these are relatively new changes in their daily lives," said David.
A Solid Support System
Of course, starting a new chapter during the recovery phase of a global pandemic came with its own obstacles. For instance, the pair had to put their heads together to come up with creative ways to combat that national labor shortage.
They have done just that by offering bonuses to current employees who help them recruit, scholarships to certified nursing assistant (CNA) schools for people who want to be caregivers, flexibility with work schedules, weekly paychecks and implementing their employee recognition program.
Through this program, they encourage clients and other staff members to nominate employees for "Caregiver of the Month." They then recognize the winner in their newsletter and reward them with a gift card.
"We like to acknowledge those who go above and beyond," Beth stated.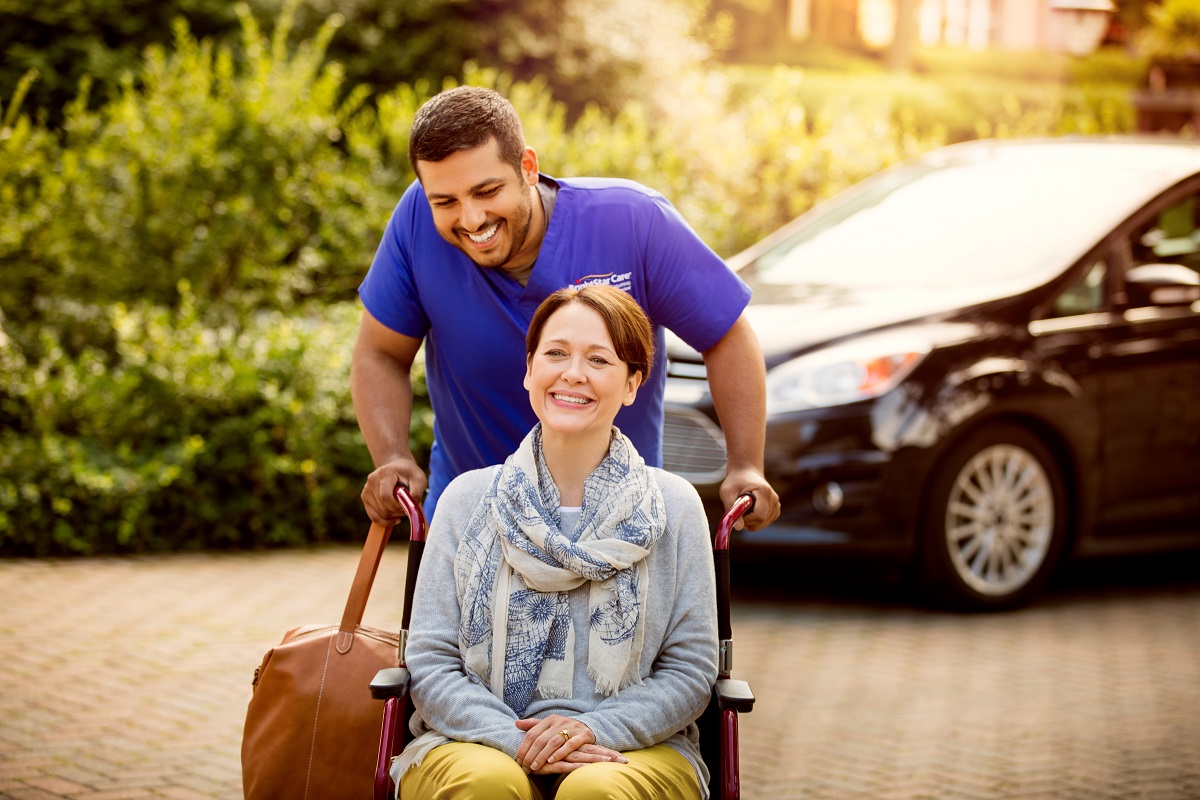 Continuing Their Mission
On May 19th, David and Beth took ownership of their two BrightStar Care franchises.
They hope to eventually open additional locations and expand their service area, but for now, they're enjoying the rewarding nature of the home health business.
"My favorite part is facilitating the gratifying relationship between our employees and our clients. I'm so glad that I get to enable people to take care of others, even if I'm not doing the direct hands-on care," Beth explained.
"As you get older, you realize that you're so much more comfortable in your own home surrounded by your loved ones, and I really think that makes a huge difference," David added. "We are here to provide comfort for our clients and their families, and it's an amazing feeling to get up every day feeling so fulfilled by that mission."
Looking for a rewarding opportunity that enables you to make a positive impact on the lives of others? Click here for more information about becoming a BrightStar Care franchisee!