Before becoming a BrightStar Care franchisee, Pat Luers worked in various sales marketing roles in different industries and hadn't thought about franchising or health care but knew he wanted to make more of an impact on others' lives.
"Healthcare never crossed my mind," Pat said. A franchise broker brought Pat five new franchises that may have been a good fit for him. "They came across BrightStar Care, and I thought, 'Wow! Healthcare, interesting,'" Pat said.
Pat learned about BrightStar Care, what we're about, our objectives, how forward-thinking our Founder and CEO, Shelly Sun is, and many other areas that interested him. "BrightStar Care seemed head and shoulders above anything else that I was looking at," Pat said.
He decided it was what he was called to do and said it was a relatively easy decision once he went to Join the Team Day. Pat has been a BrightStar Care franchise owner at the Dayton Northern Cincinnati Market location for 12 years and hasn't looked back since.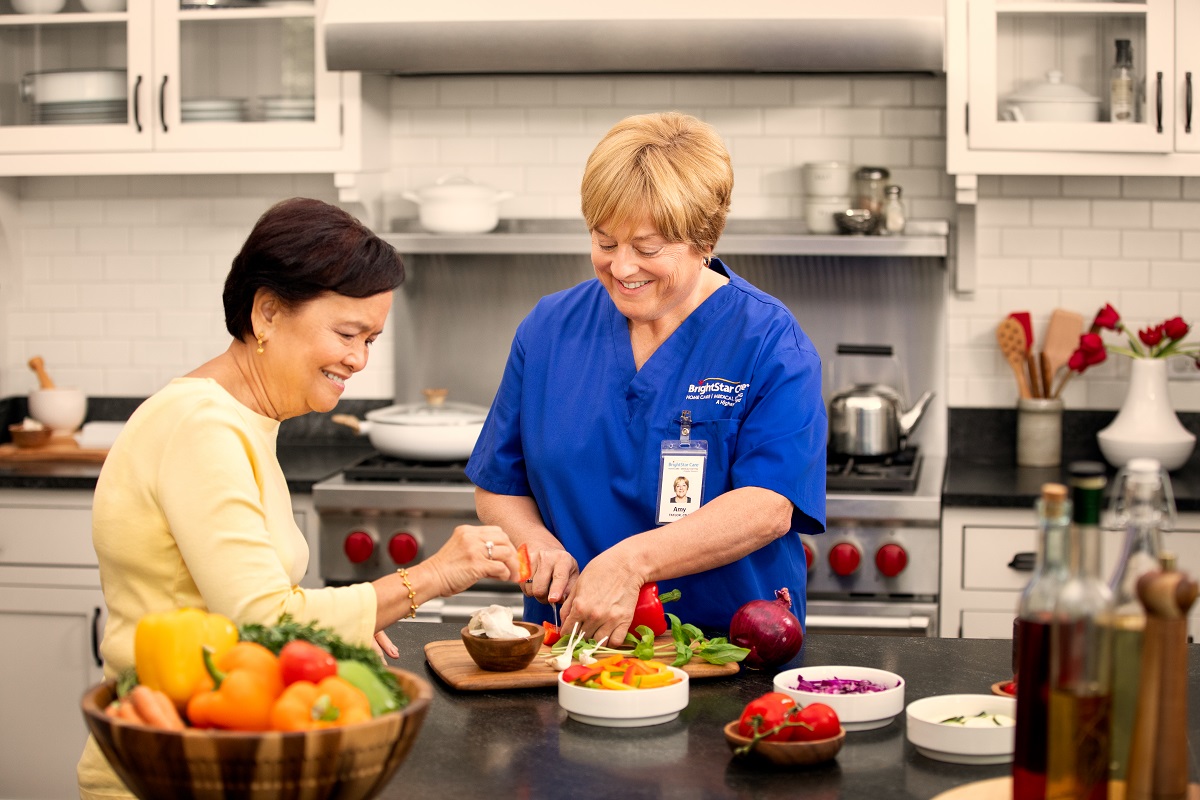 Making an Impact
Pat wanted to make decisions that impacted other people and improve how businesses treated employees; it's what he felt called to do. "At the very basic level, I think that we need to look at how we treat each other and how we treat our employees and our clients— a big factor of BrightStar Care is focusing on taking care of our employees," Pat explained.
"The blessing of BrightStar Care is being able to feel like you're having an impact on other people's lives. We have so many opportunities to help not only our clients but also our staff. When they struggle and have situations, they run into and need support like car issues or rent issues, or any other type of issue. If we can help people through those different things, that's really what we're here for."
When choosing BrightStar Care over other home health care franchises, Pat said, "Honestly, I don't think it's close. We offer superior solutions and commitment to quality with the care we provide and do such a great job coming up with innovative ways of attacking problems."
Strong Teams Grow Business
In addition to taking care of his employees, Pat also emphasizes building up the skilled nursing side of the business. Pat would like to see his home health care agency grow in all three areas— personal care, skilled care and staffing.
"I think that we can aggressively grow by continuing to build a strong team and challenge ourselves for new opportunities," Pat explained. "We would like to grow our business by about 40 percent in 2022 in each one of the three areas, and we can do so for all three."
Right now, there's a tremendous push in finding solutions to recruiting issues due to the shortage of healthcare personnel. "We are putting a lot of emphasis on this right now. That's the type of thing that really helps out," Pat noted.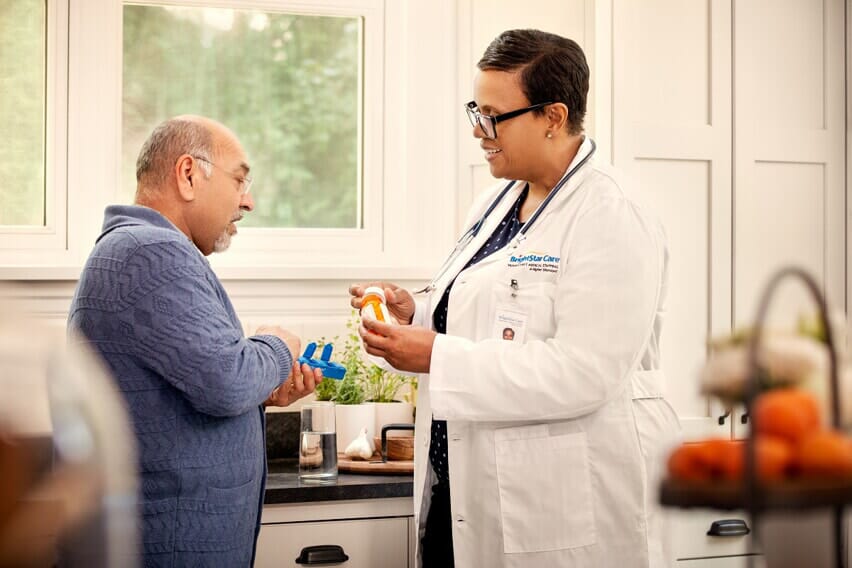 An Emphasis on Skilled Nursing
Our skilled care services are an essential element of our company as we understand there is a high demand for them.
"There are a lot of different types of nursing, so our nurses have to make sure they're aligned with what they like doing," Pat said.
At BrightStar Care, we break up our skilled nursing side into two different areas.
Private Duty Nursing provides nurse care inside someone's home between 4-24 hours per day. Typically, these are more medically complicated cases.

Visits consist of helping out with patient dressings, infusions, injections, and other areas. The visiting nurses will be there for a shorter time and less consistently, generally between 1-2 hours.
"If you don't like taking care of people, this is not going to be a good business for you," Pat tells the nurses during orientation. "If they have the right heart and want to take care of other people, that is what we're interested in."
Finding Quality Nurses
Once they are confident with the type of care they want to provide, we determine if it's a good fit.
Besides having skilled nursing criteria, "We want someone who is going to be reliable, dependable, has good skill sets and is in nursing for the right reasons," Pat explained.
For example, a nurse providing direct patient care may be going to 5-8 visits a day at different homes, interacting with several people, dealing with changes in clients, etc. If they're not social, they may not be the right fit.
Our nurses are always caring for someone, especially from the home care side. Sometimes, they'll be the only person there, so they have to make sure they're committed and focused on what we at BrightStar Care are committed to accomplishing here.
"I believe that is why we are on this earth— to help other people. We really have to take advantage of those opportunities, and that is the true, major blessing and what I like best about BrightStar Care," Pat said. I love that the people we have here in the office are all committed to the same objective. You develop a wonderful relationship with a lot of people."
If you're interested in making a true difference in your hometown, contact us today to learn more about BrightStar Care franchise opportunities.