While working within the banking industry, Ken Kraus regularly dealt with families that were handling health care issues for themselves or their loved ones. One of the fundamental lessons he learned was the more pre-planning families can do, the better off they'll be when they face an unexpected event.
This past year was defined by unprecedented, unanticipated events that have touched people's lives the world over.
"There is an inherent anxiety that everybody has based around family health issues," said Ken. "This year, that anxiety was heightened with families not being able to see their loved ones."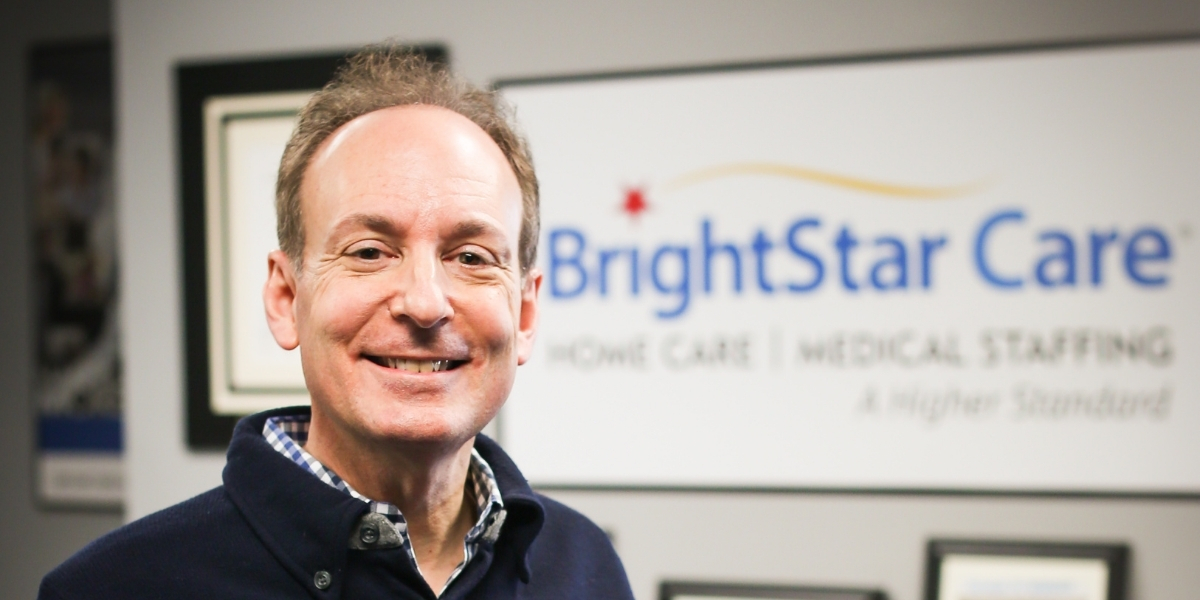 When COVID-19 hit the United States in March, BrightStar Care franchisee Ken Kraus was fortunate to have built a tremendous team who unselfishly worked together to make sure they were able to provide A Higher Standard of care and respond quickly to the challenges – and opportunities – posed by the pandemic.
A Unique Source of Comfort and Stability as a Home Care Franchise Owner
For the West St. Louis County and St. Charles, Missouri-based home care business owner, it's of paramount importance that his clients and their loved ones are able to trust him and his team working remotely – particularly given the emotional toll and stresses created by quarantine and state lockdowns. Ken and his caregiving team are among the few people that their clients see each day and have a direct impact on their social wellbeing.
The initial response to the pandemic was to be as transparent and supportive as possible for their clients and their clients' families.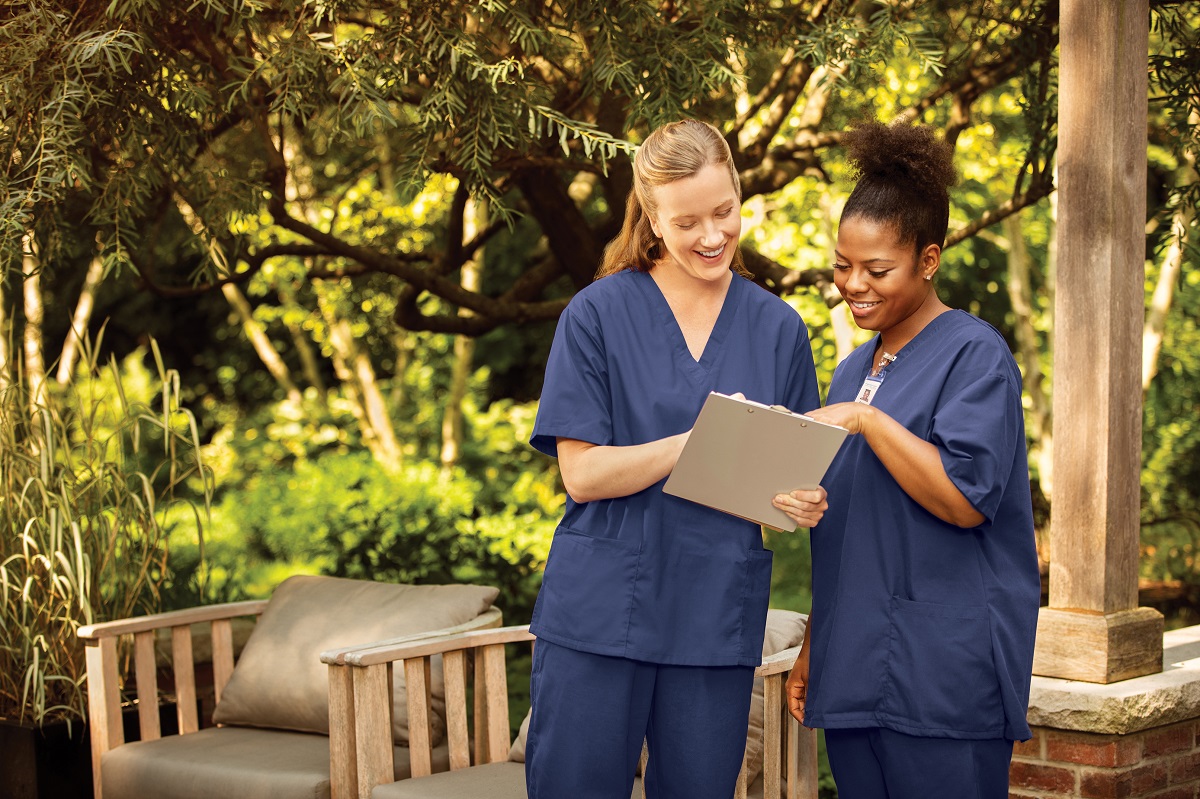 "Families had different questions than in the past, and we made sure they knew we're with them every step of the way," explained Ken. "We talked about expectations and what screening protocols we've put in place for staff – our clients knew that we were doing everything we could to keep them safe thanks to our regular communications."
Helping the Community Stay Safe During the Pandemic
Along with his concern for the wellbeing of his clients and their families, Ken recognized an opportunity to do even more for the health and safety of his community. In the early stages of the pandemic, he and his team began reaching out to the local essential businesses that remained open.
"We realized employers and employees needed to feel confident in their safety when coming to work – especially early on when there was so much uncertainty surrounding the pandemic," Ken added.
In response, Ken increased staffing and further enhanced the services his agency offered to businesses. Initially, he focused on bringing in temperature screening specialists, and he modified operations as the pandemic progressed. He transitioned them into quality control specialists, ensuring they were both temperature screening and providing care for overall well being, as well as adhering to the protocols of each company they helped.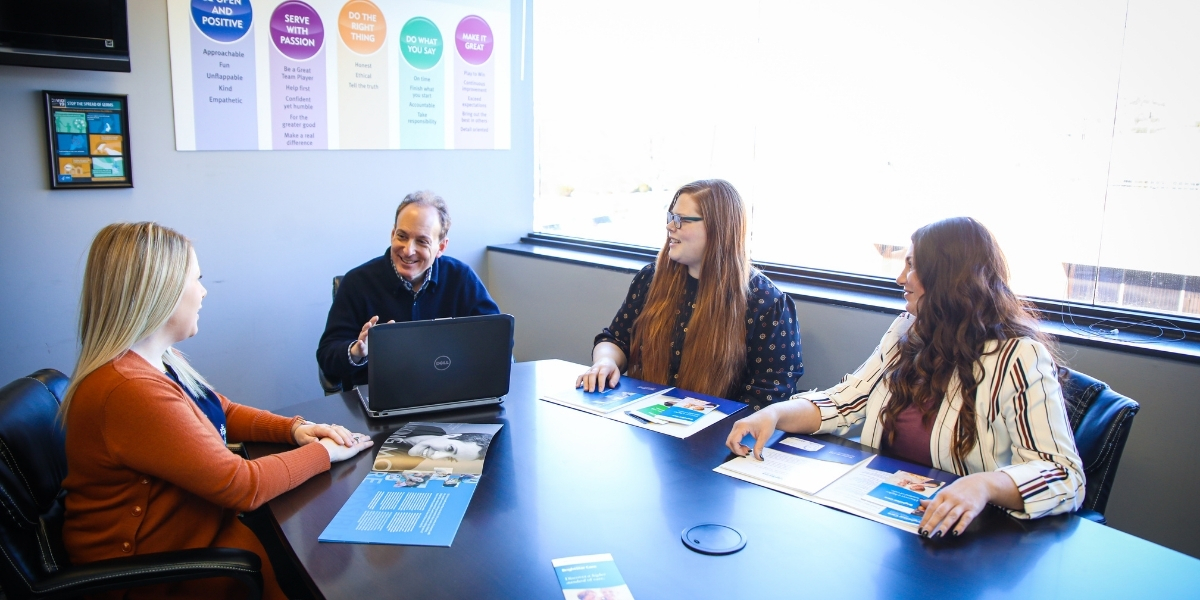 "We were there to assist them with their immediate needs and began building these relationships," said Ken. "Thanks to these relationships, we began getting referrals to other businesses, including those in the transit, pharmaceutical, medical, childcare and manufacturing industries."
He's also built upon employer wellness programs, providing cholesterol screenings, flu clinics and other services. Looking ahead, Ken anticipates employers will place even greater emphasis on these types of programs to help keep their staff healthy.
Fulfilling a Need to Do Good
Before becoming a BrightStar Care franchisee in 2017, Ken's career path included media management, business consulting, banking and finance. He has also volunteered for the American Cancer Society for many years.
"I saw this as an opportunity to find a way to do good every day and put strategic management styles I've learned over the years into practice," said Ken. "It was the right time for me to become my own boss."
He saw BrightStar as an incredible opportunity within a high-growth industry through which he could help one of the most at-risk populations.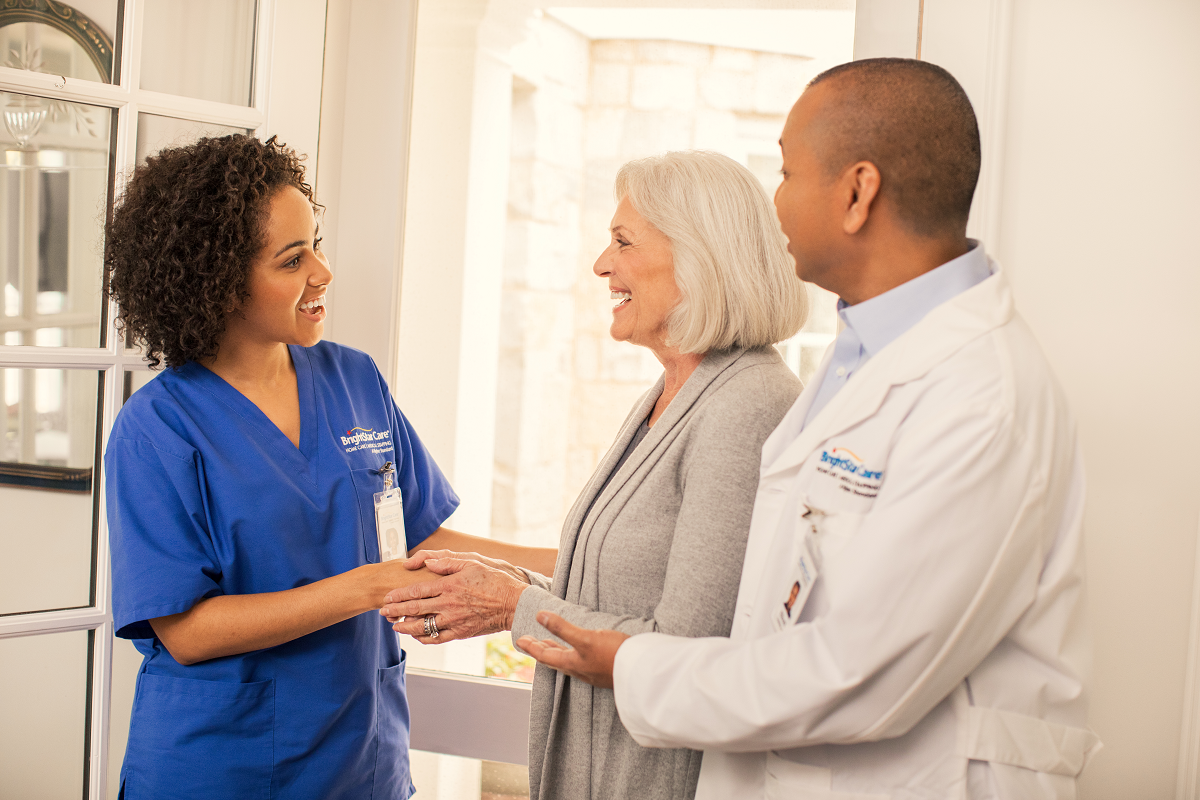 "I wanted to be there for the entire family and give them a break from the overwhelming task of caring for a loved one without the right tools," explained Ken. "I loved that we get to help people and provide them a high-quality plan in place for their home health care needs."
Thanks to his tremendous team, he's been able to respond quickly to client needs and provide the West St. Louis County and St. Charles community A Higher Standard of care as the country continues to adapt to the challenges presented by the pandemic.
Franchisees like Ken serve as a prime example to potential franchise owners that our home health care standards are ready to withstand any challenge.