When searching for the right in-home care solution for their loved ones, families are looking for services that are tailored to the specific needs of their loved ones. They also are looking for a solution that will evolve over time to continue to meet the changing needs of their family member. While each BrightStar client is unique, and each case requires a custom plan of care, one demand remains the same - unmatched, quality care.
At BrightStar Care, we know how overwhelming the responsibility of caring for a family member can be. As a leader in the non-Medicare home health care space, we pride ourselves on providing the full continuum of home health care for families and individuals in need. The close contact we have with our clients puts our nurses and caregivers in a position to identify changes of condition and evolving needs. To achieve our ultimate goal of providing excellent care we have partnered with the nation's leading provider of Medicare Home Health and Hospice services, Amedisys, to ensure that our clients can access all the benefits that these programs provide. Our partnership with Amedisys allows our clinical teams to work side by side with theirs to ensure care is coordinated in a way that drives the best outcomes for the client.
Why Amedisys?
Amedisys is a home health care provider whose goal is to help patients across the country age in place. The Amedisys network blends home health, hospice and personal care to deliver care coordination to patients with clinical and non-clinical needs. With over 500 care centers in the network, Amedisys plans to develop the care coordination flow between home health, hospice and personal care across the US to be a one-stop-shop for providing care in the home. The network aims to provide more services inside the home, eliminating acute hospital visits to cut payer costs.
"With aligned core values and passion for quality of care, we plan to help clients age in place safely and improve their experience and outcomes under our care," BrightStar Care Founder and Chief Executive Officer Shelly Sun said.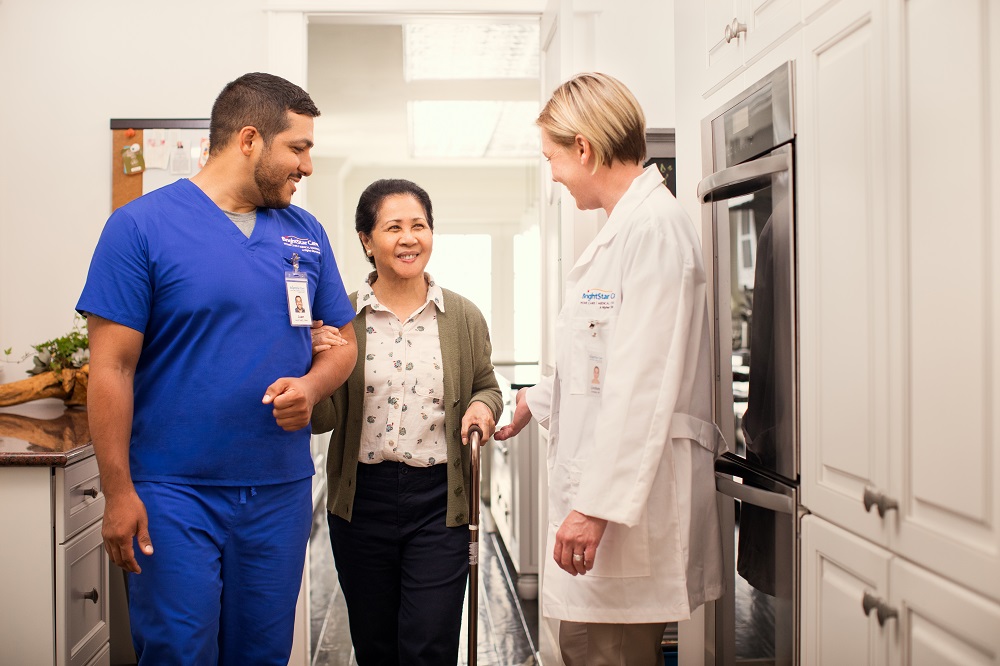 The partnership will bring holistic solutions to help clients stay safely at home. With BrightStar Care's medical staffing, Joint Commission accreditation and best-in-class processes, paired with Amedisys' national network and variety of services, together we plan to provide a higher level of care to patients across the country.
A New Partnership Means New Benefits
This partnership brings extensive benefits to BrightStar Care clients and franchisees alike.
The agreement will allow the coordination and transition of services between both organizations for patients who receive care from each. The deal will also allow Amedisys patients access to personal care agencies. With the BrightStar Care technology platforms, we'll coordinate care and identify home health and hospice patient needs and report on patient satisfaction.
"Home health care and centralized location of care will be key for dealing with those with multiple chronic conditions and limitations," Senior Vice President of Strategic Operations and Head of Personal Care, David Coppeans, said.
Centralized care coordination will offer patients comprehensive and coordinated services in the home, providing them with a facility alternative.
"With the emergence of COVID-19, this has become a bigger need. Patients will begin to look for this type of care in the home," Coppeans said.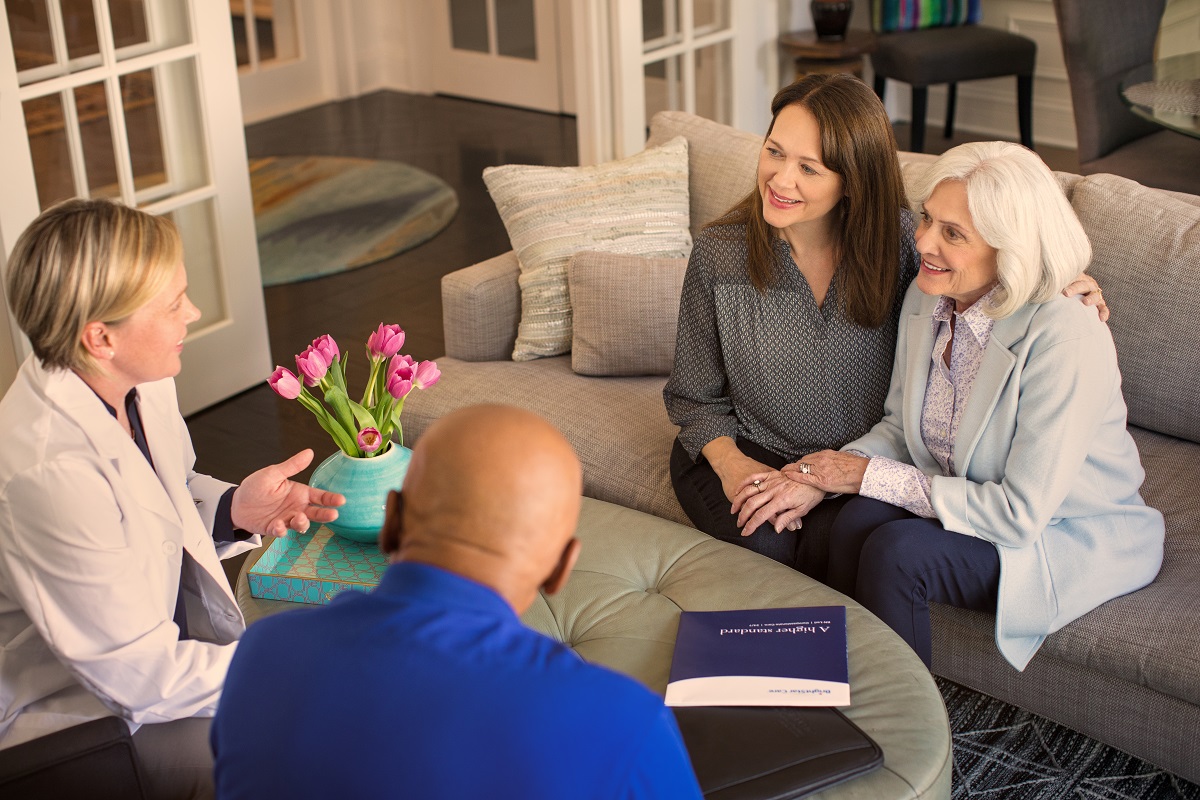 With an aging population and the cost of care going up at unsustainable rates, our partnership will improve our patients' quality of life, keeping them safe at home and out of hospitals.
This partnership will allow us to offer holistic solutions to medicare advantage plans, health systems and private insurance, providing clinically distinct personal care to patients in their homes.
"We hope to set the bar for A Higher Standard of care and care coordination," Shelly said
This unique partnership will also provide employees different environments to work in.
What's Next?
The partnership launched over 15 markets across Pennsylvania and Texas first.
"We plan to operationalize the partnerships there before we scale this more broadly to our home health centers," Coppeans said. "We're excited about the opportunity to provide more affordable care to our patients and provide better quality outcomes."
There's no better time to open a home health care agency than now. If you're interested in a fulfilling business opportunity aligned with two of the most respected names in health care, download BrightStar Care's free franchise overview.