While most business owners faced great uncertainty and disruption when the pandemic hit in 2020, it's all BrightStar Care franchisee Chris Jackson has known.
Chris opened his home health care agency in Greeley, Colorado shortly before COVID-19 hit the U.S., yet he has found a way to become one of the leading agencies in the network of BrightStar Care franchisees. He credits the team around him for being able to launch his agency and consistently build momentum throughout 2020.
The Journey to Becoming a Top-Grossing Franchisee in the Midst of COVID-19
During a uniquely challenging economic climate, Chris and his team were able to become one of the fastest-growing, top-grossing franchisees in their first year of business in the BrightStar Care system. However, Chris recognizes that his success wouldn't have been possible without the support of an exceptional team.
"I definitely don't take credit for it – I attribute my success to the people I've surrounded myself with," said Chris. "They're dedicated and driven to providing outstanding care."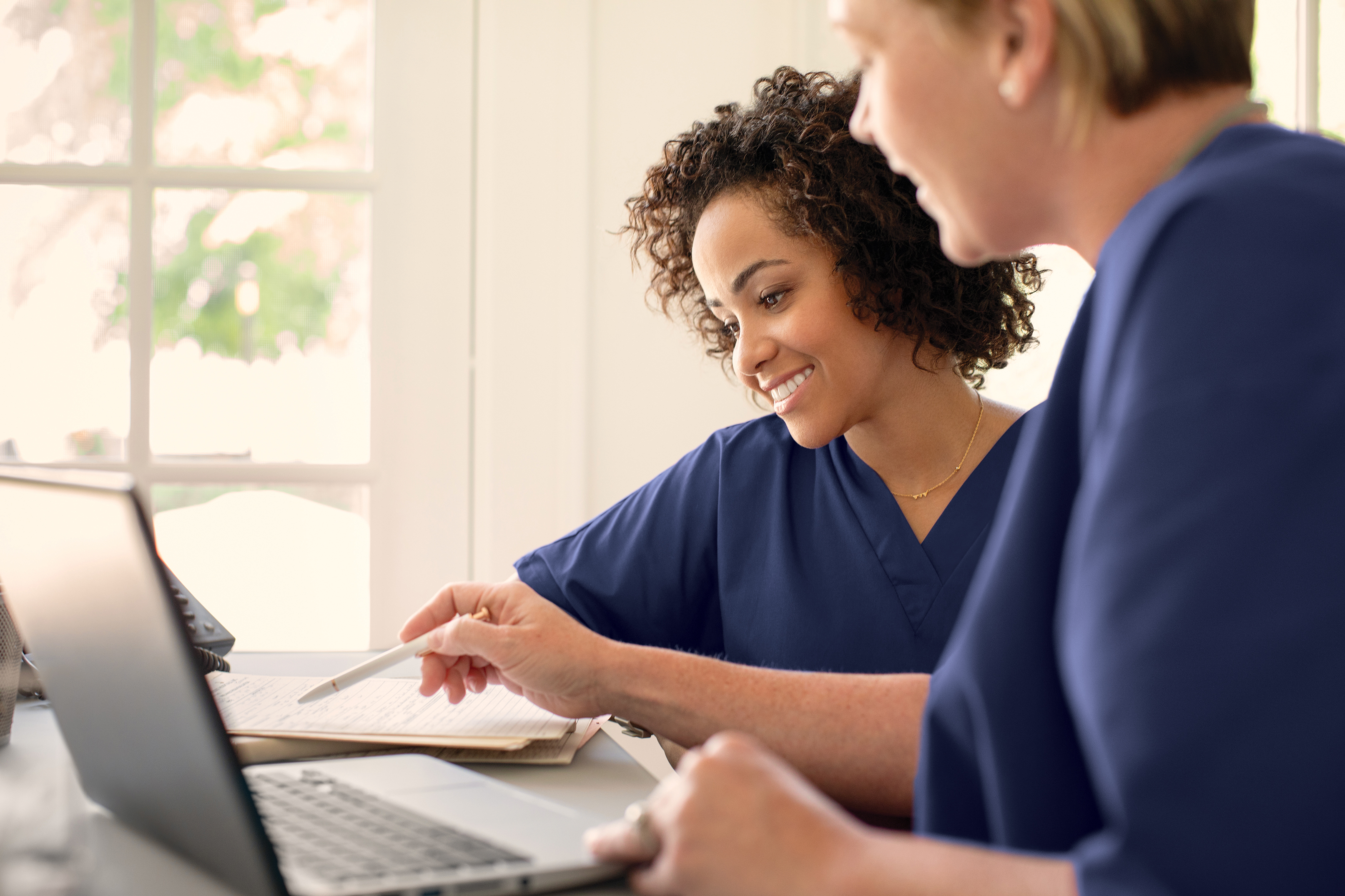 During the hiring process, Chris looked for individuals who exhibited dedication to the BrightStar Care mission. He made sure he would be surrounded by people who mesh well with the team, genuinely care about improving other people's lives and were driven to make a difference. He has since built a 50-person team of caregivers and office staff, including a Director of Nursing, Director of Operations and Marketing and Sales Director – all of whom have helped him thrive.
Together, he and his team adapted their operations in order to continue connecting with potential clients and serving their community. For example, his Sales Director was supposed to spend most of her time in the field visiting health care facilities to develop business opportunities. After two days, shutdowns were announced, so they quickly shifted tactics to build relationships through digital channels, including email and video conferencing, as well as phone calls.
This effort has helped them grow their client list to roughly 50 accounts, which they were able to build early on through the pandemic with COVID screenings for enterprises in the aviation and beverage industries. Since then, the bulk of Chris's clients come to him for personal care or skilled nursing care. More recently, he and his team have established a partnership with the Weld County Department of Human Services providing medical assessments and care management for children going through the foster care program.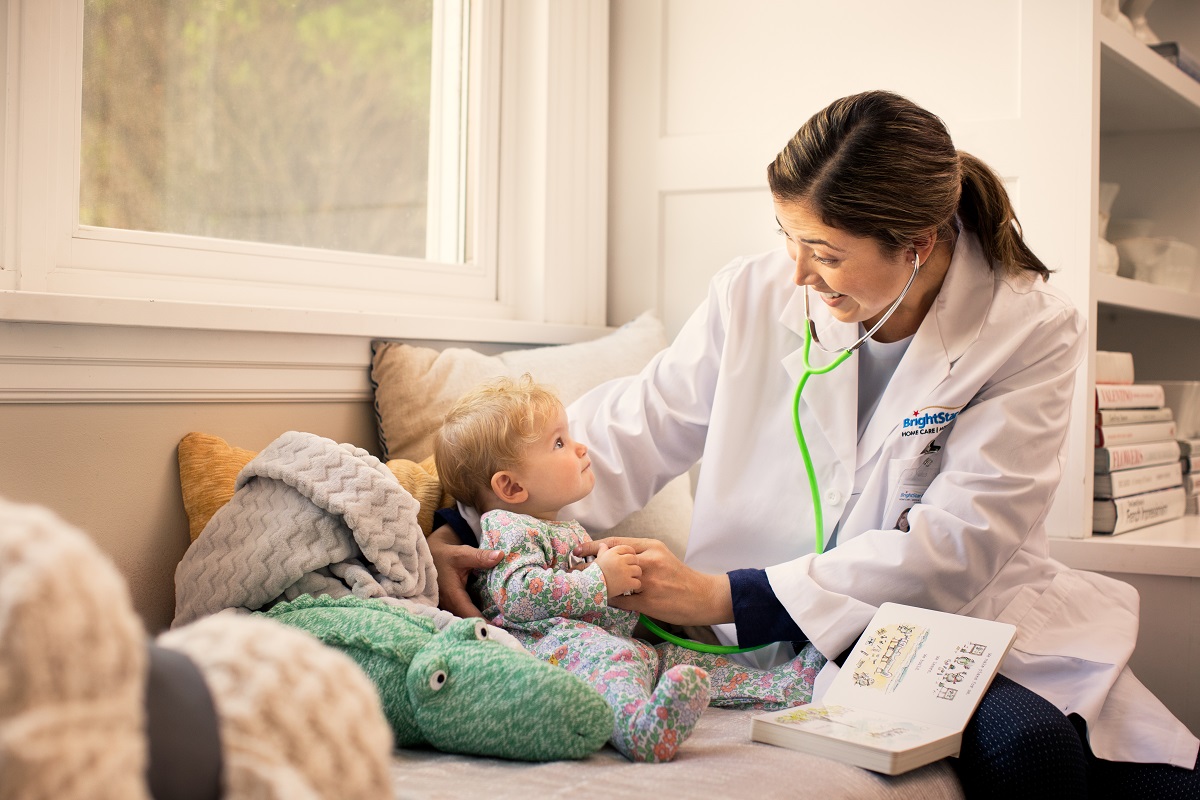 "We'll do the initial physical exam and make sure the child is healthy," said Chris. "Then, we'll follow up with additional assessments once they're in the home."
Taking the Leap into a New Industry
An advantage that Chris had going into opening a home health care agency was previous experience starting and operating his own business. For 13 years, he ran a risk management and financial services firm.
"That experience was definitely helpful because as far as the business side of things go, I don't think it matters to a certain extent of what you're selling – there are basic concepts that are going to be applied no matter what kind of business you're doing," explained Chris.
Once he sold his business, he began looking for his next venture and considered a wide variety of franchise opportunities before gravitating toward the home health care segment.
"As a licensed financial advisor, I was familiar with the aging population," said Chris. "I saw there was a need here – people wanted high-quality care, and they wanted it in their homes."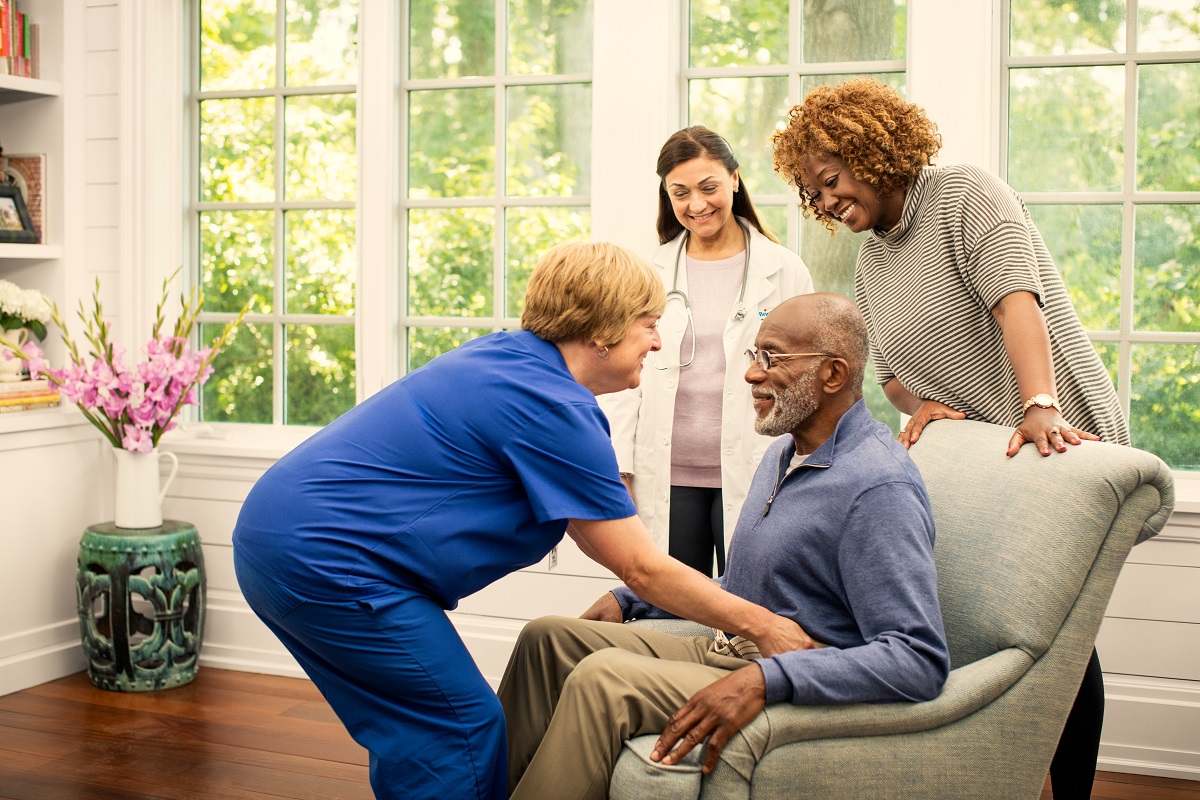 Once he had narrowed his interests down to the home health care field, he quickly realized BrightStar Care was a cut above the rest.
"BrightStar Care provides the highest standard of care possible and the agencies are Joint Commission Accredited – and they do that voluntarily," Chris explained.
Chris's biggest initial concern was his lack of a medical background. After discussions with other BrightStar Care franchisees and the corporate leadership team, he recognized the business model was designed to eliminate this potential obstacle. Franchise owners hire a Registered Nurse who acts as the Director of Nursing for their BrightStar Care agencies and are an operational partner that oversees the clinical side of the business.
"The founder, Shelly Sun, is the gold standard of this," Chris added. "She has a background in finance but no clinical experience; yet, she saw the need for the services that a company like BrightStar Care provides, and built all of this. Thankfully, she decided to franchise the business."
Are you looking to join a franchise that gives business-savvy professionals an opportunity to succeed no matter their background? Download our free franchise brochure to learn more about the BrightStar Care business model and today!