When the coronavirus pandemic was officially declared in the second week of March last year, Frisco and Carrollton, Texas-based BrightStar Care franchisee Alison Richardson was immediately presented with challenges.
While Alison and her team weren't entirely sure how the rest of 2020 was going to go, they stayed optimistic and quickly saw their luck turn around.
"We were offered a national account contract providing 24/7 healthcare screening services for Southwest Airlines," said Alison. "We were confident we could do it. I got the team together – nurses said they'd be able to work overtime to start service, our office staff worked long hours, and we began rethinking the entire onboarding process for a new team and got to work."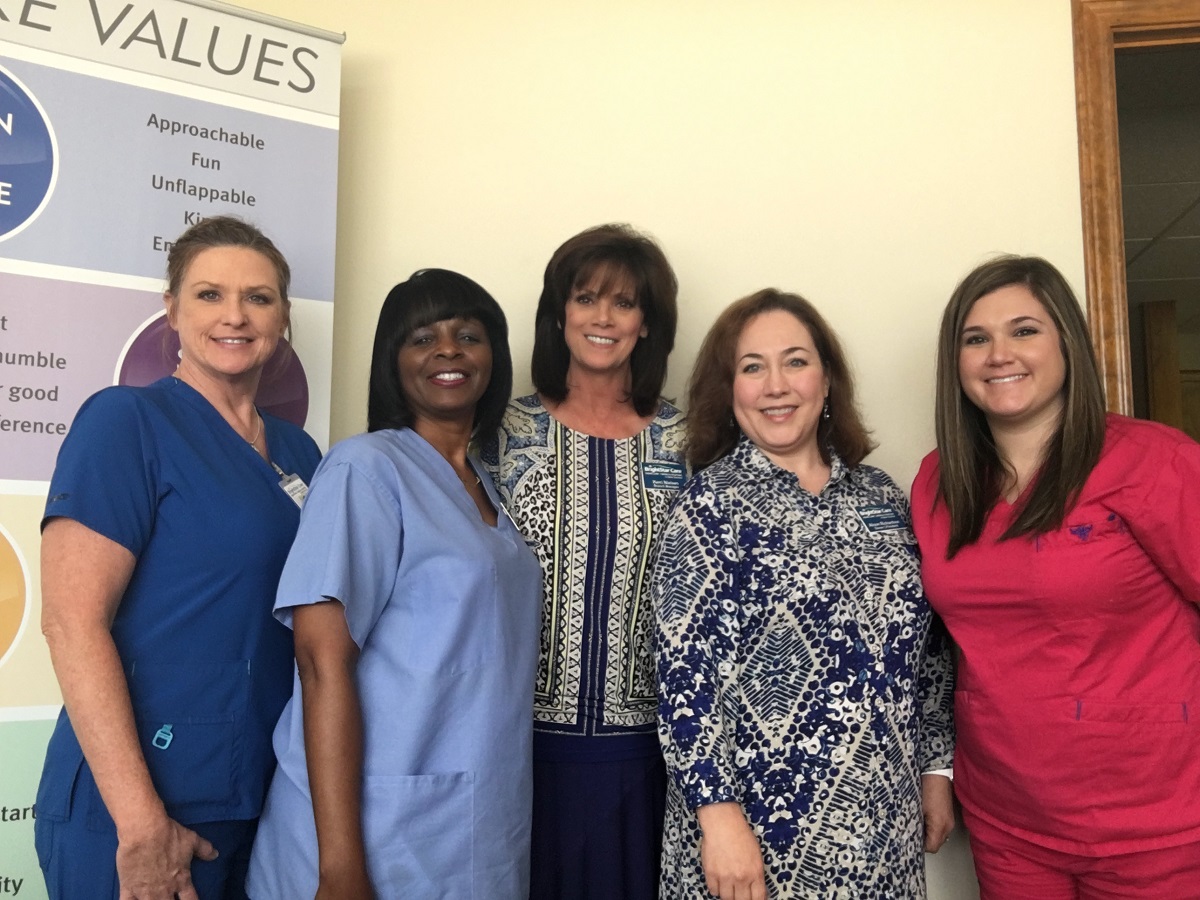 BrightStar Care of Frisco and Carrollton Team 2016 Opening event
The pandemic has helped reinforce the power of local members of the community – whether as individuals or as businesses – coming together to help each other thrive during difficult times.
Seeing the Outcome of an Incredible Team
In preparation for managing the demands of the Southwest account, Alison and her team established new protocols for recruiting and onboarding new hires. While she already had many processes in place for an in-person hiring process, it had to be adjusted to fit the needs of video conference-based interviews and onboarding. This transition occurred rapidly to ensure she and her team were able to meet expectations.
Once she had staffed up her agency, Alison's team of selfless caregivers started immediately. She had two nurses around the clock at the airfield for two months straight working on screening employees. Alison has been amazed by her team's ability to come together and take care of their client even as they put their own wellbeing at risk.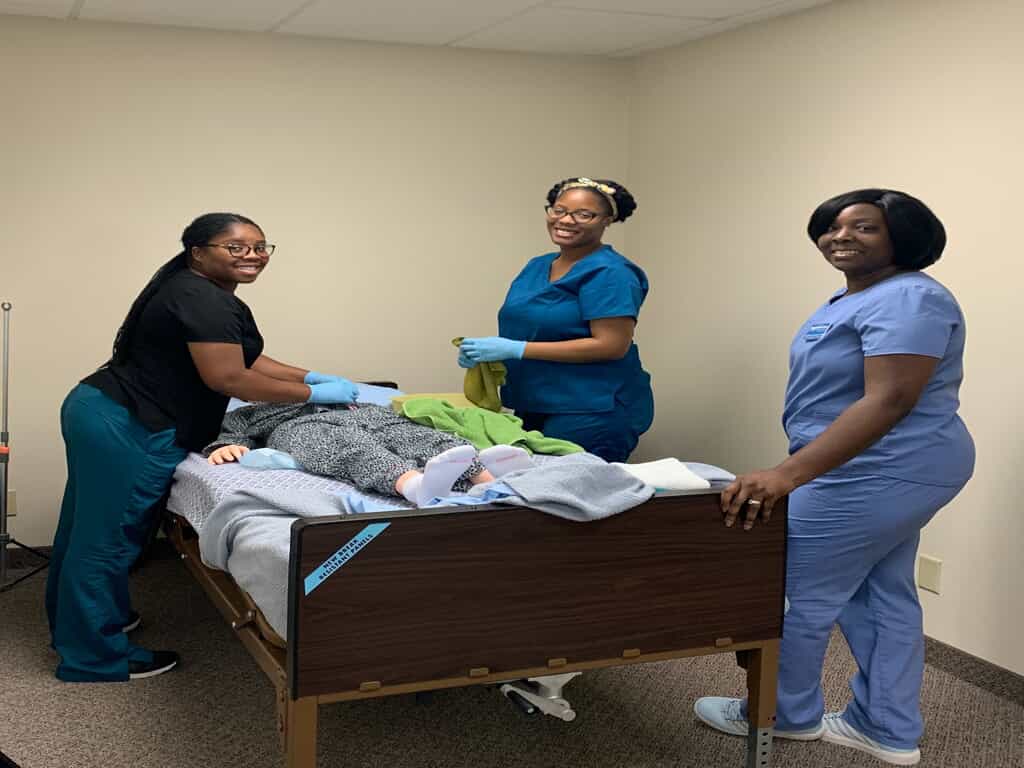 BrightStar Care of Frisco and Carrollton Team Training (Pre-COVID)
Once she had demonstrated the effectiveness of her agency's services with Southwest, other local businesses began reaching out for Alison's assistance. For four months, a local manufacturing in Carrollton needed screening eight hours a day before their employees started their manufacturing shift. Meanwhile, the Ace Hardware manufacturing facility in South Dallas needed Alison and her team to help screen employees for several months.
Thanks to her team's hard work, no one in their clients' facilities had COVID-19 while her team was overseeing employee screening.
Continuing to Serve the Community
Along with assembling a new, incredible team of nurses and caregivers, Alison dove into finding and supplying personal protective equipment (PPE) for the community. She spent hours trying to find supplies online, reaching out on her personal Facebook page and Nextdoor – and her community rallied and came together to help.
"After I reached out on my Facebook, three people decided to sew 300 masks, and after reaching out on Nextdoor, the owner of a nail salon donated masks and a family donated their entire face shield collection they used for Nerf gun wars to the cause," explained Alison. "It was incredible seeing the community come together to help protect our frontline employees."
BrightStar Care of Frisco and Carrollton 2019 Holiday Party
Alison continued to serve the community through the challenges posed by COVID-19, and she still continues to put others before herself as our country adapts to the pandemic's impact. In August, Alison asked to participate in COVID-19 clinical trials and began placing ads for positions within the trials. Within the first week, 60 people applied for those positions and started testing the vaccine and COVID therapy trials.
Finding Additional Validation Overcoming the Challenges of COVID-19
Alison Richardson initially felt the pull toward entrepreneurship and starting a business so that she could make a positive impact on the lives of those around her.
"I've always felt a passion for helping others and just kept coming back to the health care field," explained Alison. "I wanted to indulge my desire to run my own business, and BrightStar Care just fit what I was looking for."
This year, Alison has had to lean into that passion for caring for others. She and her team live up to our brand promise of providing A Higher Standard of care. She represents one of the many BrightStar Care franchisees that have stepped up to the plate as we continue to navigate the impact of COVID-19.
At BrightStar Care, we believe in providing the utmost care to those in need, and our values have been able to shine through the challenges of a global pandemic.