When it comes to fate, Stacie Jeffers and Michael Christensen can speak to how being at the right place at the right time can lead to great and meaningful outcomes
The pair happened to cross paths while working at an offshore drilling company in the Gulf of Mexico. Being away from their homes for weeks at a time, they became closer as time went on and eventually learned that their workplace was not the only thing they had in common.
In 2019, Stacie and Michael had both moved to the Grand Junction/Montrose, Colorado area to be closer to their families. Stacie wanted to be by her 90-year old grandmother's side. Her grandma, being a strong and independent woman, didn't want to ask for help, but her family knew she needed it. Stacie found that trying to get someone to care for her at home was a lot more difficult than she imagined.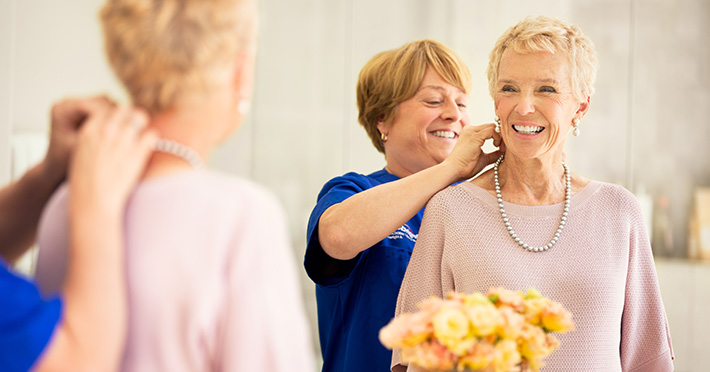 Michael had a deep understanding of Stacie's situation. Ten years prior, his mother had been diagnosed with terminal cancer. Throughout her last eight months, Michael's family was fortunate enough to have an amazing experience with home health care. His mom looked forward to them coming in every day, and the family was relieved that she could now receive the care she needed comfortably at home.
An Introduction to Entrepreneurship
As their family situations changed, so did their career aspirations. Stacie, whose parents both grew up in the Grand Junction/Montrose area, was excited to be able to connect with their community. Before long, she and Michael had come across a sandwich shop for sale. When they contacted the franchise consultant in charge, she provided plenty of information on the different franchising opportunities available in the area.
The business opportunity that started as a dining franchise concept quickly switched gears when Stacie and Michael began conducting their own research on other franchises.
"We looked up a ton of different franchise options," Michael explained. "We came across BrightStar Care and it was a concept that resonated with both of us. Their standard of care and the reviews added up. They stood out above anything else we'd seen."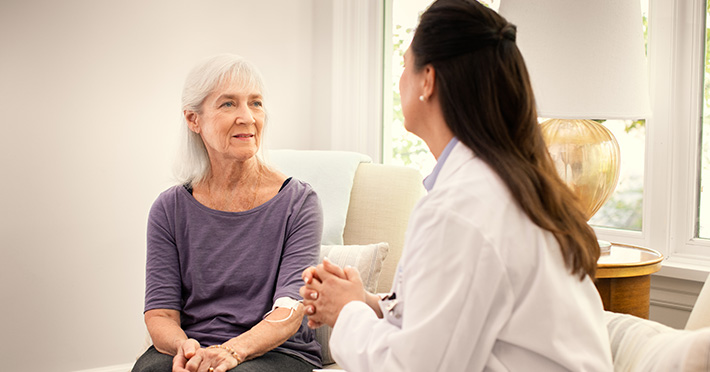 "We also found a list of the best franchises to own," Stacie added. "They were high up on this list and that pretty much sealed the deal."
The pair signed on to become BrightStar Care franchisees, and Stacie, with her love of dogs, went on to work at a humane society for animals while she waited for the startup process to begin.
Opening a Home Care Franchise
Stacie and Michael, who had never owned a business before, were encouraged by the unwavering support they received from the BrightStar Care team.
"The support we have experienced is amazing," Stacie said. "We even got to sit in on a call with Shelly Sun and it was a breath of fresh air. It feels like a family here."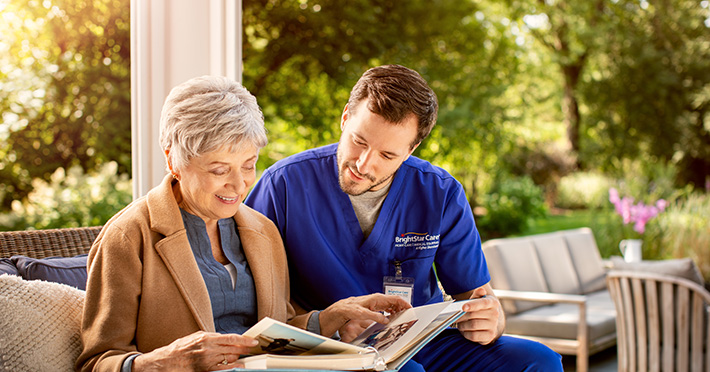 "Talking to other owners was helpful as well, especially when we met one who also opened during the pandemic. It was very reassuring," Michael said.
Stacie and Michael both credited their trainers with how well they have prepared them and answered all of their questions. They're grateful the team made them feel so at ease during the transition to entrepreneurship.
What's Next
Stacie and Michael look forward to bringing our high standards of home care to the Grand Junction/Montrose area this September. Stacie will serve as the Operations Manager, while Michael, in between his offshore job assignments, will provide support when needed in areas like marketing, recruiting and sales.
They are most excited about being able to help people in their community and providing the high-quality home care that had once been so hard for them to find.
"We want to make them feel like they are part of our family," Stacie explained.
As for what's next, they hope to see how far they can grow, expand their territory and interact with the community and others in the health care industry when community events begin to pick back up after the pandemic.
Want to help fill the home care gap in your community? Click here for more information about becoming a BrightStar Care franchisee!