As a home health care agency owner, marketing is one of the areas of business operations that often gets the least attention. Understandably, a significant amount of your time and attention goes toward critical functions, including making sure your license is up to date, recruiting and hiring caregivers, setting up your information technology (IT) systems and so much more. However, without a strong marketing strategy supporting business development, you risk losing market share in your local area to other brands that have developed a robust online and offline presence.
This article will highlight seven of the most fundamental marketing tactics home health care agency owners need to deploy to maintain a competitive advantage and how a franchisor like BrightStar Care takes the weight off of agency owners through ongoing support and guidance.
1. Search Engine Optimization
When potential clients are looking for care for their aging loved ones, one of the first places they go is a search engine like Google, Bing and Yahoo. In fact, roughly 53% of all trackable website traffic comes from organic search engine activity.[1] To take advantage of this unpaid traffic, it's important to target specific keywords that will generate interest from people within your local market and get them to click on your website.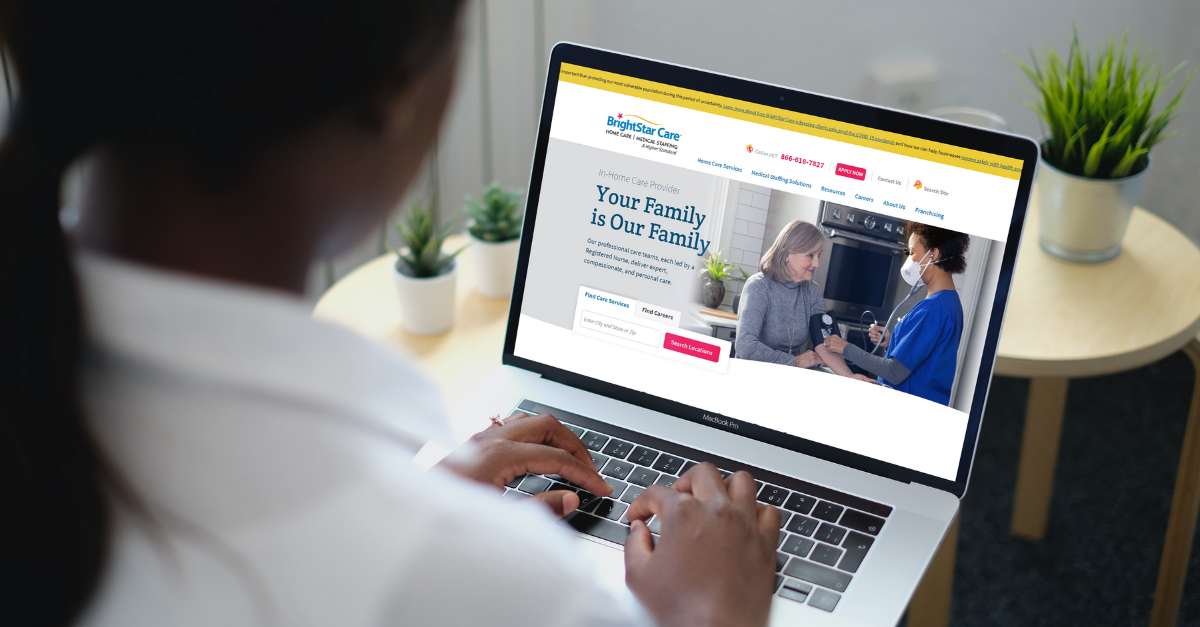 Conducting keyword research and building a website that's optimized to perform well in search engines is time-consuming and requires a highly specific skill set. BrightStar Care offers substantial support to franchise owners by:
Creating, updating and maintaining the information on their local websites.
Managing online listing platforms, such as Google My Business, Yelp, Yellow Pages and others—which, again, increases local awareness of BrightStar Care franchise agencies on a local level.
Identifying and implementing SEO strategies to improve local brand awareness and drive website conversions
2. Social Media Marketing
Today's consumers are tapped into social media like never before. More than 90% of millennials, nearly 78% of members of Generation X and roughly half of all baby boomers use social media on a daily basis.[2] In addition to search engines, social networks are a go-to resource for consumers to connect with brands, seek out referrals and look at reviews. An incomplete or neglected social presence can hurt home care agency owners and negatively impact your business development pipeline.
Instead of going it alone, BrightStar Care franchise owners can rely on our team to create and share:
Tools, best practices and onboarding guidance to recommended social platforms like Facebook and assist with local social strategy.
A library of social creative/ads available to franchisees to use on their local Facebook page.
National social posts and ads to reach key target audiences; franchisees have the option to have these posts, which are localized to their specific market, automatically published to their local Facebook pages.
Assistance with responding to online reviews, which is time-consuming and also critical to building a positive online reputation.
3. Pay-Per-Click (PPC) Advertising
In combination with a powerful SEO strategy to generate organic inbound traffic to your home health care agency's website, pay-per-click (PPC) advertising plays an important role. These ads, which look almost identical to organic search results, show up at the top of search engine results pages based on how much a business or individual bids on the keywords or phrases someone uses when searching for a service and how relevant the ad is for the specific query. So, when someone searches for "senior care in Chattanooga" the agency with the most relevant ad and the most competitive bid will show up first on the results page and likely gain traffic as a result. In addition to the bid and relevance, you also have to ensure the PPC ads have a compelling and accurate headline and description to grab potential clients' attention and inspire them to click.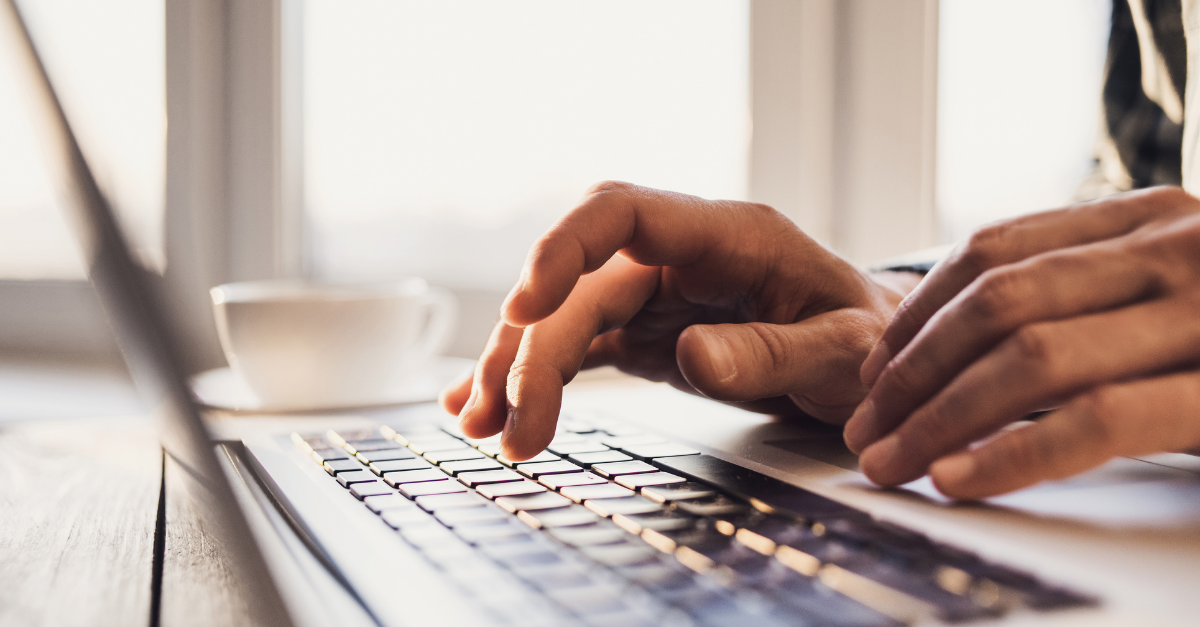 The process of conducting keyword research, creating effective ads and managing a campaign often requires the help of an agency or an internal hire that specializes in this function. With BrightStar Care, our support team:
Manages the vendor relationship and PPC marketing programs for each franchise owner focusing on the keywords that prospective clients would use to find our services.
Using various iterations of keywords, such as "home care" and "senior care," supports the franchise owners by saturating the market to drive consumers to the local BrightStar Care website with calls to action to fill out a Contact Us form or calls to the office to generate quality leads.
4. Public Relations
Whether it's being featured by your local newspaper, business journal or news station, public relations (PR) can go a long way to getting your name out in front of potential clients and build brand awareness. These types of media coverage help put a face to the name of your business while also boosting SEO of your website through inbound links from authoritative third-party websites. Effectively deploying a PR campaign requires research into the local media market, crafting engaging pitches and/or press releases to grab reporters' attention and reaching out to them to establish relationships BrightStar Care's corporate team and vendor partners provide:
PR support and local outreach for new franchise owners and transfer locations
Those hard-won initial connections to get franchisees covered in their local markets and build recognition through a network of established media relationship
Resources to assist franchisees with local media outreach, which includes a local PR outreach guide. This features step-by-step instructions on how to conduct outreach in their local market, pitch email examples and instructions on how to find the right media contact.
5. Email Marketing
One of the most cost-effective marketing channels, email allows home health care agency owners to keep top of mind with potential and existing clients. An effective email marketing strategy helps you provide your list of contacts with a steady stream of relevant information that inspires them to take a specific action—whether it be to schedule a visit, download a piece of marketing collateral or refer your agency to their friends or family members.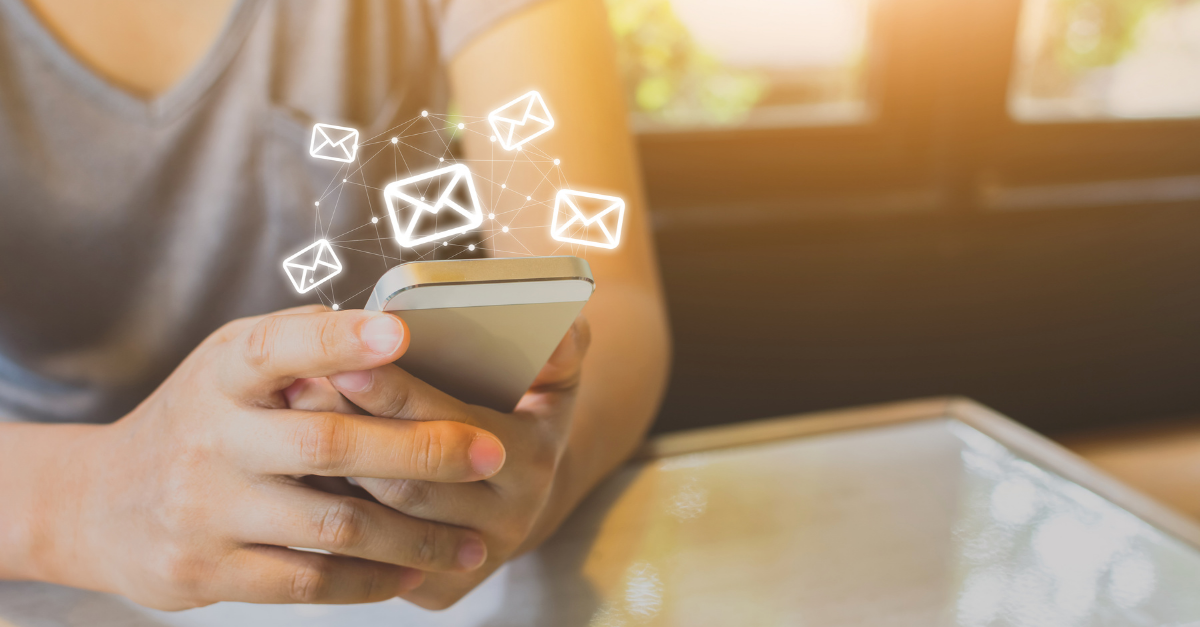 There are numerous aspects to consider when developing an effective strategy. You need to create compelling copy and subject lines for specific types of emails, design professional and visually appealing HTML emails, segment your audience to send the right message and continually optimize your emails to increase open rates and click-thru rates, among others. BrightStar Care franchisees are able to take advantage of:
A suite of email templates to help them amplify their marketing impact and drive local results by more efficiently communicating with inquiries, customers, referral sources and employees — using consistent messages that align with our brand pillars.
6. TV Advertising
With a well-rounded local marketing strategy, it's important to be in front of your target audience through their preferred channels. Overall media consumption grew year-over-year in Q1 2020, with a rapid expansion in people consuming media through an app or the web on their smartphones – an average of three hours and 46 minutes every day.[3] Meanwhile, people spent nearly the same amount of time — three hours and 43 minutes daily — watching live TV. The point is TV and web and app-based media consumption habits present home care agency owners with ideal opportunities to get their brand exposed to prospective clients through dynamic, impactful content.
On a local level, effective TV ads can go a long way to strike an emotional chord with consumers and build brand recall. Instead of working with a videographer to create a commercial on their own, BrightStar Care franchisees are able to leverage:
National TV commercials to drive awareness and leads through a national media buy that is managed by the BrightStar Care marketing team.
Multiple brand-produced TV spots are available to franchisees to air within their local market and post on social media.
7. Traditional Marketing
Given the time and energy required to launch an effective local digital marketing campaign, it's easy to forget about traditional marketing as a tactic to help you reach your target audience. From brochures to flyers to localized ads, traditional marketing helps facilitate business development by giving prospects print collateral that helps them remember your brand, what differentiates you from other agencies and understand the services offered.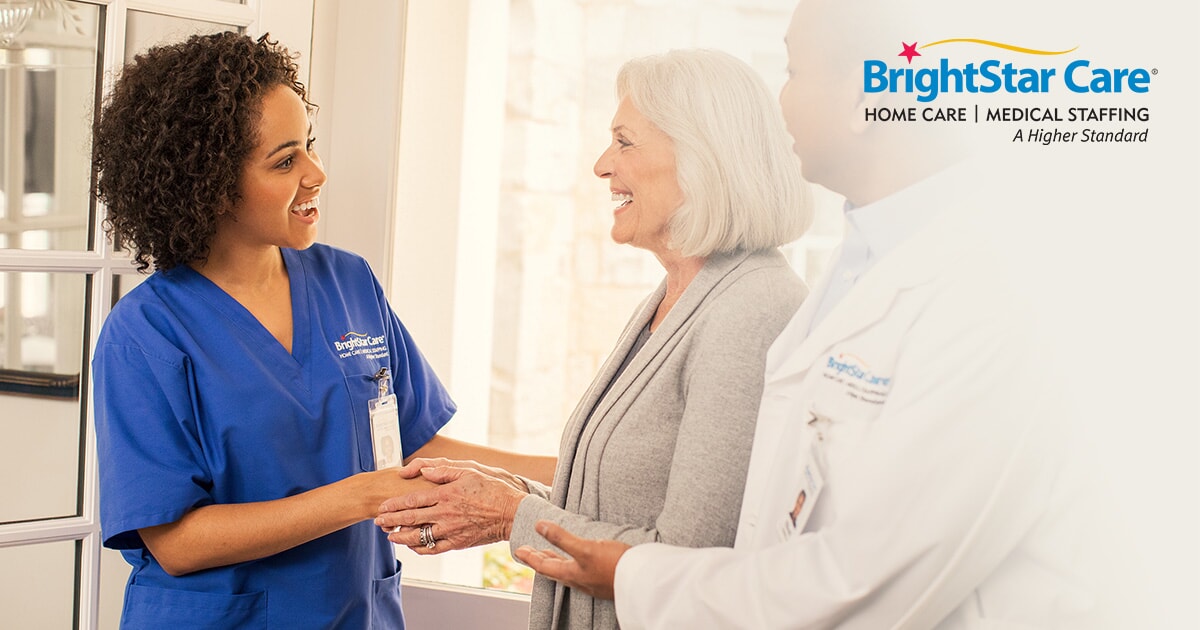 Just like any other type of marketing material, print collateral and ads need to be visually appealing but also convey relevant information that compels the recipient to take the next step.
BrightStar Care has developed a collateral library with branded creative assets available to franchisees, including brochures, flyers and ads.
These turnkey assets make it easy for franchisees to execute beautiful, effective, on-brand local marketing and advertising campaigns to drive results for their agency.
We work to continuously expand and develop the existing collateral library so franchise owners have access to an array of collateral for their local needs.
We also work directly with our print vendor to ensure each office is set up with access to the appropriate collateral library that matches their accreditation level and state-appropriate logo
Key Takeaways
Marketing requires a strategic mindset, time, resources and energy to truly generate results, all of which are in short supply as an independent home health care agency owner. Converting your agency is the ideal strategy for those who want to be in business for themselves, but not by themselves. The home care industry is stronger than ever, but it's increasingly challenging to remain competitive. BrightStar Care is a national brand that is known for quality, having set and continuously achieved standards of care that are unparalleled in franchising. Beyond that, the marketing support you receive from a franchisor like BrightStar Care allows you to capitalize on the recognition and affinity of a national brand. Our corporate team is dedicated to the success of each franchise owner. We also offer home health care agency owners an opportunity to convert their businesses to a BrightStar Care franchise and take advantage of the support offered by a nationally recognized, Joint Commission-accredited franchise brand.
Using online tools is a great way to grow your business, but getting started can be daunting without support. To learn more about how BrightStar Care supports its franchisees, contact us today.
[1] https://videos.brightedge.com/research-report/BrightEdge_ChannelReport2019_FINAL.pdf
[2] https://www.emarketer.com/chart/226029/us-social-media-users-by-generation-2019-of-population
[3] https://www.nielsen.com/us/en/insights/report/2020/the-nielsen-total-audience-report-august-2020/