New Jersey-based BrightStar Care franchisees and entrepreneurs Veronica and Ty Robinson are no strangers to business ownership. With business in their blood, the Robinsons love to be active in their community. Prior to deciding to open their home care agency in 2021, this energetic couple previously owned other businesses, including a successful local vending machine business prior to selling it in 2013.
From a noticeably young age, the couple has been motivated to get into business.
"We've always been in business," Ty said, "It's something we've always liked to be involved in."
The motivation and drive have spread to the couple's children, who each have their own entrepreneurial drive. Their 24-year-old son creates websites, their 20-year-old son owns an apparel company and their 13-year-old daughter is a budding artist.
"They have the same entrepreneurial spirit we have," Ty explained.
The Drive Behind Entrepreneurship
The Robinsons say their drive for business stems from a desire to help their family and community.
"Business is the best way to help people by providing employment, goods or services" Ty explained.
For 18 years, Ty has been in financial services, 13 of which he's spent operating his own financial planning practice. Veronica has a background in customer service and retail management. Most recently she has been working in resolutions for the past 8 years for College Board Disabilities at Educational Testing Service (ETS). She has additionally worked within GRE & TOEFL standard testing programs at ETS for 5 years prior. Eager to venture into a different type of business, the two opened a BrightStar Care agency in their hometown.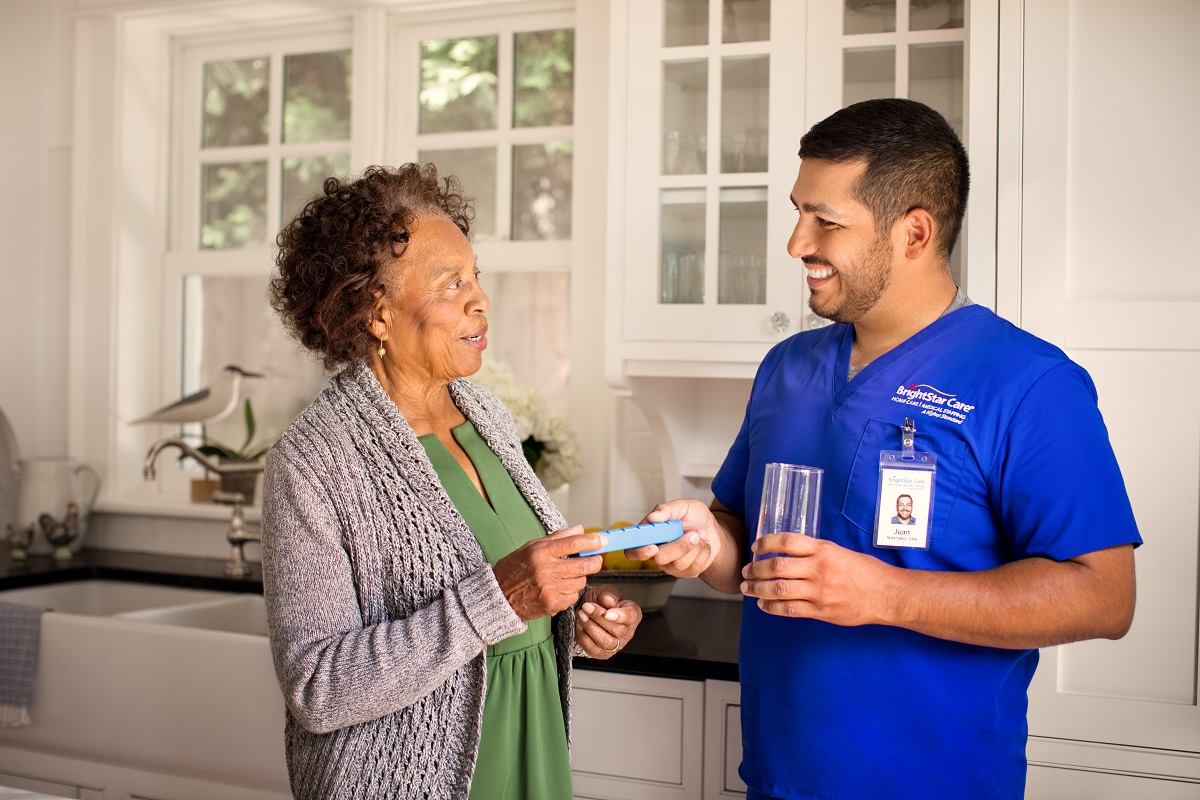 While they sought other franchise opportunities, the Robinsons were specifically searching for a business that would allow them to help people.
With Veronica's family background in health care and the couple's own experience with home health care, "it was like BrightStar Care jumped out at us," Veronica explained.
The Perfect Opportunity
After both Veronica's and Ty's mothers experienced severe strokes and several of Ty's financial clients needed health care in their home, they decided on BrightStar Care.
"The decision was right in front of us," the couple said.
The culture and care within the BrightStar Care franchise is what drew the pair in.
"Everyone was so open and helpful. It was like a family," Veronica explained.
BrightStar Care's CEO and founder, Shelly Sun, also played a role in the couple's decision.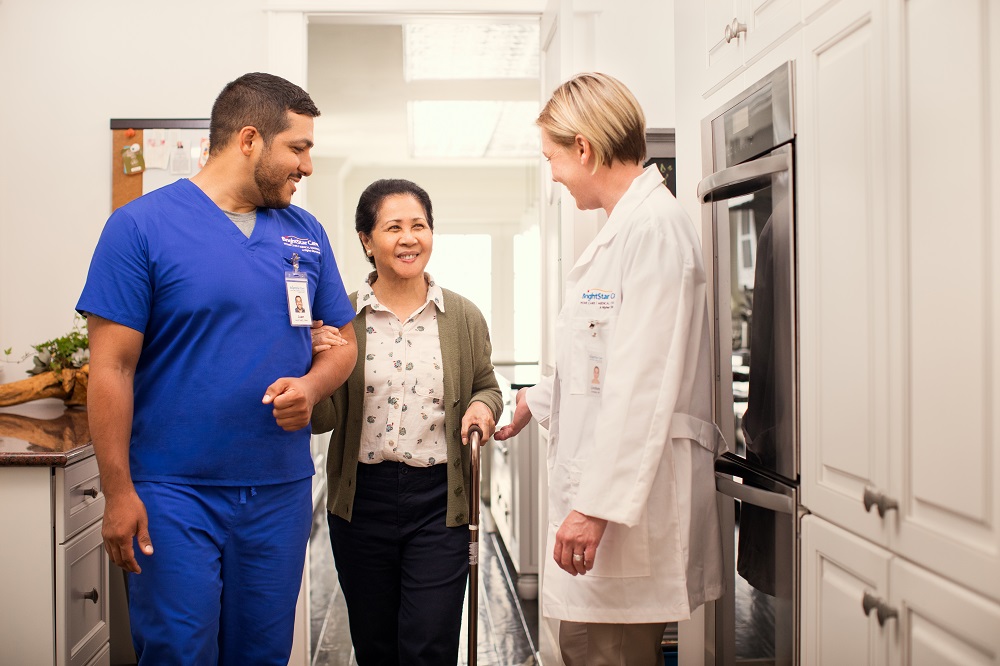 "Shelly is so motivated and involved as the person at the top. What other kind of place does that?" Ty said. "It's a good thing to know we help people and the person at the top enjoys helping people too."
To the Robinsons, other franchise businesses just didn't compare. Driven by faith, the Robinsons knew this was the choice for them.
"There is no way we couldn't pick BrightStar Care," Ty explained.
Eager for the Future
While in training, the couple is taking their franchise journey step-by-step with future plans to grow.
"We've had a lot of learning curves, but we're excited about the opportunities ahead," Ty said.
Veronica will transition to operations manager of their home care franchise, and Ty will continue to use his financial expertise to support their territory while also operating his financial planning practice.
Ahead of their opening later this year, the couple already has their sights set on additional locations.
"We've already seen the map of other territories around us and we'd love the opportunity to grab those locations," Ty explained.
Learn More About Brightstar Care Franchise Opportunities
The ability for BrightStar Care to achieve its mission to provide the best quality care for clients across the United States is all thanks to franchisees like Ty and Veronica who are excited to jump in and provide services to help their local community.
To learn more about franchise opportunities with BrightStar Care, get started by downloading our free franchise brochure.