When the pandemic hit, BrightStar Care franchisee Brian Neeley had to acclimate to a new way to operate a home health care agency - a particularly hands-on field.
As the first business owners in their family, Brian and his wife Betsy opened their home health care franchise in Columbia, South Carolina, in 2018. Through strong community connections they established prior to the pandemic, they built momentum and became one of the leading agencies in the network of BrightStar Care franchisees in 2020.
Thanks to their consistency, relationship building and superb care, Brian's agency has become a primary choice for home health care in their community.
From International Corporate Sales to Bingo Nights
Having been director of sales for a national LED light manufacturer, Brian was no stranger to the world of business. For 10 years, he worked in sales traveling around the world.
"It'd be hard to imagine trying to manage the sales portion of my business without having sales experience," Brian explained.
Just after opening, Brian and his wife Betsy, a Registered Nurse and Educator, hit the streets marketing their business. Handling all the clinical work, scheduling and sales kept the pair busy, but they were devoted. In order to seek new referral sources and establish themselves in their community, Brian would go to assisted living facilities and host bingo for the residents.
"Going from a corporate salesman to opening your own business requires you to humble yourself," Brian said. "I learned early on that this wouldn't immediately be similar to corporate life."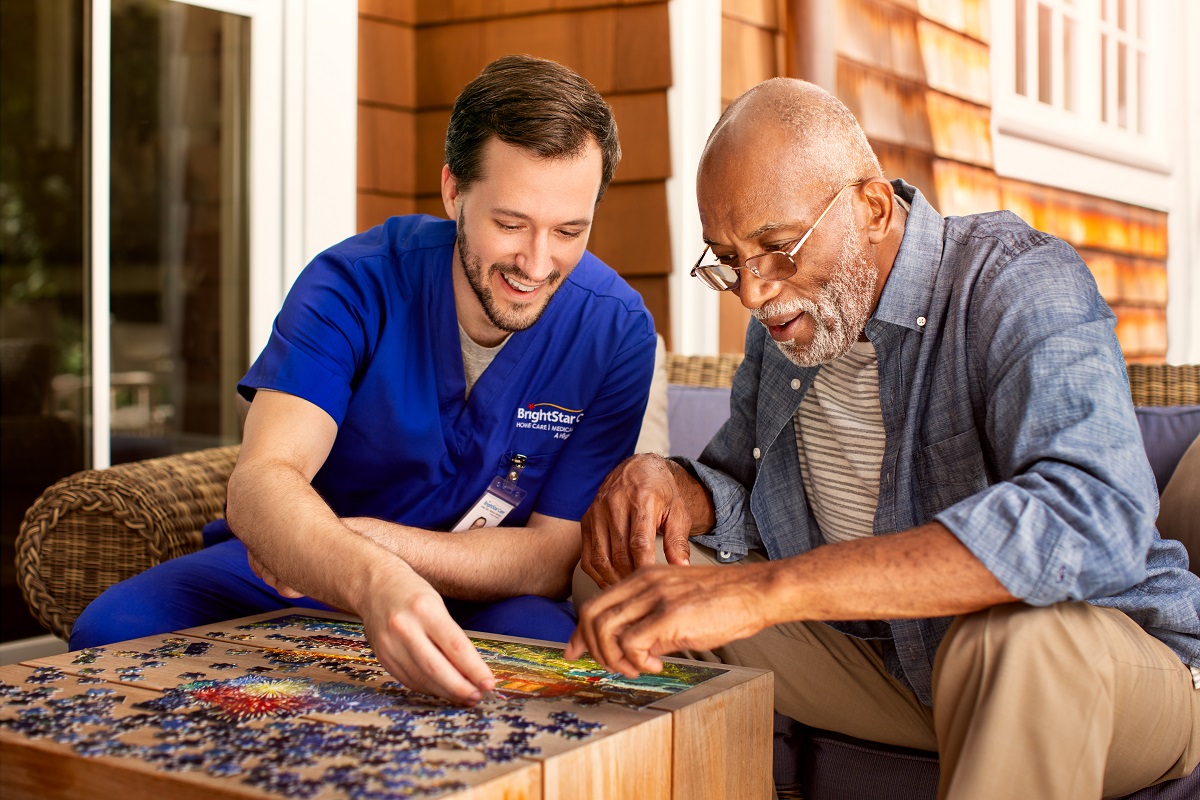 Brian and his wife left their jobs to start a BrightStar Care franchise after going through their own home health care experience. In 2013, Brian's mother was diagnosed with stage four breast cancer. In the same year, the couple welcomed their daughter, Avery, who was born with severe health conditions. Betsy soon quit her job to care for Avery and the couple worked with a variety of home health care companies to care for Brian's mom.
Shortly after the passing of Brian's mom, the company Brian worked at was bought out by a larger lighting manufacturer, and he began looking for other opportunities. Dissatisfied with their own home health care experience and eager to leave corporate America, the two began researching new business ventures. With Brian's background in sales and Betsy's background in health care, the two landed on the BrightStar Care system.
"We researched about six companies and it wasn't even close. BrightStar Care's culture of compassion and superior care aligned with the vision of what we wanted our home care agency to be," Brian said.
Navigating a New Normal
Fast forward to 2020, during a time of uncertainty when many businesses struggled to stay open, Brian and his team became a model of resilience and adaptability within the BrightStar Care system. Thanks to the groundwork they accomplished pre-pandemic, navigating a different way to communicate with clients wasn't so difficult.
"We made sure to over-communicate with our clients and referral sources," Brian explained.
With special events and in-person meetings now canceled, Brian was determined to find other ways to get referral sources. "We had to figure out a different way to do things," he said.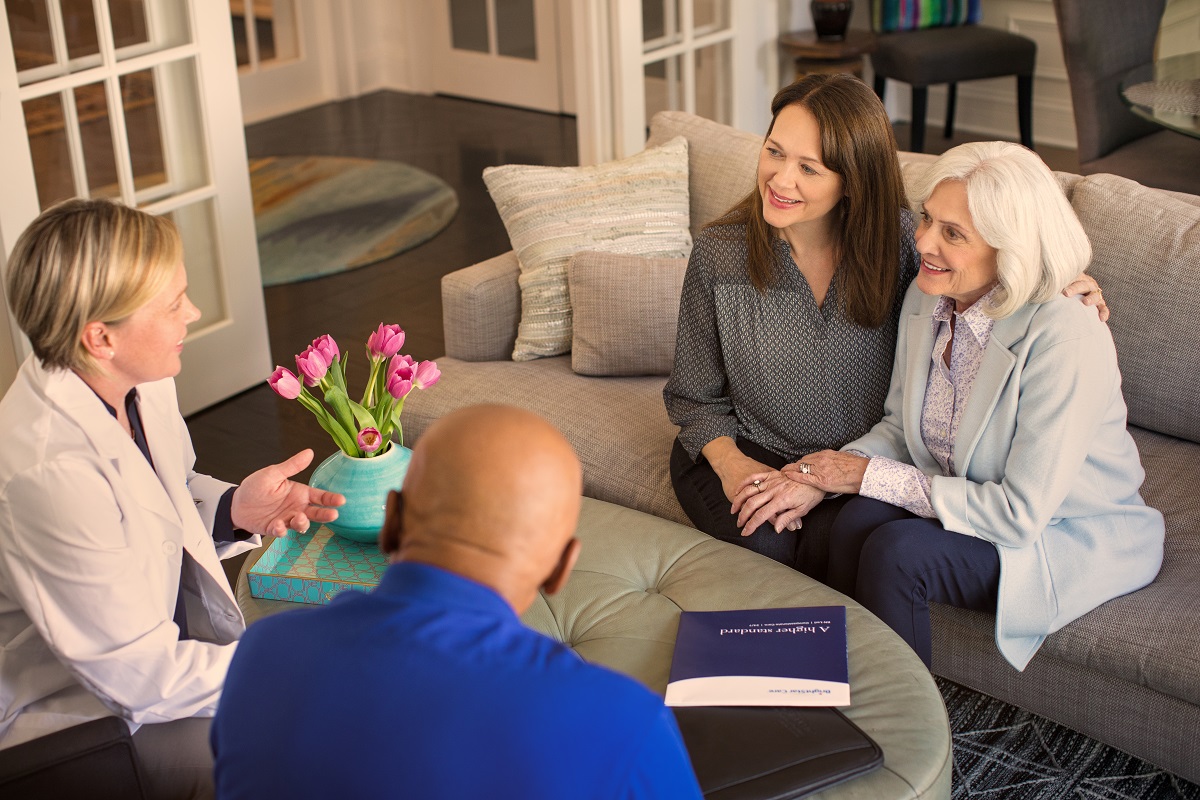 To make things more efficient, Brian divided the agency's running list of referral sources among his staff and took the divide and conquer approach.
"We split up the list and made sure we continuously reached out to every referral," Brian said, explaining the importance of maintaining a good record of referral sources. With calls and emails underway, Brian and his team set out to inform all current and prospective clients of the safety measures the home health care agency was taking.
"I made sure they wouldn't forget us," he said.
Among the safety precautions Brian enforced were health screenings and PPE for all staff, ensuring all clients and caregivers were constantly monitored and felt safe. Another key priority of Brian's was to ensure continuity throughout the agency and make sure the same caregivers were always with the same clients.
"We did these things before the pandemic but buckled down and focused even harder on continuity of care," Brian said.
Going above and beyond the traditional safety standards gave Brian's home health care franchise a high reputation among hospitals and medical providers in the area.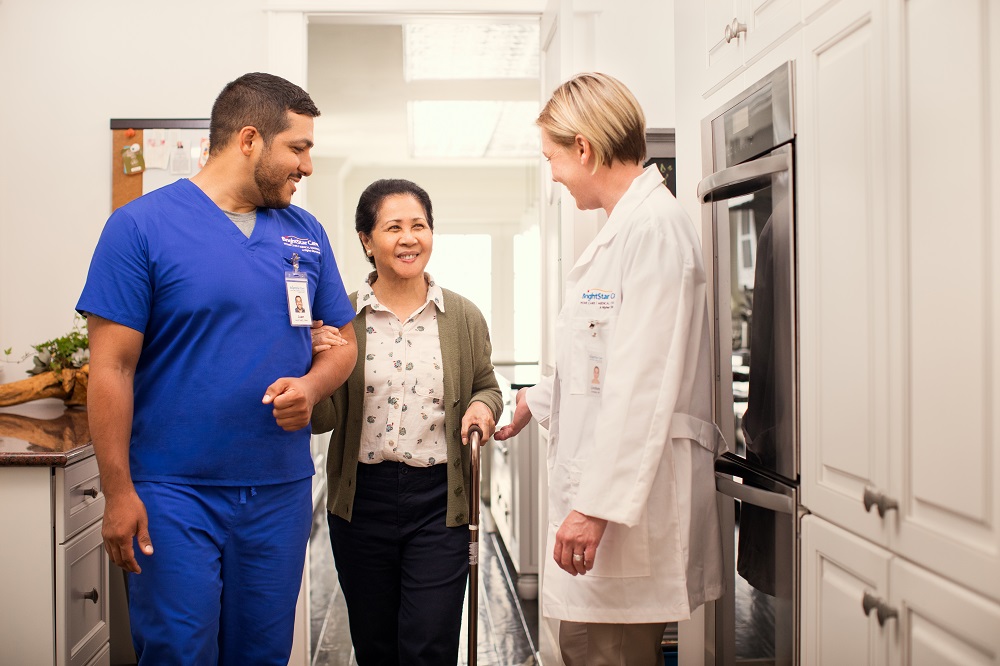 "Our referrals from doctors' offices and hospitals started to pick up because they knew they had to find providers with higher standards and they couldn't rely on other home care companies to provide those," Brian said.
With an unmatched level of care and a reputation for handling challenging cases, the agency started to get referrals from places they've never received referrals from. Thanks to word of mouth, new doctors started to call on Brian and his team.
"People in this business know that when it gets hard, they call BrightStar Care."
Brian credits his agency's success to the willingness of his team to find the best path forward and not settling.
"Don't slow your process up," he said.
Are you looking to join a franchise that gives business-savvy professionals an opportunity to succeed no matter their background? Download our free franchise brochure to learn more about the BrightStar Care business model and today!